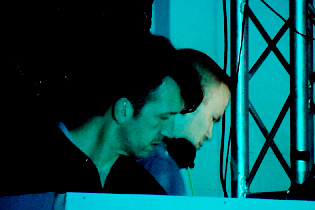 Event: Nacht der Maschinen
Club: DAS BETT, Frankfurt, Germany
Date: 21st February 2015
Genre: EBM / Electro / Industrial / Future Pop / Dark Wave / Electro Clash
Website:
www.electronicdanceart.de/partys
I haven't been writing party reviews in a while as there haven't been any remarkable parties to talk about. Usually it's the same old boring stuff. The same old tracks, DJ's not having songs you would like to hear, DJ's not knowing the latest tracks of a band or not even knowing a certain band, all in all a long story of disappointing little things to tell about the latest parties I've been to. So in fact that I usually visit parties around Leipzig, I was highly excited about what would be going on in Frankfurt. I have never been to the venues DAS BETT before, so everything was new. When I showed up about 11p.m. there were already some Industrial Dance kids dancing and joking around. I haven't seen so many at one spot in Leipzig since 2008. Seems like they have been extinct here, or nearly extinct somehow.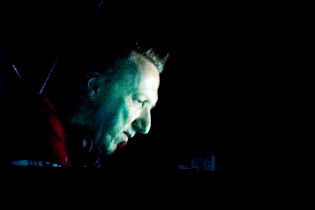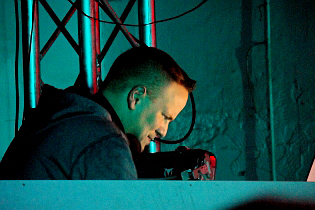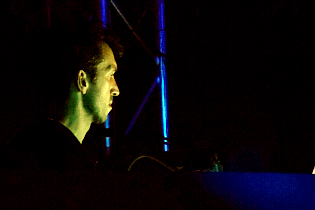 And now we are at the point where I would like to start telling how much I enjoyed Torben Schmidt (DJ Torben)and his deejaying. There were played older tracks of Agonize, not the usually played 'Staatsfeind', there were some lovely old Techno songs, there were transitions from one track to another and yes, they were fitting. I know those are just little things and maybe no one notices them except for me, but I was really happy to see that there are still people on this planet who don't simply use a playlist and call themselves a DJ. And I can say the same positive things about Johan van Roy as a DJ and DJ MSTH. I would have loved to kidnap all three of them to teach the DJ's "at home" how it works and I can only recommend parties with Torben as a DJ. If you ever get the chance to attend one of his parties – go there!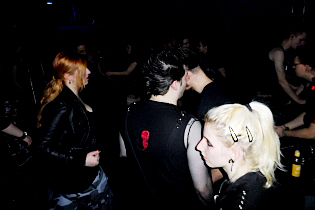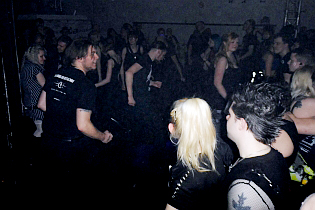 Pictures by Hermann Werner