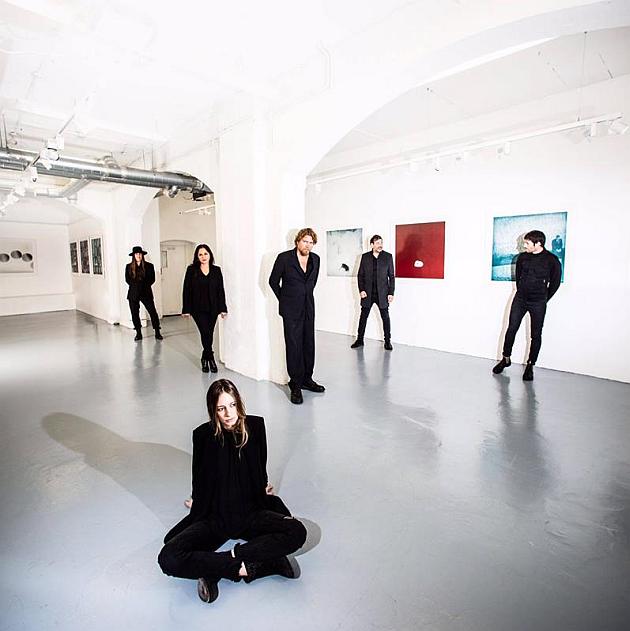 For exciting past 25 years, the band-collective ARCHIVE around the masterminds Darius Keeler and Danny Griffiths is making music. The long and successful career of the London project includes twelve studio albums, each a masterpiece in its own right, and all together testimony to a towering musical development. Even if the typical sound always remains recognizable, none of this record is the same as the others. This is also proven by the compilation with the fitting name '25', which ARCHIVE will release for the anniversary in May.
The compilation will contain 43 tracks from all creative periods on six vinyl discs, including seven new compositions and the pre-single 'Remains Of Nothing', a collaboration with the BAND OF SKULLS. Add to that a 10-inch EP and a seven-inch single and a 160-page book full of interviews with current and former members and exclusive photos from the band's private albums. - a great tour through the ARCHIVE universe and a carefree package for all fans.
Since its founding in 1994, Keeler and Griffiths have been working together, and the mutual respect and the desire to make each other perform to their fullest, shoving off the beaten path, and always looking for the new excitement make up their recipe for success. In particular, ARCHIVE have repeatedly set standards with their shows. They staged their music with big and lavishly produced visuals; they even made their own movie about the album 'Axiom' and played it before the concert.
And of course they will come back for an extensive European anniversary tour, during which they will be playing eight concerts in Germany alone in autumn. This time around, ARCHIVE have chosen a very special setting for themselves and their fans, and whoever has seen the band live knows what kind of acoustic and visual impact is coming.
German Tour Dates

19 Sep 2019 Mannheim - Capitol
20 Sep 2019 Essen - Colosseum
21 Sep 2019 Berlin - Tempodrom
22 Sep 2019 Munich - Philharmonie
21 Oct 2019 Hamburg - Große Freiheit 36
29 Oct 2019 Leipzig - Werk 2
30 Oct 2019 Stuttgart - Im Wizemann
31 Oct 2019 Cologne - E-Werk
Tickets:
https://goo.gl/pNQCvh