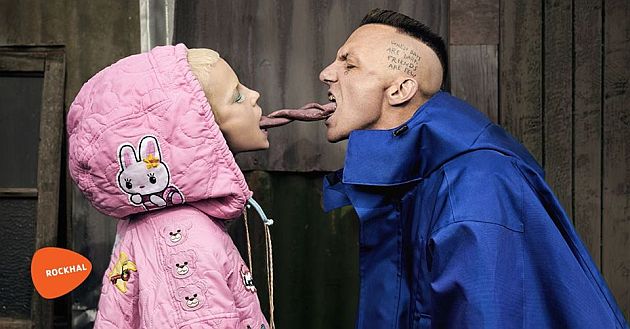 Rockhal, Esch sur Alzette, Luxembourg
11th June 2019
Die Antwoord

It has been a few years since the South-African "ZEF" crew visited Luxembourg for a concert, but now the fans are happy the welcome DIE ANTWOORD! The self-defined "ZEF" Hip-Hop artists are just that - "artists" - in every sense of the word. Not only are they talented musicians, but clearly experts in performance art, as evidenced in their wildly popular music videos and highly anticipated live shows and luckily for fans of the group, that energy and showmanship translates one-hundred percent into an incredible live performance.
The duo Ninja and Yolandi Visser formed in Cape Town in 2008. They released their debut album, '$O$', for free online and attracted international attention for their music video 'Enter the Ninja'. After briefly signing with Interscope Records in 2011, they founded their own label, Zef Recordz, and released their second and third studio albums: 'Ten$Ion' (2012) and 'Donker Mag' ('Dark Power'; 2014). In 2016, they released their fourth album, 'Mount Ninji and da Nice Time Kid'.
The band walks a fine line between being popular and underground, but they are certainly a household name even if it's only for their unique music videos and you can be sure that their concert will be filled with a crowd full of energy and ready to dance to the great beats with Yolandi's high-pitched voice and Ninja rhymes.
Additional Concert Info

Doors: 19:00
Show: 20:00
Tickets: 45.00€ + 4.50€ presale fee via https://www.rockhal.lu/events-tickets/base/show/detail/die-antwoord-1
More info: https://www.rockhal.lu/events-tickets/base/show/detail/die-antwoord-1/
More on
Die Antwoord