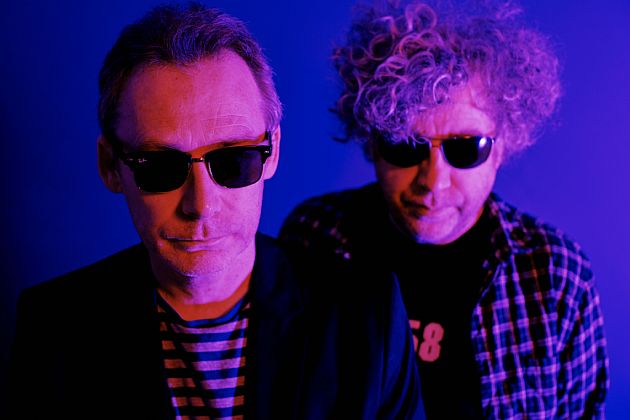 THE JESUS AND MARY CHAIN will offer a special program at the end of March / the beginning of April 2020. Before a "Best Of…" introduces the second concert tour part, the first part includes their entire masterpiece 'Darklands'. Their second album contained more Pop melodies, so the band from Scotland, which belongs to the Alternative Rock or Noise Pop genre and is one of the pioneers of the Britpop predecessor Shoegazing, achieved their first Top Ten hit of the UK single charts with 'April Skies'. The critics altogether were full of praise.
The latest bow came as a surprise: David Hasselhoff interprets their 'Head On' on his new CD! Tickets for the shows of brothers Jim (vocals) and William Reid (guitar/ vocals) and their companions (Scott von Ryper - guitar, Mark Crozer - bass, Brian Young - drums) are available for a pre-selling price of EUR 35.00 - 40.00 (plus fees).
In former times, the disputatious THE JESUS AND MARY CHAIN were known for their short performances on stage - often not more than twenty minutes lasted their frontal attacks on the audience. Meanwhile, the revenants of THE VELVET UNDERGROUND ('Classic Rock') play shows of one and a half hours - and know how to thrill audience and critics.
In 2017, the Berlin "Tagesspiegel" headlined according to their (sold out) live comeback after twenty years of tour abstinence in this country: "Ride on the noise wave". "A true presentation of their biggest hits, some performed concert-like, others like museum pieces, but all in all brutally loud. Even without sunglasses, Jim Reid is the coolest Rock'n'Roll singer in the world. Soft like foam, his light, powerful voice surfs the crests built by his brother." Ideally, "the euphorigenic effect of their wall of sound… becomes a great freestyle." The "Rolling Stone" magazine summed up the stage return as "younger edition of the Rolling Stones", whose "music has not forfeited coolness and urgency" ('intro'), on the spot: "In a fairer world, they would be the kings of Rock!"
The Jesus and Mary Chain play 'Darklands' and more

March 28, 20 Cologne, Live Music Hall
April 2, 20 Munich, Backstage Werk
April 3, 20 Wiesbaden, Schlachthof Halle
April 4, 20 Berlin, Astra Kulturhaus
Doors open: 07:00 p.m.
Start: 08:00 p.m.
Pre-sale ticket price: EUR 35.00 - 40.00 (plus fees) at www.adticket.de and all known ticket shops
More on
The Jesus and Mary Chain
Picture by Steve Gullick