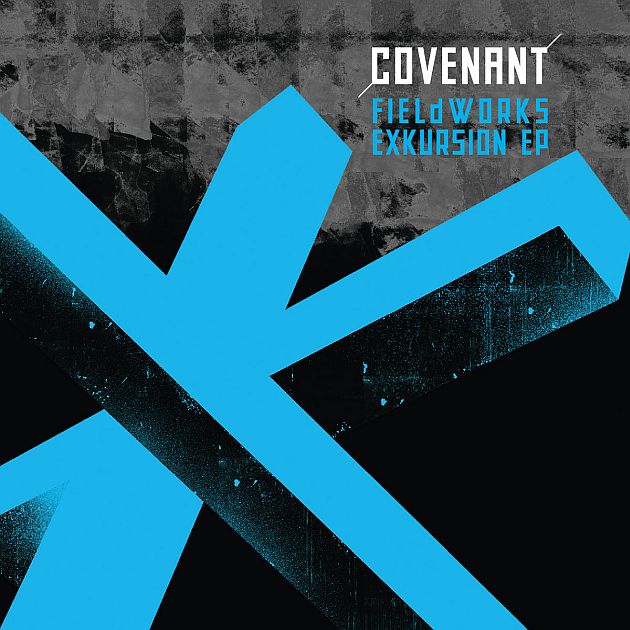 As we have already referred COVENANT are
back on the road
this year! Since our last report more gigs in Germany have been announced for summer:
25 Jun Deutzen, E-Only Festival No. 11
06 Aug Gelsenkirchen, Revierpark Nienhausen
08 Aug Hanover, Acht&Siebzig Biergarten
28 Aug, Halle/Saale, Eastside Open Air / Karlsbad
…and autumn (Fieldworks tour):
24 Sep Augsburg, Kantine
25 Sep Mannheim, MS Connexion Complex
15 Oct Potsdam, Lindenpark
16 Oct Dresden, Reithalle
13 Nov Oberhausen, E-Tropolis Festival
19 Nov Bremen, Modernes
20 Nov Brunswick, Westand
Tickets for the gig in Hanover can be found here:
https://tidd.ly/3fXShki
… and for the tour in autumn in Germany here:
https://tidd.ly/3z5CmYR
For more gigs across Europe check: https://www.protain.de/covenant.html
And that's not all. In case you have not noticed, yet: COVENANT has announced the release of a 5-track EP called 'Fieldworks: Exkursion EP'. It is the first release of an upcoming cycle of records attributed to the theme 'Fieldworks'. Containing one song written by each member of the band it spans the tension, dance and artistic leap of faith that COVENANT has come to stand for. It also includes a collaboration with French electro-industrial newcomer GRABYOURFACE.
According to the band the songs are based on field recordings of "great and small things from their travels across six continents, mixed with the everyday noise of living. It's an angry reflection of the interesting times we live in and we use field recordings as a medium and vessel to challenge our perception of media, manipulation and agendas kept hidden from us. The 'Fieldworks: Exkursion EP' also revolves around spirituality, taking cues from old texts such as the Mayan creation myth Popol Vuh, ancient temples like the Pantheon in Rome and lingers on the beauty that is life itself." Interesting stuff! The EP will be available at the shows. You can also order your copy here: https://en.dependent.de/artists/covenant/covenant-fieldworks-exkursion-ep.html. More information about COVENANT can be found here: https://www.covenant.se.