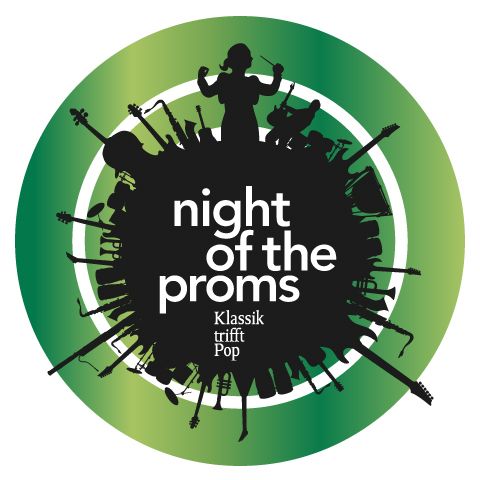 Westfalenhalle, Dortmund, Germany
2nd December 2023
Night of the Proms 2023 with Toto, Anastacia, James Morrison and Aura Dione

Night of the Proms 2023 features TOTO, ANASTACIA, JAMES MORRISON and AURA DIONE. Classic meets US Rock, Danish Pop and British songwriters. The Night of the Proms 2023 promises to be an extremely extraordinary concert experience again this year. Under the motto "Classic meets Pop", international stars of the Rock and Pop business will once again be on stage and present an unforgettable evening accompanied by the Antwerp Philharmonic Orchestra and the Fine Fleur Choir under the direction of Alexandra Arrieche.
The band TOTO, which became world famous in the 80s with hits like 'Africa' and 'Rosanna', has been a constant in the music scene for decades. With over 40 years of stage experience and a number of Grammy Awards, their timeless music is still part of the daily radio program of all stations. With Steve Lukather and Joseph Williams, the two heads of the band will perform their greatest works at the Proms. US singer ANASTACIA is a gifted performer and has enchanted Proms audiences with her diverse voice in the past. Since breaking through in 2000, she has sold over 30 million albums worldwide and is known for hits like 'I'm Outta Love' and 'Left Outside Alone'. With her energetic stage presence, she transforms the halls into a melting pot of Rock, Pop and Soul.
The British singer-songwriter JAMES MORRISON inspires the hearts of the fans with his soft voice and soulful music. With his debut album 'Undiscovered' in 2006, he landed at number 1 in the British charts and has since become an indispensable part of the music scene. He inspires the audience with songs like 'Who's Gonna Love You Now' and 'Broken Strings'. The Danish Pop singer AURA DIONE has become known worldwide primarily through her number 1 hit 'Geronimo'. With catchy melodies in songs like 'I Will Love You Monday (365)' or 'Friends', her unmistakable voice, her extravagant appearance and performance, she has established herself on the international pop scene. Further guests will be announced in the fall.
As always, the artists will be supported by the Antwerp Philharmonic Orchestra and the Fine Fleur Choir under the direction of Alexandra Arrieche, one of the best conductors in the world. With her extraordinary temperament, she gives the classic part of the show a very individual touch. As usual, an opulent audio-visual staging of the show will ensure an unforgettable evening.
Shows in North-Rhine-Westphalia

02 Dec 23 - Dortmund, Westfalenhalle
03 Dec 23 - Oberhausen, Rudolf Weber Arena
22 Dec 23 - Cologne, Lanxess Arena
23 Dec 23 - Cologne, Lanxess Arena
Tickets are available at www.schoneberg.de and at all known ticket offices.