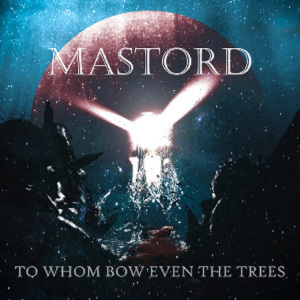 Artist: Mastord
Title: To Whom Bow Even The Trees
Genre: Progressive Metal
Release Date: 19th February 2021
Label: Inverse Records
Review Flash

As many know this guy here loves Prog and what can I say? MASTORD from Kotka, Finland delivers the goods. I could not find that much information about these guys, here is what I do know: MASTORD is a four-piece and if I say progressive, I mean REALLY progressive, melodic still but with four songs that are longer than six minutes and two songs that run longer than nine minutes there is no chance to label these guys the wrong way. MASTORD is proggy, their songs are nothing for people with a short attention span as they are quite lengthy and interlaced.
Every now and then MASTORD sound like an 80s AOR or Classic Rock band with a crazy taste for the progressive, Markku Pihlaja is the perfect choice for the vocals here as he is very versatile and seems to find his footing in any complex arrangement, no matter what Kari Syvelä throws at him be it guitar riffs, keyboard tunes or transition after transition involving rhythm switch-overs on bass, drums or guitar. By the way, yes, I know I am always talking too much about the vocals but bass man Hakuli and Toni Paananen on drums are phenomenal in their very own respects (to manage to play along with this crazy songwriting and its complexities is no easy quest). All in all, I recommend MASTORD's 'To Whom Bow Even The Trees' without any restrictions.
Conclusion: If you like THOUGHT CHAMBER, AYREON, DREAM THEATER and SPOCK'S BEARD you will spend a good time with these Finnish gentlemen.
Rating: 8 / 10