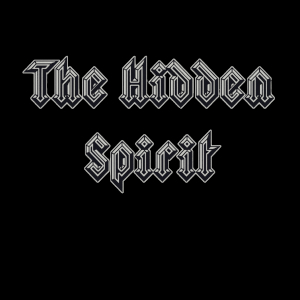 Artist: The Hidden Spirit
Title: The Hidden Spirit
Genre: Stoner Rock
Release Date: 1st May 2020
Label: self-released
Review Flash

Sometimes social media is still social, and so it came that Jendrik of the Stoner Rock band THE HIDDEN SPIRIT contacted me and asked for a review. If I said no, you, dear reader, would surely read something different right now. So, these guys were so super-duper extra cool to send me a vinyl to review their debut EP. THE HIDDEN SPIRIT formed in 2018 and right off the bat they got along so damn well that melodies and ideas seemed to just fall into their laps, this led to successful gigs and an EP with six fine songs that rip you a new one. Like so many musicians Corona rained on their parade and so they impatiently wait for things to open up again so the band can enter the stages and perform their new songs.
Style-wise THE HIDDEN SPIRIT don't reinvent the wheel but that ain't the intention of a Stoner Rock act, the intention is to rock and to sound as good, authentic and heavy as possible and that is a thing these guys do manage to accomplish. Markus Klose's voice is a nice variety in this genre, no overdone KYUSS worship here! Markus vocals are clean with a bit of grit when he uses a bit of pressure but without cheesy rawness. Jendrik Simon on Drums delivers the proverbial punch (and kicks, of course) and his drums are a bit more mixed to the front as many other stoner rock drums. Mark Schönfeld is responsible for the riffs, hooks and great melodies of the songs and Marcus Wilde's bass is VERY audible ('Mountain' is a good example for that). All in all, a very decent piece of music from these four guys from Hamburg, Germany.
Conclusion: Check their vinyl it is fucking nice!
Rating: 8 / 10