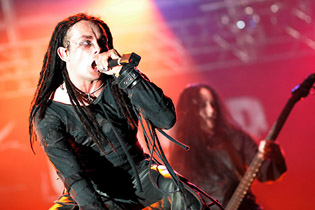 Tolmin, Slovenia
July 17th - 21st 2007
METALCAMP 2007
At least 8 thousand visitors daily and 25 thousand all together. As it was the first metal holidays in paradise some came on Sunday and stayed the whole week. It was metal inferno with Animosity, Sadist, Prospect, Dead soul tribe, Sepultura, Doro, Dismember, Korpiklaani, Vreid, Disillusuon, The vision Bleak, Graveworm, Unleashed, Pain, Satyricon, Kreator, Motorhead, Cradle of filth, Ensiferum, Threshld, Dew-Scented, Born from Pain, Immortal, Blind Guardian, Sodom, Grave Digger, Aborted, Krypteria….

Having spent bigger metal festival abroad for years it was time Slovenia offers something to it's metal fans as well. And those from abroad. Metalcamp festival fled the nest at Tolmin in 2004. Beautiful village surrounded by mountains and rivers Soca and Tolminka has grown considerably in recent days – for a week it was hosting more than 8 thousand visitors. With an acclaimed debut, some of the most pioneering names in heavy metal music have since been clamouring for a slot, with the Hypocrisy, Amon Amarth, Dimmu Borgir, Opeth, Testament, Slayer, Anthrax, Soulfly, Yngwie Malmsteen, Danzig, Apocalyptica, Sentenced all appearing in recent years and Doro, Immortal, Sodom, Motörhead, Kreator, Satyricon, Cradle Of Filth, The Exploited and many more appearing this year.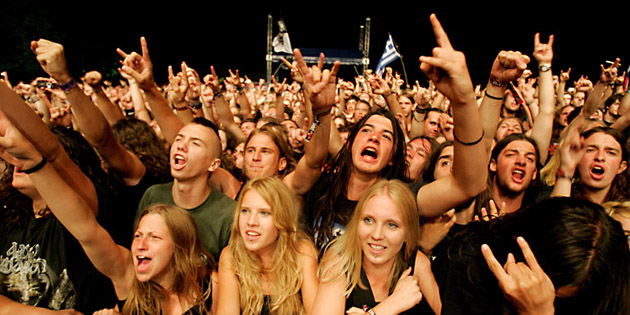 The first thing that strikes you is how small the inferno of happening at Metalcamp festival is. Two stages, relatively descent supply and demand for T-shirts, cd's, jewels and even trinkets, food and drinks, all day working bar at the confluence. And a lot of tents out side the "inferno". Tents are lined along pasture at the bottom of the valley allowing you to catch drifts of sounds from around main stage and the bar at the beach at night. The second thing stroke us was Talent forum stage (smaller stage) that was the only stage "working" for the first two days. We grin and bear it, realizing it was a good choice since most metallers didn't come earlier than Thursday. (Foreigners were there since Sunday; mainly Finns, Germans, Italians, Swedes, Brits etc.)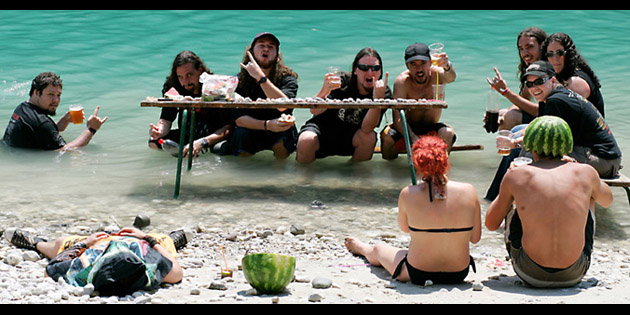 Tuesday's and Wednesday's concerts left us with mixed feelings that caused difference of opinions. Some hated performance of Dead Soul Tribe, some didn't. Legendary Sepultura were enthusiasm for some and thrill for others. Prevailing opinion was extraordinary performance of Korpiklaani (crowd went crazy), always cheerful Die Apokalyptischen Reiter and goddess of heavy metal – Doro. Yet the victory goes to Dismember as their performance was better than we hoped for.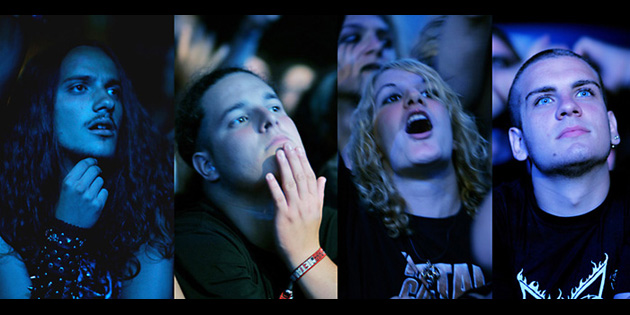 Three days of metal paradise
The best stretch of road begun on Thursday. Leviathane performed in the afternoon on broiling heat. If this is how Dante's hell looks like, then we were in the limbo for sure. Melting, begging for clouds to cover the sun, so we could breath. Our prayers have been heard. Security men were purring water on us. That felt so good! So little it takes to make people happy. Feeling of happiness continued during Graveworm's performance certifying Europeans can play a good black metal as well. All hell's breaks loose with Unleashed causing passionate temper with song Finlandia. "What? What is that? Swedish warriors playing Finnish song? The world went crazy," growled Jarkko Aaltonen, Korpiklaan's bass player. Yet Pain were the ones taking care of proper "agony". Stage is now packed for the ultimate run up to the best in breaks. Some say when pain is unbearable, it becomes enjoyable. Well, Pain's pain was the latter. Pleasant fuse of metal with techno influences. Peter Tagtgren deliver an awesome set of early and later work: Walking on glass, Bitch, Dancing with the dead, Eleanor Rigby, Shut your mouth, On and on… And the show goes on with Satyricon, the band that received numerous music awards. They give the impression that they love what they do and really set the crowd up for the evening with rousing performances of Walk the path of sorrow, Nemesis Divina, King, Pentagram burns, A new enemy, Havoc Vulture, Mother North, King...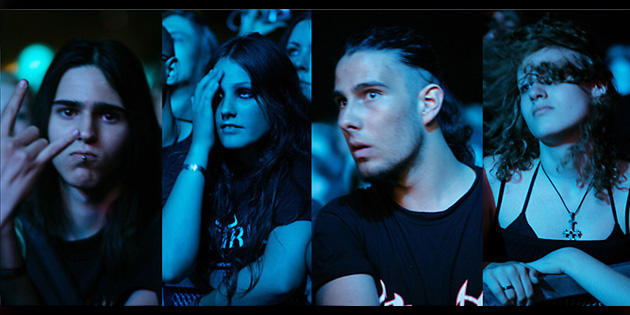 It can be said that I'm a little bias when it comes down to Kreator as this is the sixth time in the past 3 years I've seen the band play live. But I can be excused, as the German legends of thrash metal were heavily touring up and down Balkan in the past 4 years and performed in Slovenia 2 times last year. That's why I'm slightly annoyed when some spotty git in front of me takes the piss when I don't sing along to one of the newer tracks and I don't jump from joy seeing them. Luckily there were enough people who shared my feelings so we went to camp, set a fire and barbecued. Meanwhile others enjoy two hour set.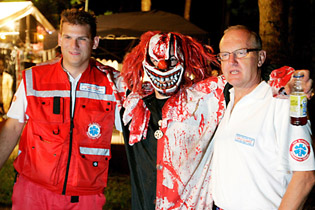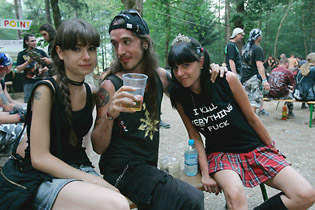 Exhausted, we saunter back to hotel at around 2.30am to try to get some sleep before Friday. I can still hear the music rattling and it seems to go on all night. Well, thank god for citizens of Tolmin for putting up with all that noise. If they can survive, so can we. Place was pretty crowded that day. Overheated bodies were swimming in icy water to cool off. No matter if you have a hang over or a headache, confluence is the right place to have fun, to relax and get strength for the evening. Not so super performance of Sardonic was the reason pit in front of main stage remain empty. The best export item (besides world wide known Laibach) in heavy scene is Noctiferia. With new drummer they made those 300 people standing in shade to headbang and sing along successfully. Day went on with performances of Eluveitie, Born from pain, Dew-Scented, Threshold. Working on a festival usually means, you are not able to see half the bands. Why? Because of the press conferences, interviews and mingle to get the proper picture of the vibe. Luckily we didn't miss much.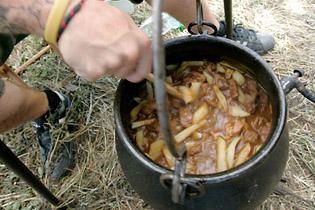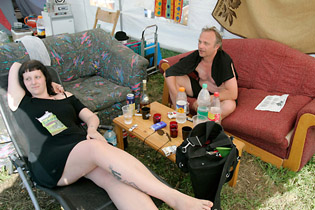 By the time Ensiferum hit the stage, I realized, they don't play nearly as good as they play in Finland (with exception of Lai lai hei). And more than 10 thousand people that day were not there to see them, but to get the best spot possible to enjoy Cradle of Filth and legendary Motorhead. Both latter mentioned bands disappointed a bit. Cradle for ending the show after only 30 minutes and Motorhead for giving an impression the show is polished. But Cradle first. At first we thought it was a joke, then we blamed sound-engineer for pissing Danny off yet then we realized it wasn't the sound-engineer, nor the Motorhead's equipment and speakers on stage during Cradle's show. It was Danny. Stories of people bouncing on him in various pubs in Tolmin finally made sense. Whiskey here whiskey there. Silly little man started drinking again. Wasted he threw a couple of ventilators into the crowd, broke one lamp, knocked down microphones shouting:" Evil will take you all! Fuck you!!" And the band? Well, seeing their faces we realized that was it. The end of the show. Must say it was their worst gig. Even diva Sarah Jezebel Deva sang way out of tune! Her ghost in the fog sounded awful, Danny's screams were similar to yelping dog. I'm not really sure if he sang the lyric the way he should have, as we could barely understand a word. Hopefully quitting earlier and being arrested paid off for him. It sure did for us – we went back to friends' tent resort and barbecued for another hour.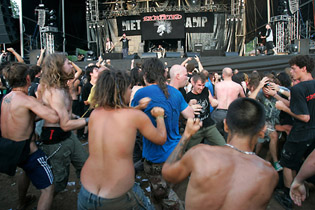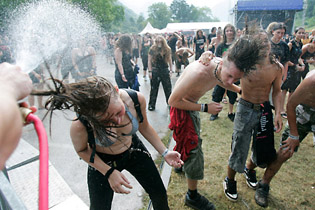 It was quarter past midnight, time to "ride the bike" and join the loudest band on the world. "Good evening. We're Motorhead and we play rock'n'roll. In case we won't be loud enough, please let us know," Lemmy's introduced the band. People started screaming and yelling and waving flags. The sight from up the hill was amazing. "How are you? Should we play louder?" Lemmy asked after first song. Who by sane mind would say no? Of course we said "yes". For a man at sixty he behaved like a youngster; jumping, screaming, flirting with the audience, making sure everyone is having a good time, thought that same concern made gig look polished; feeling he's using same lines at same songs wherever he plays. Never the less, classics like Ace of spades, God save the queen, Orgasmatron and others kicked ass.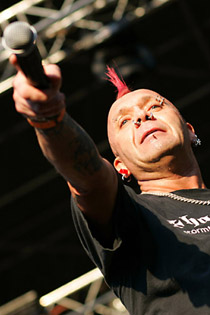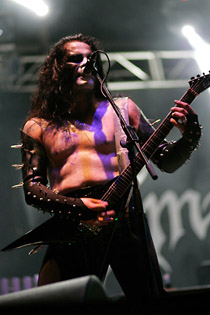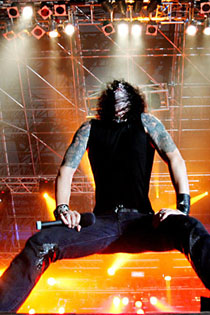 You can't help but feel that most people here today have been biding their time for the main event – Saturday's inferno with Grave Digger, The Exploited, Sodom, Blind Guardian and Immortal. You feel for any act performing on the smaller stage right now because when The Exploited comes on stage crowd give an almost deafening cheer. And continue to mosh-pit, headbang etc. from first till last song. One lucky guy even sang Sex and Violence on stage with them! Yeah, The Exploited, the legendary punkers on metalfestival and metallers going crazy is not a fiction, is not made up. It really happened. As the opening chords of Fuck the U.S.A. and Punk's not dead sound out, crowd lost mind. It was time to get rid off extra energy and it felt good. Wattie Buchan and the band prowl around the stage in punk outfit, delivering hit after hit without pausing for a breath. Buchan bangs out a few terrible anecdotes about being arrested last time he was in Ljubljana for stealing policemen's handcuffs, demonstrating that they survived many "changes of the scene", though remains one of the last dying breed.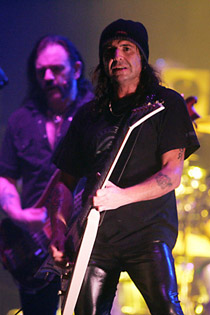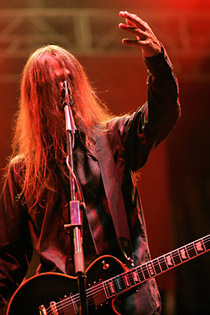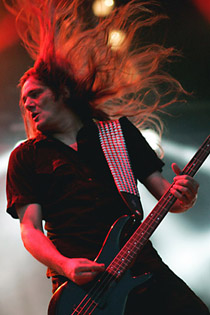 Truth is there was not as many metallers as on Grave Digger, but those listening to punkers made more mess than previous crowd "dancing" to German band hits Rebellion, Heavy metal breakdown, Morgane la fey…. Sodom, on the other hand, continued the good atmosphere, proving they are (Greman bands prevailed this years Metalcamp) still at the summit of power, letting us know, they will not retire any time soon. Tom Angelripper answered the question about retirement: "We'll be playing as long as we'll have the audience. As far as I know we still have the audience, people come to see us, having fun. So do we." Friday's inconveniences pissed some people off (Cradle's short show, Motorhead that are too soft for metallers ear accustomed to heavy music), but that was nothing compared to the carnage caused by Saturday night headliners Immortal.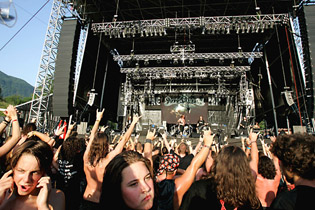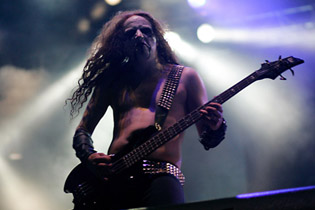 The awakening trio causes a lot of noise. It started and finished with a bang – a pyrotechnic show, continued with fire breathing. And outfits. Well, regarding the outfit they certainly remain one of the "true" black metal bands. Light show, sound, stage act and set list – everything was as it was supposed to be. Even the crowd singing along all the songs: The Sun no longer rises, Withstand the fall of time, Unholy forces of evil, Unsilent storms in the northern abyss, At the heart of winter, Wrath from above, Tyrants, Sons of the northern darkness, One by one, Blashyrkh mighty ravendark. It feels like we are up north, to give battle as we hear masterpiece Battles in the north. Amazing. Too bad they had to quit at 2 a.m.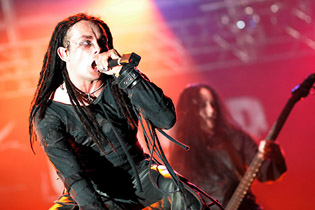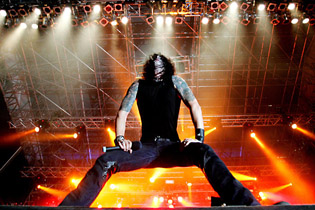 The outstanding week of metal vacation in Tolmin at the heart of Slovene intact nature is over. We have to say goodbye to a week of extreme music, loads of adventures, meeting new people but mostly having fun. It is Sunday morning, organizers are cleaning the place and citizens of Tolmin deserve to enjoy some quiet time (well, it's not just metallers causing sleepless nights, there's also reggae fest and many more, but to be honest, we are the loudest yet the ones that spend most of their money on drinks in the pubs) and tunes of Judas Priest smash hit Painkiller echoes from "crime scene". Well, it's time we hit the road, take a pain killer to help us survive the journey and start ruminate on everything that happened.
Photos: Daniel Novakovic