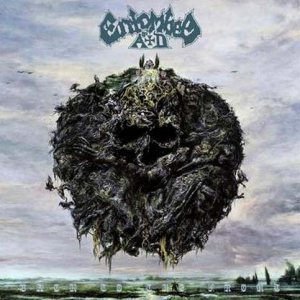 Artist: Entombed A.D.
Title: Back To The Front
Genre: Death Metal
Release Date: 4th August 2014
Label: Century Media Records
Album Review

After a long delay because of the legal issues between some members of the band and under a new name ENTOMBED A.D. instead of ENTOMBED 'Back To The Front' is finally out. In this album ENTOMBED A.D. are going back to their roots, we have high quality old school Swedish Death Metal. My favourite tracks of the album are the heavy powerful 'Kill To Live', 'Bedlam Attack' and 'Pandemic Rage' two tracks that will increase your adrenaline, the slower 'Second To None' and the catchy 'The Underminer' and 'Soldier Of Fortune'. The production of the album is very good made by Roberto Laghi (IN FLAMES,HARDCORE SUPERSTAR and more). The artwork is made by Zoigniew M. Bielak (VADER,GHOST,WATAIN and more) and fits perfectly with the music of the album. ENTOMBED A.D. are back for good with a heavy album full of strong riffs and declares to those who considered them finished that they have still a lot to give to the metal scene.
Tracklist

01. Kill To Live
02. Bedlam Attack
03. Pandemic Rage
04. Second To None
05. Bait And Bleed
06. Waiting For Death
07. Eternal Woe
08. Digitus Medius
09. Vulture And The Traitor
10. The Underminer
11. Soldier Of No Fortune
Line-up

L-G Petrov – Vocals
Olle Dahlstedt – Drums
Victor Brandt – Bass
Nico Elgstrand – Guitars
Website

https://www.facebook.com/EntombedAD/
Cover Picture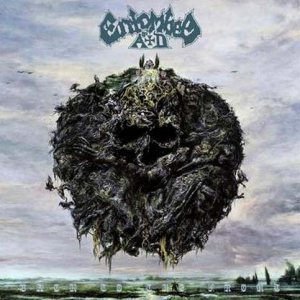 Rating

Music: 8
Sound: 7
Total: 7.5 / 10