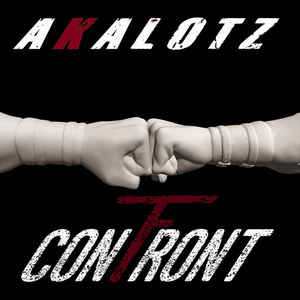 Artist: Akalotz
Title: Confront
Genre: old-school EBM
Release Date: 27th June 2017
Label: Electro Aggression Records
Album Review


AKALOTZ
started in 2007 but they are just now releasing their sophomore album 'Confront' in late June 2017. The project is based in Kaiserslautern in southwest Germany. The sound of this album can be best be described as "retro EBM". I'm not sure if that's a recognized genre, but that's really what the band presents here. We have kind of a hodgepodge of vintage styles, heavy on FRONT 242, mixed with FRONT LINE ASSEMBLY, NITZER EBB and a little LEÆTHER STRIP thrown in for good measure.
If you enjoy classic EBM you will doubtless enjoy this album. The beats may not quite sync at times, but this release will take you on a much-needed stroll down memory lane. At a time when the godfathers of the EBM scene are largely absent, perhaps there is a niche for a band like AKALOTZ. People still want to dance, but often times the classic acts have not had a new album in a decade or longer. If, and when, the classic acts do release an album, it's presented an entirely different style than what the fans want.
AKALOTZ succeed in delivering hard-hitting EBM in a classic, recognizable format. Many of these tracks you could sneak onto the dancefloor along with the classics and people would not bat an eye. After all, they say that imitation is the sincerest form of flattery, and that's certainly true here.
In typical fashion from Electro Aggression Records, the album is rounded out with remixes from a number of prominent scene names including PLASTIC NOISE EXPERIENCE and à;GRUMH..., along with fellow label mates SERPENTS, PYRROLINE and KFACTOR. Clocking in at around 76 minutes, this release will have you once again hitting the dancefloor to rediscover what you love about this music in the first place.
Tracklist


01. Man On The Run
02. Take Like A God
03. Warzone
04. Rapt Tears
05. Ages Of Sorrow
06. Canting Monger
07. Awake The Force
08. Orange Is Black
09. Mad Mind
10. Confront
11. Maverick Safety
12. Nothing Between Us
13. No Signal Response
14. Escalate To Dominate
15. Mirage Over Limit
16. Exit
17. Canting Monger (Serpents Remix)
18. No Signal Response (Nuclear Remix By Plastic Noise Experience)
19. Rise And Fall (Pyrroline Remix)
20. Confront (à;GRUMH… Remix)
21. Mirage Over Limit (kfactor Remix)
Line-up

Thorsten Hairy - music and lyrics
Nico Kenner – drums
Website


https://www.facebook.com/akalotzebm / http://www.electroaggressionrecords.com/
Cover Picture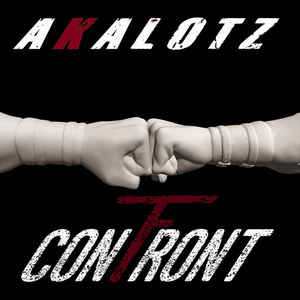 Rating

Music: 7
Sound: 8
Total: 7.5 / 10
Erik Tomren (http://eriktomrenwrites.com)
See also (all categories):