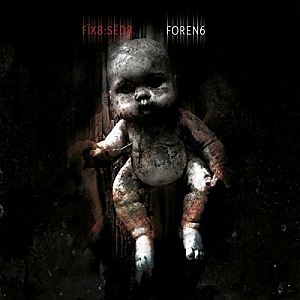 Artist: Fïx8:Sëd8
Title: Foren6
Genre: EBM / Industrial / Dark Electro
Release Date: 19th May 2017
Label: Dependent Records
Album Review

Sometimes, only sometimes reviews can be very easy: If you love classic dark Electro / Industrial from the 1990s, in particular the North-American variant of it, so if you're a big fan of bands like SKINNY PUPPY, MENTALLO & THE FIXER or early FRONT LINE ASSEMBLY and when you also have a few records from the classic Zoth Ommog label in your collection, then go ahead and buy 'Foren6' by
FÏX8:SËD8
, asap!
The only problem with all these analogies could be that it might indicate that 'Foren6' might sound dated and old-fashioned. Well, it doesn't! It rather sounds timeless, a quality which bands who pick up every other trend hardly achieve. And the music sounds very authentic! There is no cheap showmanship, no overblown "evilness", no blunt stereotypes and no effects for their own sake. 'Foren6' is simply a musically very coherent album, rather mid-tempo than in-yer-face and full of cleverly crafted rhythms and melodies and lavished with as many movie samples as you'd expect. That is, a lot of them!
Martin Sane, the man behind the project FÏX8:SËD8, is no newbie after all. His first album, 'Humanophobia', was released in 2005 already and produced by HAUJOBB's Daniel Myer. The long-player 'Dormicum' followed in 2009 and there have been also a couple of contributions to samplers here and there, too. However, 'Foren6' is FÏX8:SËD8's first album released on a record label, as the first efforts were both self-released and only available via the artist himself. Stefan Herwig from the German Dependent label proved his sixth sense for high-class electronic music once again and gave FÏX8:SËD8 a proper home. 'Foren6' proves that this was the right decision! The album starts with luring, gyrating harp-like sequences which sound just lovely but are a wolf in disguise.
More than two minutes into the opener 'My Mistress' the muscles finally come in and drag you into a sonic abyss. There's a morbid fascination about the music which persists until the end of the record, as Martin Sane carefully interlaces new ideas and little surprises to never let the attention fall flat. His knack for catchy melodies are quite helpful in this department, and yes, this is pretty redolent of early MENTALLO & THE FIXER who also managed to weave seductive hooks into their complex Electro sound. Not a bad reference, at all! And who knows, tracks such as 'Baptism Of Fire', 'X-Shaped Scratch Mark' or 'Puritan' might be the next floor fillers at Goth & EBM clubs, if people would finally stop to dance to clunky neo-Industrial with juvenile Sex'n'Satan lyrics, at least for a moment.
However, anyone who likes intelligent, sophisticated dark electronic music and has a place in his/her heart for the above mentioned big names of the scene should get this album. 'Foren6' is pretty excellent from start to finish! Simple as that. The Digi box of the album is limited to 300 copies and includes the regular album, of course, and also the bonus CD 'Formaldehyde' featuring three unreleased tracks, as well as three postcards and a hand-numbered and signed certificate of authenticity. When you buy the album as a digital release on bandcamp.com you will get the bonus tracks, as well.
Tracklist

01. My Mistress
02. Baptism Of Fire
03. Flatline Friend
04. Permanent Memory Loss
05. Section Room
06. Lynch
07. X-Shaped Scratch Mark
08. High Velocity Spatter
09. Puritan
10. Ligamentum
11. Hermaphrodite
12. Eyesaw
Line-up

Martin Sane
Website

https://www.facebook.com/Fix8Sed8 / https://fix8sed8.bandcamp.com
Cover Picture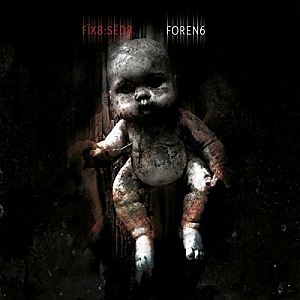 Rating

Music: 9,5
Sound: 9
Extras: ltd. Version with bonus tracks
Total: 9.8 / 10
See also (all categories):