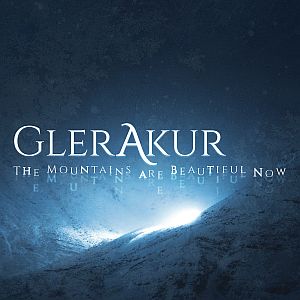 Artist: GlerAkur
Title: The Mountains Are Beautiful Now
Genre: Post Rock / Metal
Release Date: 21st July 2017
Label: Prophecy Productions
Album Review

GLERAKUR (which means "Glass Field") is a project of the Icelandic composer and sound designer Elvar Geir Sævarsson. If there would be a classification of typical national music, Iceland would definitely have a pretty clear chart. And it's not the nationality, it's more about the atmosphere, the mood, the nature of this country. Alec Empire recorded an album, once he's been there, and he produced, probably not on purpose, a perfectly Icelandic record. Think of those fjords and landscapes, and you'll hear its music. So here is another composer who shares those mystical and beautiful sounds of the land of ice.
Loneliness, isolation, cold, overwhelming beauty and edgeless space - such pictures are coming before eyes while listening to powerful compositions of Elvar Geir Sævarsson. Musically, GLERAKUR is inspired and includes influences of post rock, ambient, but also black and doom metal. Conceptually it's the real theatrical play of five acts, directed by nature, but structured by a man. It starts with light playful acoustic guitar melody, which grows into a massive electronic wall. The further you come, the more threatening are the echoes of the ice caves. There are voices that either calling, or warning: 'Can't you wait'. In 'HallAlone', the acoustic tunes are back, they create a fragile atmosphere of hope. 'Strings' is the most aggressive track, it has an equal pressure from the beginning till the last second. And the grand finale 'Fagurt Er Á Fjöllunum Núna' kills it by resuming and absorbing the atmosphere of the whole album.
GLERAKUR stands out thanks to mixing hypnotic post rock passages with mass and volume of metal riffs. Each track is like a different story, and yet the decorations are the same. 'The Mountains Are Beautiful Now' is an unbelievable sonic journey, which will beam you far away, to one of the most beautiful corners of our planet.
Tracklist

01. Augun Opin
02. Can't You Wait (Album Version)
03. HallAlone
04. Strings
05. Fagurt Er Á Fjöllunum Núna
Line-up

Elvar Geir Sævarsson
Website

https://glerakur.bandcamp.com / https://www.facebook.com/glerakur
Cover Picture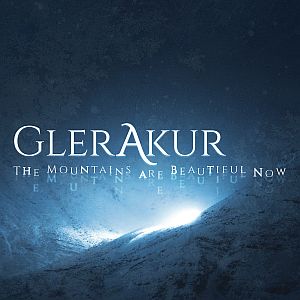 Rating

Music: 8
Sound: 10
Total: 9 / 10
See also (all categories):