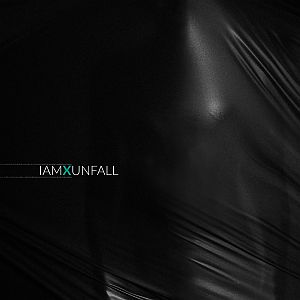 Artist: IAMX
Album: Unfall
Genre: Electronic / Experimental / Instrumental
Release Date: 22nd September 2017
Label: Caroline
Album Review

IAMX is the solo project of Chris Corner who started his musical career as founding member of SNEAKER PIMPS in the 90's. In 2004 the critically acclaimed debut album 'Kiss + swallow' was released. Chris describes this project as his public therapy with which he can explore parts of his personality, connect with the world, pour his heart out and dance at the same time. And all this is reflected in the music he creates. Originally London based, he lived and worked on his music for several years in Berlin before he moved to Los Angeles a few years ago. Including this album IAMX have released seven albums and six EPs, remix and live albums.
When asked if I wanted to write the review I was quite thrilled. The more I was disappointed when I listened to it for the first time. Surely not having heard any information about this kind of album is one reason as I was not prepared for this. With this album mastermind Chris lives out his abstract and experimental side or as he puts it:
"I want to produce something that takes me someplace otherworldly and not connected to a song structure or selling records in a certain way".
The album is completely instrumental with only a kind of humming, some spoken words or other human noises like aspirating every now and then on some tracks. Actually I'm quite clueless for which kind of events you want to listen to the songs. Not in the usual clubs for sure but maybe at Trance/ House parties - 'Little deaths', 'The noise cabinet', 'Mirtazapine', 'TeddyLion' would probably fit. Certainly you wouldn't play this album at your party, as background music when you have guests, or when you are driving in your car or on other occasions you listen to music. It is somehow an interesting album with all the sound and noise mixture, the disruptions every here and there, the lack of the usual song or melody structures but in all honesty it's not my cup of tea. But maybe I'm just a philistine.
Tracklist

01. Little deaths
02. Tickticktick
03. Hysteria
04. Running point
05. Trust the machine
06. The noise cabinet
07. Cat's cradle
08. Mirtazapine
09. Ploar I.
10. TeddyLion
11. 11.11
12. The disease to please
13. Windschatten
Line-up

Chris Corner
Website

http://iamxmusic.com / https://www.facebook.com/IAMXOFFICIAL
Cover Picture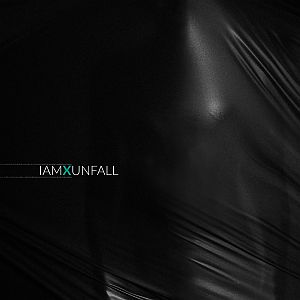 Rating

Music: 5
Sound: 10
Total: 7.5 / 10
See also (all categories):