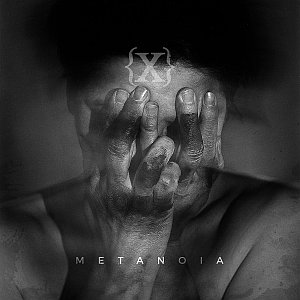 Artist: IAMX
Title: Metanoia
Genre: Synth Pop / Electronic
Release Date: 13th November 2015 (Label Release)
Label: Caroline (Universal Music)
Album Review

I was a huge fan of the two first albums of IAMX. The number of time I've listened to them is insane. But then, Chris Corner's project lost me. I felt it was turning round and round and not much was left to be said. It wasn't as much as a surprise that Chris unfortunately burnt out in the middle of this last tour, diagnosed with chronic primary insomnia. The rhythm of releases and huge world tour was absolutely hectic. But it was probably the best thing that could happen to him. Under the constraint, he had to take a step back and re-invent himself, stop the downward spiral that was leading him to madness.
And for sure he did. 'Metanoia' is the best album IAMX has produced since 'The Alternative' and it's perfectly translated with 'No Maker Made Me', the kick ass opener. The distorted synth bass powerful sound makes a statement. I AM BACK. Some albums are harder than other to review. Not because they are better or worse. It's just because they are different. And 'Metanoia' is definitely one of them. It inspires so many different feelings that it's damn hard to translate into words. The range of emotions felt while listening to it is wide: despair, sadness, melancholia, hope, rage, fear, love, tears, dreams… I could go on and on. Some typical Corner's elements are back here, taking us back to the debut album era. Most of all, the minimal approach and turning a bit the back on this over produced cabaret stuffs of the last albums.
But there is some new sounding in it, such as the key instrument of most of the album, the synth appreciators ('No Maker Made Me', 'Happiness', 'North Star', to name a few). The vocals are brilliant and show the wide range of Chris Corner's capacities. From sensual low range to high and aggressive high notes, soft and melodic, brutal and angry… the voice of a man teared by contradictory emotions, the will of happiness and the pain caused by our surrounding world ('Look Outside', 'Oh Cruel Darkness Embrace Me'). Overall, this is not an easy album. It's dark, sometimes oppressive and tortured. It's a trip into the madness. Chris presents it as a therapeutic journey. And there's some light too on this opus. It's also a trip to salvation, happiness and freedom. 'The Background Noise' is to me THE outstanding track of 'Metanoia' is reflective of the overall atmosphere. Definitely a 10!
Tracklist

01. No Maker Made Me
02. Happiness
03. North Star
04. Say Hello Melancholia
05. The Background Noise
06. Insomnia
07. Look Outside
08. Oh Cruel Darkness Embrace Me
09. Aphrodisiac
10. Surrender
11. Wildest Wind
Line-up

Chris Corner
Janine Gezang
Website

http://www.iamxmusic.com
/
https://www.facebook.com/IAMXOFFICIAL
Cover Picture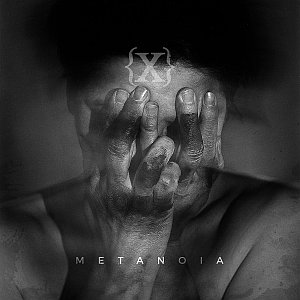 Rating

Music: 10
Sound: 10
Total: 10 / 10
See also (all categories):