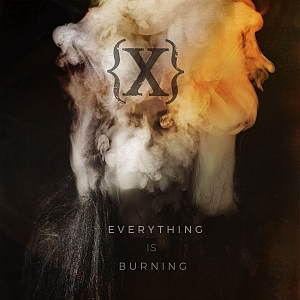 Artist: IAMX
Title: Everything is burning
Genre: Electronic / Alternative
Release Date: 9th September 2016
Label: Caroline
Album Review

IAMX is the solo project of Chris Corner who started his musical career as founding member of SNEAKER PIMPS in the 90's. In 2004 the critically acclaimed debut album 'Kiss + Swallow' was released. Chris describes this project as his public therapy with which he can explore parts of his personality, connect with the world, pour his heart out and dance at the same time. And all this is reflected in the music he creates. Originally London based he lived and worked on his music for several years in Berlin before he moved to Los Angeles a few years ago. Leaving the cold and grey Berlin and moving to Los Angeles, USA, seemed to have given Chris Corner wings as his creativity bubbles over and not long after the release of the excellent album 'Metanoia' this double album followed. This album is split into one with seven new songs and remixes of songs from 'Metanoia'.
Even if moving to a sunnier place might have done him good, Chris Corner is not a person to suddenly sing happy-go-lucky songs. Once more with these songs Chris expresses his Weltschmerz, his disgust of a society where the wealthy people are full of ignorance towards the needy people but also he sings of depressions, the despair, the struggles, the loneliness, the inner pain as well as the feeling dead inside. While the first two tracks start powerful of which especially 'Dead in this house' is my personal favourite, the following songs come along in more moderate tones. Usually his songs don't have a kind of happy end. But at 'Scars', a song that comes along serene and underlined with strings, he finds a placeable topic stating that though he has scars (from the past) he is fine now with a person at his side that gives him strength. The following song also has a positive message with the lines "I guess if I'm breathing, it's not the end. I guess if I love myself, I have a friend". Pure psychology/ psychotherapy only wrapped up in a beautiful song.
The first track of the remix album builds in a wall of sound like a thunderstorm and comes along very powerful overall. The second remix definitely bears the hallmarks of Daniel Graves from AESTHETIC PERFECTION, more up-tempo than the original and in a way a bit frisky. The following interpretation of 'North star' is now a danceable track in a Future Pop garment. The next remix version of 'Oh cruel darkness embrace me ' sounds like one has lowered the speed of the vinyl record from 45 down to 33, giving the song a cumbersome and even more sombre atmosphere. Strangely enough the next remix of 'Happiness' reminded me more of the hallmarks of MESH than GARY NUMAN. But maybe I just should start to listen more to newer stuff of the latter mentioned to recognise the difference. Anyway it's not a bad interpretation. With the partly used vocoder and other effects 'Look outside' comes along almost dreamy and in a way I am reminded a bit of E.L.O.. The last three songs on this remix album are the mixes mastermind Chris Corner created himself and what could possibly go wrong? Nothing of course.
Tracklist

CD1

01. Everything is burning
02. Dead in this house
03. Triggers
04. Scars
05. The void
06. Eternity
07. Turning crimson
CD2

01. North star (FUTURE FUNK SQUAD remix)
02. Oh cruel darkness embrace me (AESTHETIC PERFECTION remix)
03. North star (MR. KITTY remix)
04. Oh cruel darkness embrace me (SLIKNIK_CE remix)
05. Happiness (Gary Numan remix)
06. Look outside (MARAT SAD remix)
07. Oh cruel darkness embrace me (Single mix)
08. North star (Addendum mix)
09. Happiness (Single mix)
Line-up

Chris Corner
Website

http://iamxmusic.com
/
https://www.facebook.com/IAMXOFFICIAL
Cover Picture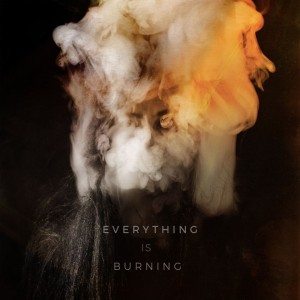 Rating

Music: 10
Sound: 10
Total: 10 / 10
See also (all categories):