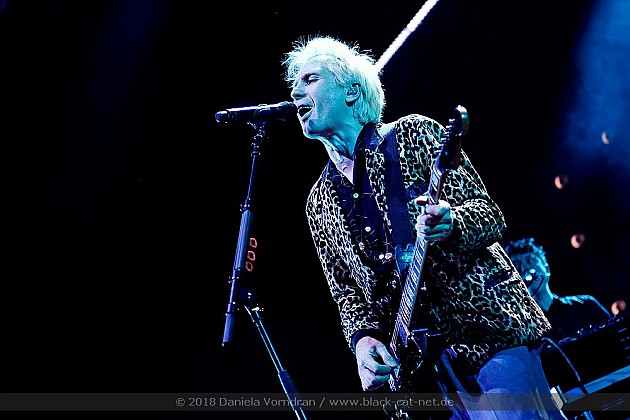 Palladium, Cologne, Germany
5th March 2018
Franz Ferdinand & Leoniden

Bad luck for FRANZ FERDINAND: The only NRW-concert on their short German tour took place on the date when THE KILLERS filled the nearby Lanxess Arena with more than 12,000 people. To make things even worse, most successful German Rap act K.I.Z. sold out the E-Werk on the opposite site. When we entered the Palladium at 7.30 PM, the venue was shockingly empty… but that's not the end of the story…
Leoniden

However,
LEONIDEN
were excited about their "biggest concert ever". The support act from Kiel, Germany released their self-titled debut album in 2017 and is still touring extensively. So brothers Lennart and Felix Eicke, singer Jakob Amr, Djamin Izadi und JP Neumann tried to gain some new fans with their "indie rock + x-sound". www.leonidenmusik.de / www.facebook.com/leonidenleoniden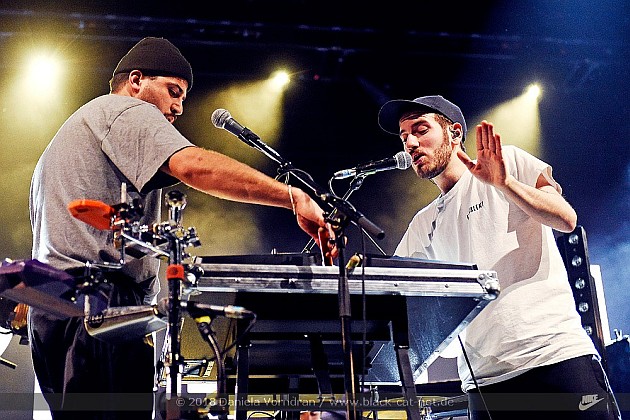 Music & Performance

After 30 minutes of LEONIDEN live, you can say that they haven't a certain musical direction. The quintet performed some danceable hits that can be played in indie-discos for sure but also some boring tunes without any catchiness and fiddly instrumentals. In addition, the high voice of Jakob Amr is definitely not everyone's cup of tea. All in all, LEONIDEN delivered a solid warm-up.
Rating

Music: 6
Performance: 7
Sound: 7
Light: 6
Total: 6.5 / 10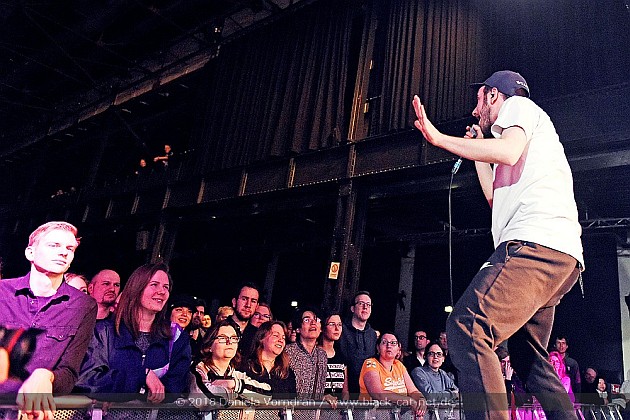 Franz Ferdinand

One of the most successful Scottish bands in history! They had their career-peak with their self-titled debut album in 2004, but continuously released albums throughout the years while keeping their trademark danceable indie-rock-style. Their fifth record, 'Always Ascending', hit the stores in February. It's the first output without former guitar player Nick McCarthy who quit the band due to family issues. Julian Corrie (keyboards) and Dino Bardot (guitar) are the new band members and join Alex Kapranos (vocals), Bob Hardy (bass) and Paul Thompson (drums). franzferdinand.com / facebook.com/officialfranzferdinand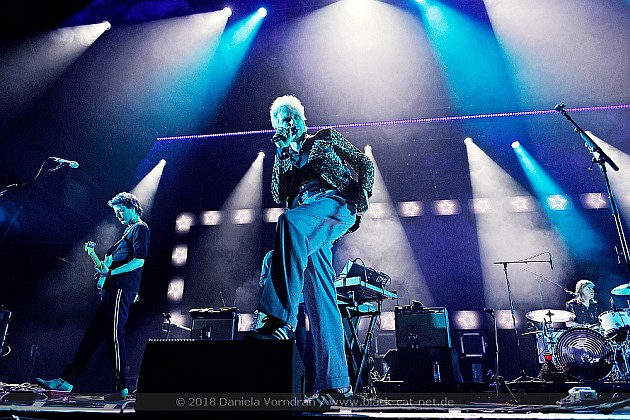 Music & Performance

When
FRANZ FERDINAND
started their set at 9 pm, at least approx. 60 per cent of the Palladium were full. They opened with the title track of the new album and it became clear really quick that their live sound is now even more electronic-driven than on previous tours. Julian Corrie's synths put additional drive to old and new danceable tracks – you could really here a difference. Unfortunately the departure of Nick McCarthy means that older gems like 'Tell Her Tonight' won't be played anymore – but luckily there is a ton of other hits. The setlist was well-balanced and portrayed a good mix of classics and new stuff.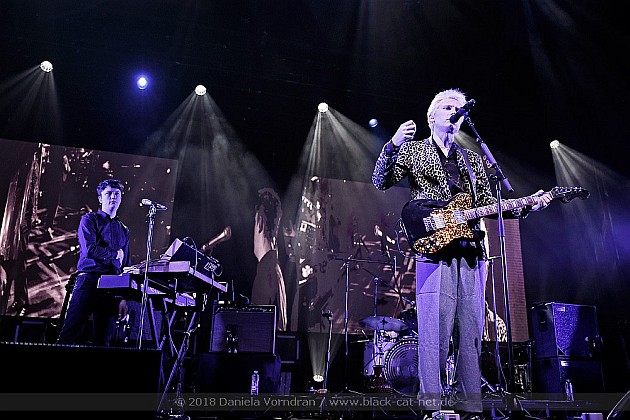 Naturally the audience didn't react too euphoric to fresh and comparatively unknown songs like 'Glimpse Of Love', 'Lois Land' or the beautiful ballad 'The Academy Award', but FRANZ FERDINAND countered every new tune with of those hits everyone can sing along to. 'Take Me Out', 'Michael', 'Ulysses', 'Matinee, 'Do You Want To?', 'Love Illumination'. The fans in the forward part of the venue bounced and danced like it was 2005 again. At the end, during 'This Fire', the whole Palladium jumped. Great songs, great sound, great atmosphere and furthermore the now-blonde-dyed singer Alex Kapranos communicated with the fans really well. FRANZ FERDINAND proved that there are still relevant in 2018, something that can't be said about every UK New Wave "Class of 05'" band.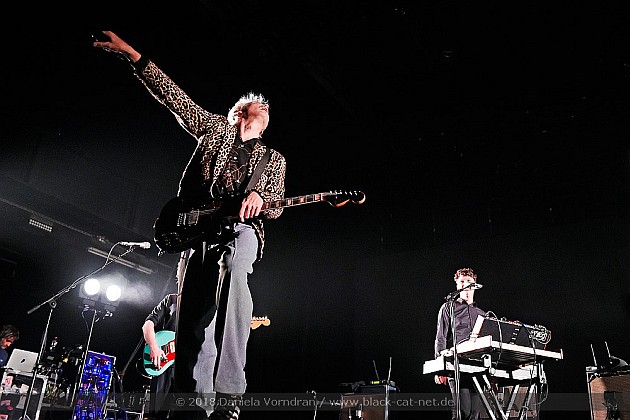 Setlist

01. Always Ascending
02. Walk Away
03. No You Girls
04. Lois Lane
05. Lucid Dreams
06. Matinee
07. Paper Cages
08. Glimpse Of Love
09. Do You Want To?
10. The Academy Award
11. Take Me Out
12. Michael
13. Feel The Love Go
14. Ulysses
---
15. Lazy Boy
16. Love Illumination
17. Huck And Jim
18. This Fire
Rating

Music: 9
Performance: 7
Sound: 9
Light: 9
Total: 8.5 / 10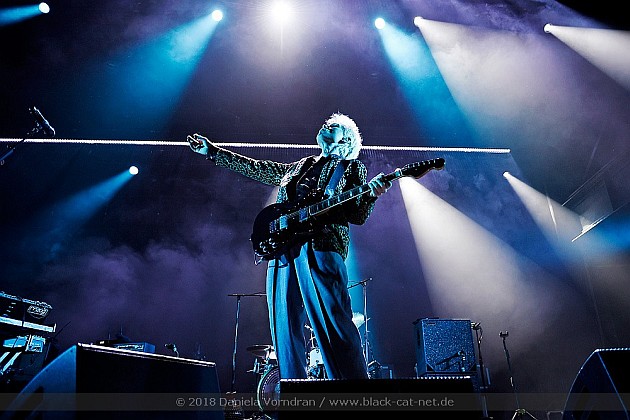 All pictures by Daniela Vorndran (
http://www.vorndranphotography.com
/
http://www.facebook.com/blackcatnet
)
See also (all categories):