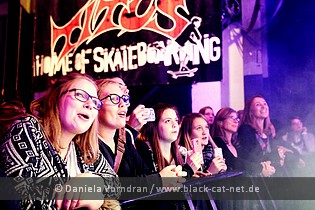 Skater's Palace, Münster, Germany
17th March 2016
Philipp Dittberner & Milwalkie

It's been a while since my last visit to the Skater's Palace in Münster. I remember a nice venue for Rap concerts where I spent some splendid nights in the past. Today, German singer-songwriter PHILIPP DITTBERNER and his band hit the club stage. Although many shows are sold out, the Skater's Palace is not. Still, the venue is crowded and people are waiting in front of the stage. Will PHILIPP DITTBERNER live up to their expectations?
Milwalkie

MILWALKIE opens up the night. Brothers Steve and Matt Morris play independent rock music with their mates Sam Coleman and Benedikt Wahls. The band of four mixes up-tempo guitar pop with alternative rock sounds. The Morris brothers, originally from Scotland, reside in Berlin. Find out more about MILWALKIE on Facebook
https://www.facebook.com/Milwalkie/
, or listen to their music here:
http://milwalkie.bandcamp.com/
.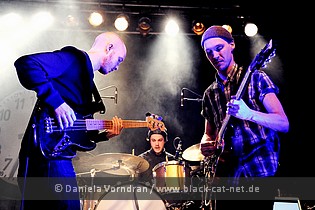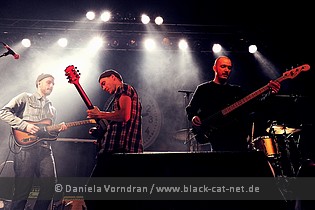 Music & Performance

PHILIPP DITTBERNER himself introduces MILWALKIE who play a set of seven songs. Their music is melodic, easily enjoyable, and clear. MILWALKIE - two guitars, bass, drums, and keyboard at times - don't talk much but concentrate on the music. The audience seems to be entertained if not all too impressed. The songs trickle away during the half-hour show, offering few variations in melody and tempo. The set feels nice though, and I particularly enjoy the fourth song, a beautiful instrumental. By and large, this is a nice warm-up for the main act, even if I am not completely convinced.
Rating

Music: 6
Performance: 7
Sound: 8
Light: 7
Total: 7 / 10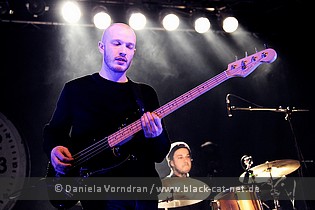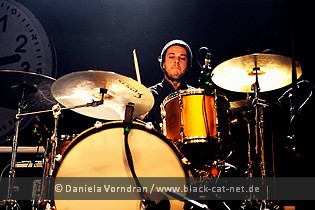 Philipp Dittberner & Band
PHILIPP DITTBERNER is a 25-year-old singer-songwriter from Berlin. He gets his first guitar when he is twelve years old. Since then, the physiotherapist has been playing and writing music. In 2012, he starts putting out songs on Soundcloud. Only two years later, he records his hit single 'Wolke 4' with Marvin Webb from Hanover. Its overall success is followed by the release of PHILIPP DITTBERNER's debut album '2:33'. Check out his website
http://philippdittberner.de/
, and visit his Facebook profile
https://www.facebook.com/philippdittbernermusik/
for more information on him, his music, and upcoming shows.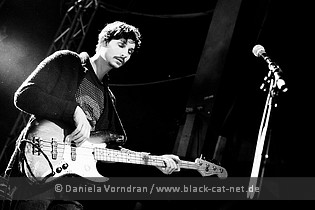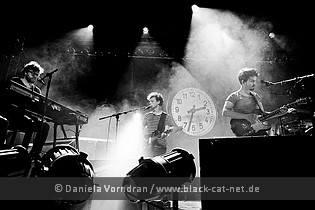 Music & Performance

What makes a show great? A passionate PHILIPP DITTBERNER! And passionate he is. The show starts with a ticking clock, followed by the album opener 'Vorhang auf' ('Curtain Up'). PHILIPP DITTBERNER sings with a lush, soft voice. The audience, mainly consisting of young women in their early twenties and couples, follows every word and movement on stage. The singer plays an acoustic guitar, and is supported by his band, adding another guitar, bass, drums and keyboard. After the rather quiet opening, Philipp and his band capture the audience with the single 'Das ist dein Leben' ('This is Your Life'). People are singing along loudly, knowing the words by heart, obviously having a great time. So is PHILIPP DITTBERNER and band who bathe in the audience's joy and appreciation, and the furious applause after the first songs. All the time, Philipp interacts with the audience, being nice and funny, imitating accents. They love him for it, and he gives the love back.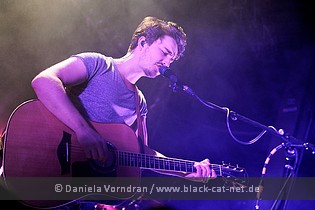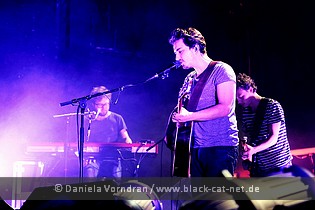 Enthusiasm erupts when the band starts playing the well-known 'Wolke 4' ('Cloud No. 4'), and the crowd rewards the musicians with thunderous applause. The temperature rises constantly. PHILIPP DITTBERNER delivers a dynamic cover of German rapper CASPER's 'So perfekt' - which pretty much describes the atmosphere in the venue. When Philipp switches to a Telecaster, twanging the hell out of it, everyone moves their feet. Rock ballads are followed by up-tempo tracks with a groove no one can resist. It is the soundtrack of walking home at night, maybe around 2:33 in the morning, consumed by thoughts and feelings. PHILIPP DITTBERNER and band play a moving set of fourteen songs. After the last note: a storm of applause. The band comes back on stage for the encore, another two songs. I am extremely satisfied with the show, the music, and still moved by the words when I finally leave. I can't speak for the audience's expectations, but PHILIPP DITTBERNER absolutely exceeded mine.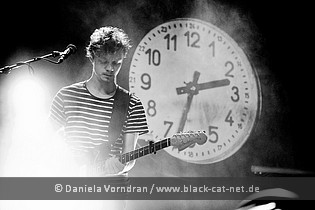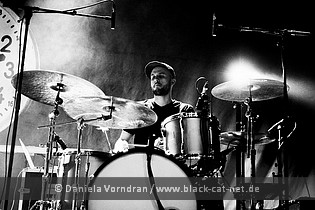 Setlist

01. Vorhang auf
02. Das ist dein Leben
03. 2:33
04. Tretboot
05. Ich dich auch
06. Neben dir
07. Wolke 4
08. So perfekt (Casper)
09. Verlaufen
10. Mein Ritual
11. Bevor du gehst
12. Rausch
13. Blinder Passagier
14. Verlierer mit Stil
---
15. Berlin
16. In deiner kleinen Welt
Rating

Music: 9
Performance: 8
Sound: 8
Light: 7
Total: 8 / 10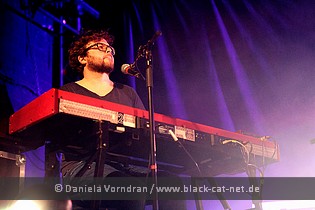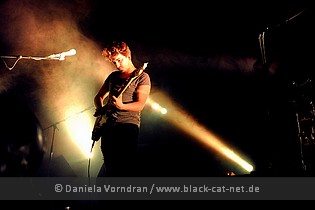 All pictures by Daniela Vorndran (
http://www.vorndranphotography.com
/
http://www.facebook.com/blackcatnet
)