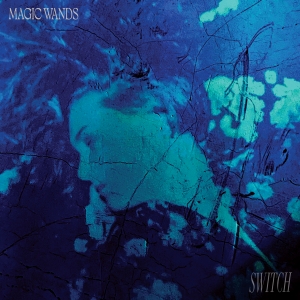 Artist: Magic Wands
Title: Switch
Genre: Alternative / Dream Pop / Goth / Noise Rock / Shoegaze
Release Date: 12th May 2023
Label: Metropolis Records
Album Review

MAGIC WANDS came up on my radar a few years back during the plague times when I reviewed their album 'Illuminate' which was released before Christmas 2020. Previously from Nashville but now Los Angeles based Dexy and Chris Valentine had been creating sounds together since 2011. To briefly recap, the sounds of the 1980s were the fuel that fired up their creativity and planted the seeds to a nascent MAGIC WANDS sound. It has been evolving since, sanded and buffed and here we are in 2023 with new album 'Switch'.
The 'Prelude' is very fluid and echoey. The sustained string tone creates a ghostly depth that sounds like whale song. This trails off after about a minute into 'Joy' retains a watery feel to it with a lolling tempo, drones and keyboards drips. I'm floating face up on still waters with the blackest depth under me. And then we have 'Switch' which is the title track. The tempo is sped up by an authoritative bass sound. Still lolling but harder. This is not too dissimilar to the Iceland soundscapes of KAELAN MIKLA. It's smoky and low. The bass on 'Daylight' is almost elongated, dancing from one note to the other with an emphatic swish. More drones and more blackness broken by a voice that floats through like seaweed on a staved current.
'Falling Trees' is a bit heavier on the atmosphere. The vocal is silky slick. and the pace ramps up as the track progresses. "What we get for our love" is the lyric. Who remembers ALL ABOUT EVE's 'Ultraviolet' album? I love the shimmer in the background, it's like a pleasant spasm that dances with glass eyed reveries. 'Starbreeze' is throaty and full in the bass department with a brassy background. I like this track. I can't fully make out what the lyric is, I have to strain to hear it. But it does not matter because it sounds good. None of these tracks are displeasing to hear. They just blend seamlessly into one another like coloured powders thrown onto canvas.
'Whispers', it's like you can hear the synapses in your head firing like an internal firework display. Buttery Psycho Cocteau Candy? 'Dream 92' is up down up down, up down, the bass goes. Robert Smith entered my head as the bass went up down up down. Feet dip in water and the sun reflects off of black sunglasses. The bass pushes then pulls, push pull push pull, like oars. It's a rare occasion where the bass also has three notes in it. Still can't make out the lyrics, must be my ears?
It's at the point of 'Sea Glass' that I'm wandering off. Is it boredom or ear fatigue? Either way I pull myself back in after a brief break and finish listening to the track. I'm not as enamoured with this one as I have been with the rest but hey, what's an album with a dud? Not long now until the end, two more tracks to go. 'Further Away' sounds like a spaced out L7. The bass is the constant, never changing but filigrees and embellishments and trinkets jump in and jump out filling space before emptying. What sounds like an organ jumps in at the end. 'Candle Sea' ends the album. Again, the bass is jumping between two notes metronomically. Drones and short phrases do their merry dance creating a not displeasing soundscape where I couldn't care what the words are about, I just let myself get swept up by it all and just float "downstream".
And then it's all over. Not bad that, not bad at all. To quote a friend: "Like this, like this very much!" Just 39 minutes of somnambulistic, hypnotic and watery atmosphere using guitars, simple bass, drones and keyboards that makes a pleasant impression on the brain whilst helping me forget about everything else. Most of the bass lines were two note affairs that helped with the hypnotic feel. Apart from 'Sea Glass', weirdly a track named after a large body of salty water that was a recurring theme throughout my review, this was the only track that "banana skinned" the experience… But sometimes you get a bowl of custard with a hair in it!
Tracklist

01. Prelude
02. Joy
03. Switch
04. Daylight
05. Falling Trees
06. Starbreeze
07. Time
08. Whispers
09. Dream 92
10. Sea Glass
11. Further Away
12. Candle Sea
Line-up

Chris Valentine - Bass Guitar, Keyboards, Electronic Drums
Dexy Valentine - Vocals, Guitar, Keyboard, Percussion
Pablo Amador - Drums
Website

https://www.magicwandsband.com/
Cover Picture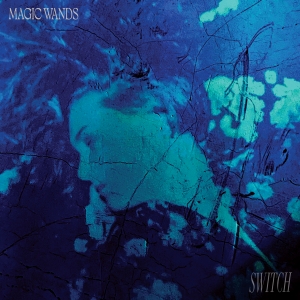 Rating

Music: 7.5
Sound: 7.5
Total: 7.5 / 10
See also (all categories):