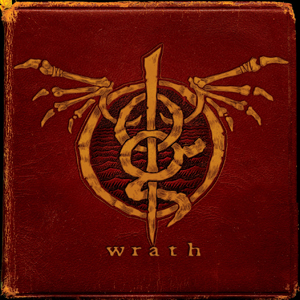 Title: Wrath
Artist: Lamb of God
Genre: Heavy Metal
Release Date: 20th February 2009
Label: Roadrunner Records
Album Review


The band which is highly successful now under the LAMB OF GOD moniker was originally known as BURN THE PRIEST but decided to change their name shortly after the release of a self-titled debut album in 1998. 'New American Gospel' (2002) was their first release as LAMB OF GOD. The band successfully toured for two years before releasing their third studio album 'As The Palace Burns' in 2003 which was labelled as being "Unlike many of their overreaching, Slipknot-influenced contemporaries…" By now they're amongst the elite of the Metal scene and now their fifth assault 'Wrath' is close to its release.
If you think now that LAMB OF GOD would start their new album 'Wrath' with a thrashing hellfire then you're completely on the wrong path. An overly melodic intro named 'The Passing' welcomes us before they're getting started with the first proper track 'In Your Words': which is like a rocking steamroller ride. It drops a bit of tempo just to give you the full kick in your ass a few seconds later. Randy Blythe is screaming out his rage just as if he wanted to kill somebody with it. The song expands to a monumental scale in its latter half with guitar riffs layered over and intermixed with each other. 'Contractor' in most parts can be compared to a jackhammer. It has this brutal thrashing beat to make you fucking beg for mercy just to hold on for a second to provide you with an elaborative rhythm sequence or a grinding down-tempo section. The deep bass drones under the driving beat of 'Black Messiah' put you in a state of unease but it's not only the bass that's disquieting, the whole track's bleeding an abyssal darkness of sorts. Creepy!
Not that 'Broken Hands' would be a bright pop song or anything but doesn't last as heavy on the soul as the previous one did. The arrangement shifts, it's in a constant state of flux so to speak. The one thing they all have n common is that they're releasing an overdose of power and aggression. The fury within Randy's vocals is beyond all boundaries. It's amazing and at the same time terrifying how he's doing that and I start wondering from which pool he's drawing all this hate that manifests in his voice. A sift wind breeze and the distant murmuring of the waves crashing on the shores. A ballad? Far off! Even if it does seem like it when the calm stream of acoustic guitar floats throughout this sonic picture. But listen carefully because a subtle undercurrent of dim darkness floats within these notes and then the martial outburst of guitars and drums kicking in sweeps all romanticism away.
After enjoying this album it was pretty much clear that the title of this album 'Wrath' is more than apt and in no way bold. It's interwoven with the fabric of each and every song on the album and reflected in the vocals as well. LAMB OF GOD fans will pick up a copy anyway and won't be disappointed but even if you haven't heard anything of this sestet up until now and you have a soft spot for some real hard stuff, be sure to check this one out.
Tracklist

01. The Passing - 1:58
02. In Your Words - 5:24
03. Set To Fail - 3:46
04. Contractor - 3:22
05. Fake Messiah - 4:34
06. Grace - 3:55
07. Broken Hands - 3:53
08. Dead Seeds - 3:41
09. Everything To Nothing - 3:
10. Choke Sermon - 3:20
11. Reclamation - 7:07
Line-up

Randy Blythe - Vocals
Mark Morton - Guitar
Will Adler - Guitar
John Campbell - Bass
Chris Adler - Drums
Website

http://www.lamb-of-god.com/
/
http://www.myspace.com/lambofgod
Cover Picture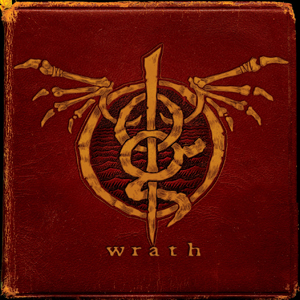 Rating

Music: 7
Sound: 8
Extras: -
Total: 7.5 / 10

{jos_sb_discuss:19}

See also (all categories):