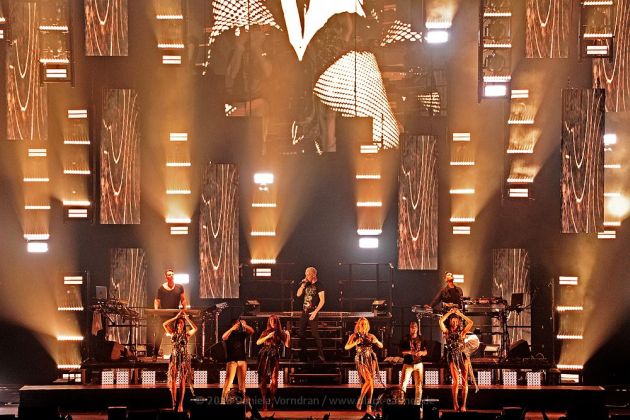 Westfalenhalle, Dortmund, Germany
6th December 2018
Scooter - "100% Scooter - 25 Years Wild & Wicked" - Support: Jerome

Huge stage constructions, dozens of flickering LED surfaces, nine sold-out arenas - SCOOTER rocked on their anniversary tour "100% Scooter - 25 Years Wild & Wicked" across the metropolises of Germany, Austria and Switzerland. Due to high demand, SCOOTER returned for their one-year jubilee tour in late autumn 2018, playing also in Dortmund's Westfalenhalle.
Jerome
JEROME - DJ, producer and entertainer with international roots - is not a blank sheet in the dance scene. After a decade of DJ performance and countless projects, he is now making a big leap! As a long-time resident in Hamburg's hip club H1 as well as a DJ and entertainer of his own radio shows at RADIO ENERGY and RADIO HAMBURG, he has long been known beyond the borders of Hamburg through support slots for greats like DAVID GUETTA, ATB, ARMIN VAN BUREN, FEDDE LE GRAND or MARK KNIGHT. His media presence in the TV format "X FACTOR" (VOX) also raised his profile to a new level. In 2012, jury member H.P. BAXXTER (SCOOTER) put the Hamburger in his production team.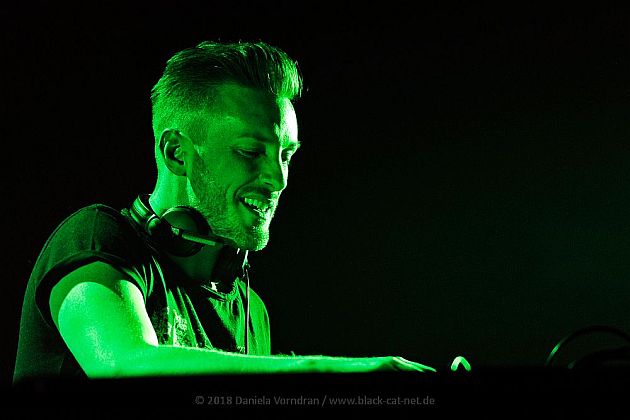 As a highlight, he produced the official anthem for Germany's largest electronic festival, "Nature One" from 2011 to 2013, which he opened in 2013 with his anthem at the mainstage. http://www.jerome.dj / https://www.facebook.com/artistjerome
Music & Performance

JEROME plays a set of Hardstyle classics and Techno versions of current and 90s hits. The audience is already celebrating and the beer is being carried tray by tray into the hall. At the end of the set, the first drunks are removed from the hall and some things, such as a cell phone, have been broken too. Since this is my first live contact with this clientele, I don't want to judge such behaviour… maybe it is their way to celebrate…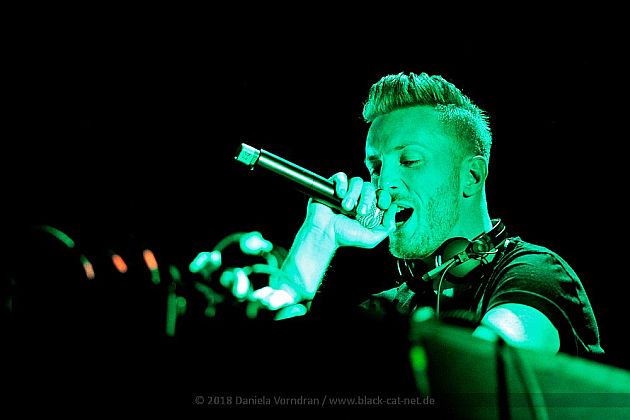 Scooter

H.P Baxxter, Michael Simon and Phil Speiser from Hamburg, SCOOTER for short, have been making Techno, Hardstyle and Dance music for 25 years now. In total, SCOOTER can look back on more than 400 weeks (and counting) in the German charts, the equivalent of eight years, more than half of SCOOTER's band history to date. SCOOTER are one of a very few German acts that have shaped the musical landscape at home and abroad for well over a decade, without losing any of their energy or freshness. You either love SCOOTER or you hate them - either way, their style is the antithesis of boring! Over 30 million sales and more than 80 gold and platinum awards all over the globe underline their status. https://www.facebook.com/scooterofficial / http://www.scootertechno.com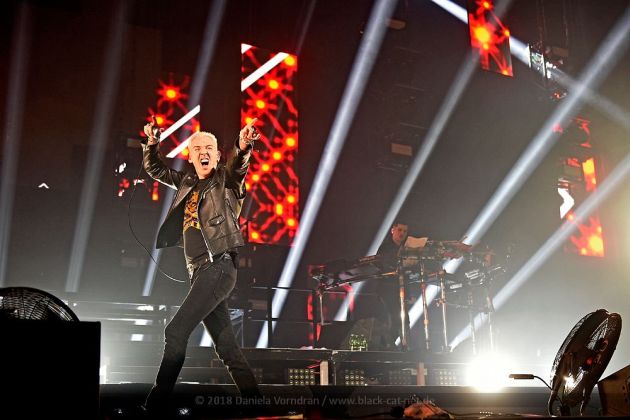 Music & Performance
"25 years Wild & Wicked", that's something not many artists achieve. Of course such a success leaves its mark, but first to the beginning. After a waiting time with more beer and hammering on all they can find, the already intoxicated crowd loudly screams to the DÖBDÖBDÖB grotto in the hall. Then a loud bang without any announcement opens the show. A huge foam fist raises in the air and drives out the middle finger. Then half-naked women and fully clothed gentlemen come on stage and wave flags. This beginning is well described with "unimaginative cheap trash" but perfectly fits to the SCOOTER show. The audience does not care about any clichés or trash, they celebrate and dance. No inhibitions; they just follow the beat and enjoy the light.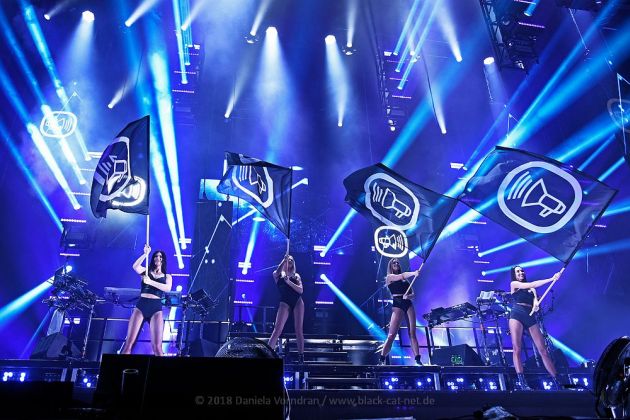 Speaking of light, the light and video show is outstanding. From sparking guitars to flame columns, innumerable video screens to hundreds of lights and flashes, everybody was amazed. From the first to the last song everything was perfectly coordinated and who had a seat and did not want to dance could enjoy a visibly spectacular show. Time passes so fast. A crazy performance! SCOOTER is able to pull the people on their side and even my feet start bobbing back and forth. SCOOTER are really absolute entertainers on stage. Here and there is now a victim of alcohol or someone is pulled out of the crowd, driven out of the hall and supplied with water. I have never seen a higher number of people being carried out or just sitting drunk on the walls. Still, the show was something for all age groups. From the teenager to the old-raver everything was there and everybody had fun.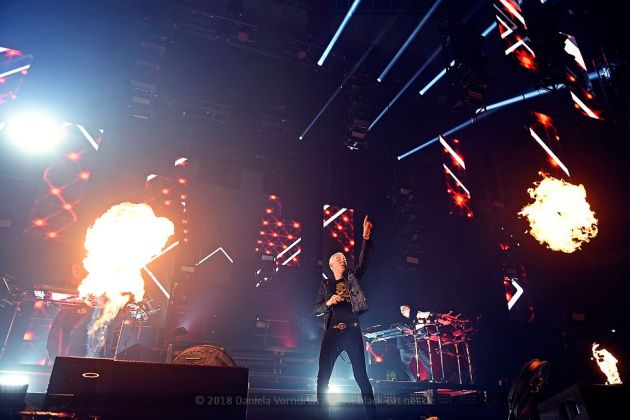 Setlist

01. One (Always Hardcore)
02. Bora! Bora! Bora!
03. Oi!
04. My Gabber
05. Mary Got No Lamb
06. Nessaja (Peter Maffay cover)
07. Stuck On Replay / Bit A Bad Boy
08. Bigroom Blitz
09. Universal Nation / Scarborough Reloaded
10. Weekend!
11. Jigga Jigga!
12. How Much Is the Fish?
13. Can't Stop the Hardcore
14. Frequent Traveller / We Are The Greatest / Kiss Goodnight / Wall Of China (See The Light)
15. Fire
16. Posse (I Need You on the Floor) / The Night
17. Fuck the Millennium / Call Me Mañana
18. Ramp! (The Logical Song)
19. Jump That Rock (Whatever You Want) (Scooter vs. Status Quo cover)
20. J'adore Hardcore / Jumping All Over the World
---
21. Maria (I Like It Loud)
22. Endless Summer / Hyper Hyper / Move Your Ass!
Rating

Music: 7
Performance: 8
Sound: 8
Light: 10
Total: 8.3 / 10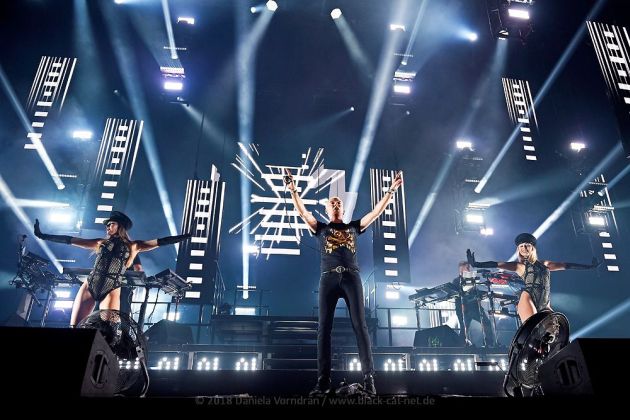 All pictures by Daniela Vorndran (
http://www.vorndranphotography.com
/
http://www.facebook.com/blackcatnet
)
See also (all categories):