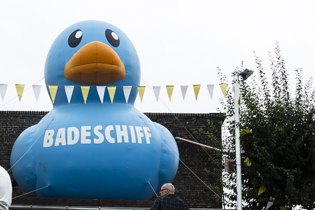 Arena, Berlin, Germany
20th August 2016
Straend Festival

No strænd without water. One summer day on the sea. For music lover and rain hater. For surfer and bathing mermaids. This is strænd. This summer, the second strænd festival took place at the arena Berlin which is a club location and beach bar with a wonderful view to the cityscape directly on the Spree. Around 1000 m² finest sand between Glashaus and Badeschiff. The festival combines club, music, bar, cinema, art gallery and a food and longboard-surf market. The main thought of this event is not just commerce. Its more about building a community where you can meet other surfer, traveller, creatives, artists or free thinker. The good feeling is the most important thing about this event.
It's also about thinking about nature in a critical way. How can you travel and doing something for the nature at the same time? That's why artist Angelo Schmidt showed his exhibition at the strænd. He collects old plastic trash from beaches and shows what our daily living is doing with our nature. The festival itself is using printed banners only from environmentally friendly materials. The outdoor and indoor cinema showed the latest movie from directors Andreas Jaritz and Mario Hainzl. They also produced the famous surfer movie "the young, the old and the sea". The audience was able to interact with the director on stage.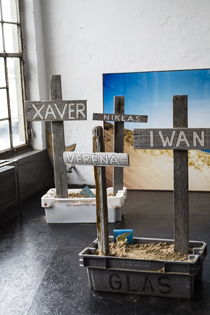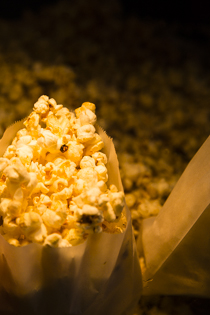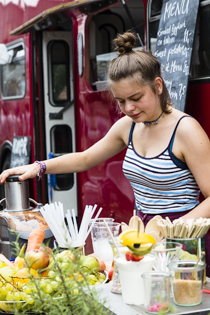 The doors opened 2:00pm and closed very late. First band on the beach stage was HEARTBEAST. Followed by PANORAMA JAZZ BAND, HEIN COOPER, BETTY THE SHARK, THE GRAVELTONES, CHASING ZERO, TOM CURREN UND BAND, DJ FIETE KLATT and FRA DIAVOLO. Highlight was STICKY FINGERS. They performed at the Glashaus because it began to rain. The mood was very nice. Some impressions here:
http://straendfestival.de/artikel/das-straend-festival-2016.html
. Around 1400 people joined the festival this year. Be part of it next year!
All pictures by Nadine Ginzel (www.ginzel-photography.com)