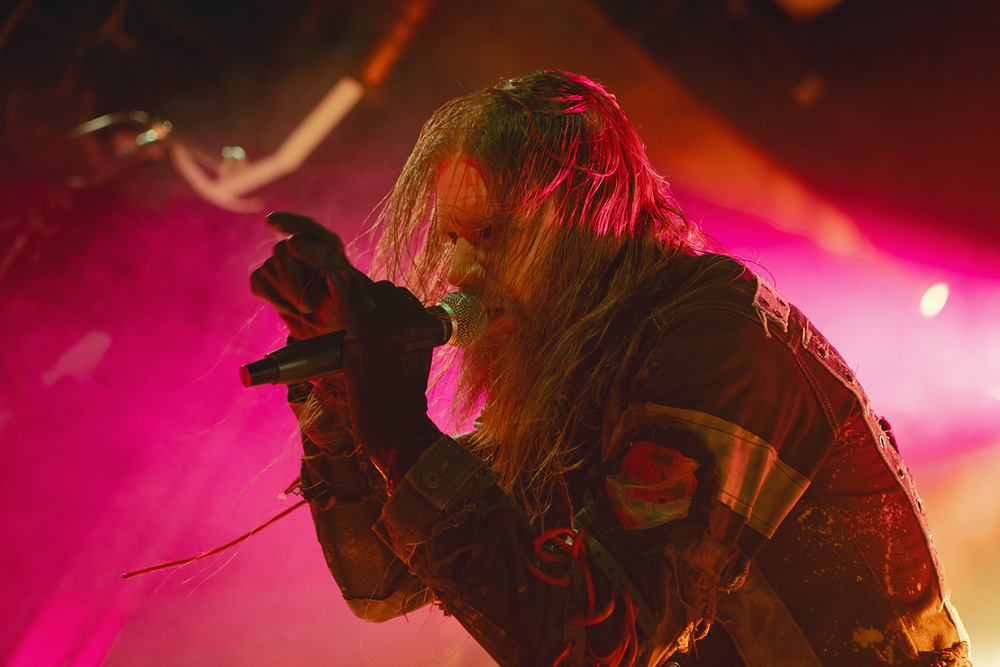 John Dee, Oslo, Norway
20st January 2023
Kampfar, Slegest & Heimland

Seeing KAMPFAR live is always a powerful experience which I had the pleasure to share with the cheerful crowd that visited John Dee club in Oslo on the 20th of January. This evening KAMPFAR shared the stage with SLEGEST and HEIMLAND.
Heimland
HEIMLAND is a young band that released their EP 'Fimbulvinter' in 2121 and will release a full debut album 'Forferdrenes Taarer' in 2023.
Setlist

01. Ved Doedens Vugge
02. Fimbulvinter
03. Fallen Konge
04. Sjellaus
05. Lagt i Ruiner
06. Ættestupet
Slegest
The music of SLEGEST has its roots in 70s/80s Heavy Rock and Black Metal. The band debuted with the record 'Løyndom' in 2013, and since then has kept a steady course with three album releases and tours both at home and abroad. On the day of this gig the band released their new album 'Avstand'. The album was inspired by Nietzsche's 'Birth of Tragedy'.
Setlist

01. Som I Eit Endelikt
02. Evigheit på evigheit
03. Maler lys i mørketid
04. Undergangens tankesmed
05. I Fortida Sitt Lys
06. Innsikt
07. Blodets varme gjennom meg
08. I Slike Stunder
09. Vinterkristus
10. Forløysning og rus
11. Løgna Sin Fiende
12. Ho Som Haustar Aleine
13. Wolf
Kampfar
KAMPFAR is one of the original Norwegian Black Metal bands, true veterans of the genre with a career that spans close to 30 years. With their ninth album 'Til Klover's Takt', which was released in 2022, the band draws inspiration from its own past, where music meets nature in a way that has always been KAMPFAR's foundation. The album is the culmination of the musicians' lifelong experience in song writing and collaboration, combined with the ambition to always make the next piece the best.
Setlist

01. Our Hounds, Our Legion
02. Ophidian
03. Swarm Norvegicus
04. Urkraft
05. Dødens aperitif
06. Mylder
07. Ravenheart
08. Tornekratt
09. Det Sorte
All pictures by Polina Kulikovskikh
See also (all categories):