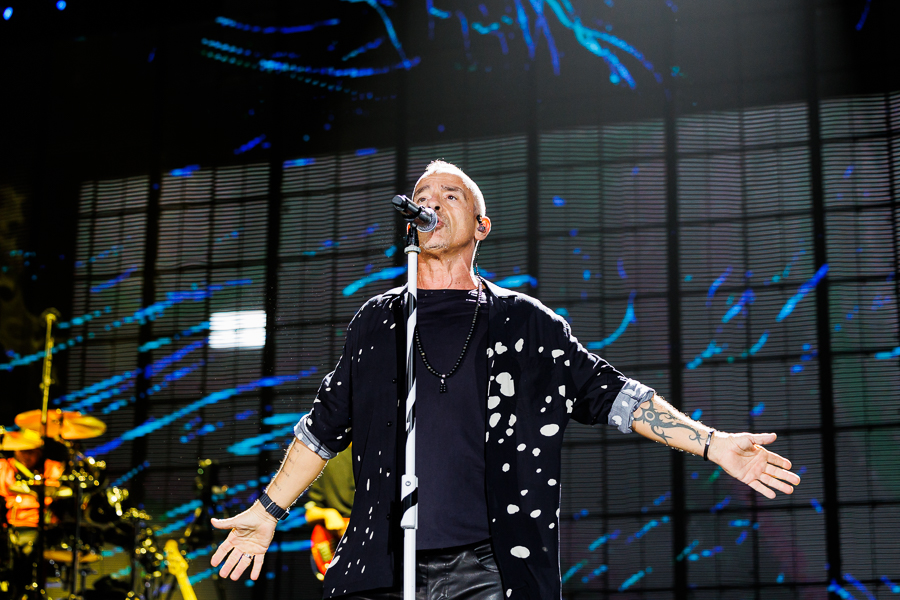 Rudolf Weber Arena, Oberhausen, Germany
25th February 2023
Eros Ramazzotti - "Battito Infinito World Tour"

Four years after his last studio album, EROS RAMAZZOTTI announced in early summer 2022 that he would be releasing new music and of course going on a big world tour with it. Fans around the world celebrated his comeback and could look forward to the announcement of five arena shows as part of his "Battito Infinito World Tour", which is taking place in February/March and May 2023. That's not all: the singer has confirmed that he will be playing more shows in Germany in July. The Italian's worldwide tour will be supplemented by six dates as part of various open-air events next summer.
His new album 'Battito Infinito' was released on September 16, 2022 by Capitol Records Italy, and already the first single release 'Ama' has shown why the record-breaking singer/songwriter has been one of the most popular Italian artists for over 35 years. The follow-up song 'Sono', a duet with the Spanish superstar Alejandro Sanz, fits perfectly into the hits of the native Roman and only increases the anticipation of the live adventure. Anyone who has experienced EROS RAMAZZOTTI on stage knows that he is not only able to convince on his albums, but especially live. The all-rounder, who, in addition to an unmistakable voice, has outstanding entertainer qualities and masters various instruments, manages to captivate and carry away the audience in a playful way thanks to his incredible presence and a lot of charm.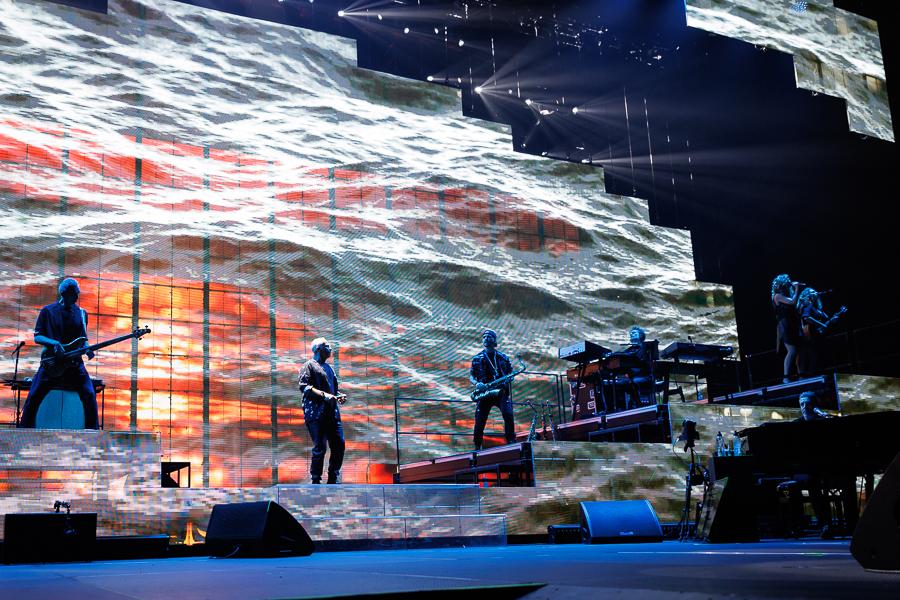 The concert in Oberhausen was seated and the arena was with 8,000 attendees nearly sold-out. There were only a few single seats left. The audience was very mixed – from young to old, men and women, including many fans from Italy. When the concert was going to start at 20:00, you could hear an announcement through the speakers that Eros would only enter the stage when anyone took his seat. Finally, when anyone sat down, the show begun. Eros really lives his music, that was obvious, he even played air guitar. He is truly a thoroughbred musician. Please enjoy our pictures of the show.
All pictures by André Wilms