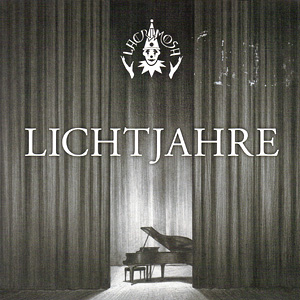 LACRIMOSA is one of the best known European Gothic bands and shapes the Gothic scene for more than 15 years now. The music of LACRIMOSA is emotional, melancholy and orchestral, interfused with classical elements. Over the years LACRIMOSA released nine studio albums and one live double album. LACRIMOSA are Tilo Wolff (vocals) and Anne Nurmi (keyboard, vocals).
http://www.lacrimosa.com/
/
http://www.myspace.com/lacrimosaofficial

On 29th June 2007 'Lichtjahre' (light years)will be released, the new live release of LACRIMOSA. The release will be available as double CD or as double DVD and contains a documentation of the last world tour "Lichtgestalt Tour" in 2005/2006. During this tour, the band had toured for about 1.5 years trough four continents and the release contains records of several shows in twelve countries.


The film will reawaken the most beautiful, extreme and emotional moments of this mammoth tour-project in powerful, evocative images and, with live on-stage performances from recent hits like 'Letzte Ausfahrt: Leben', 'The party is over' and 'Lichtgestalt', as well as stage versions of such mature classics as 'Ich bin der brennende Komet', 'Der Morgen danach' and 'Stolzes Herz'. This DVD includes a cross-section of many years of musical creativity. Nevertheless, 'Lichtjahre' is not restricted solely to clips of live stage shows that have been extravagantly produced with lots of cameras and cranes, but also reveals insights into what goes on behind the scenes of LACRIMOSA concerts that have never been seen before. They begin in the rehearsal room, during the preparations for this long tour, include coach journeys and flights to foreign cities and cultures, interviews with members of the audience, for example during a press conference in Hong Kong and on the Red Square in Moscow, until the final moments in the backstage area before the bands enters the stage, as well as this DVD shows a private view from the after-show-parties back in their hotel room!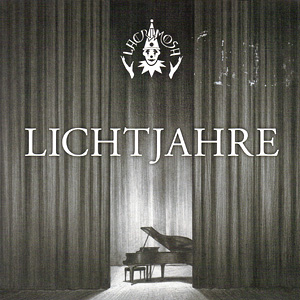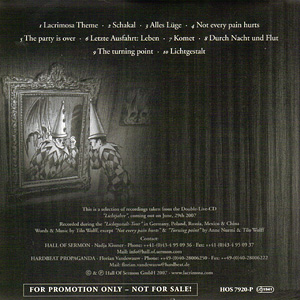 The Audio CD consists of 2 CDs - the first CD contains an audio recording of the same tracks as the concert film at the DVD and the second CD contains additional audio recordings of the tour. The present promotion CD we've received contains live records of 'Lacrimosa Theme' (tour intro), 'Schakal', 'Alles Lüge', 'Not every pain hurts', 'The party is over', 'Letzte Ausfahrt Leben', 'Komet', 'Durch Nacht und Flut', 'The turning point' and 'Lichtgestalt'. The complete track list of the upcoming CD-release unfortunately is not available at this time. On 25th May 2007 during the German Wave Gothic Meeting in Leipzig, a preview of the film will take place which will be recorded too and will be attached to the DVD as a finish.
A trailer for the DVD is available on the homepage of LACRIMOSA:
http://www.lacrimosa.ch/vids/lichtjahre_trailer_de.mpg
(German subtitle)
http://www.lacrimosa.ch/vids/lichtjahre_trailer_en.mpg
(English subtitle)