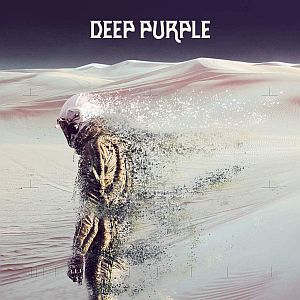 DEEP PURPLE postponed the release of their upcoming album 'Whoosh!' from June 12 to August 7, 2020. Ian Gillan explains: "Every action has the same and opposite reaction... well, in this case not really; more cause and effect, the latter mostly being larger than the first. Distribution lines (the physical sales of CDs, vinyl, cassettes etc.) and retailers are closed until The Dreaded Lurgy (http://gillan.com/friends70.html) gets an upset stomach.
And so, because so many of us still love to hold a new record in our hands, and following the advice of our great label, we decided to release 'Whoosh!' postponed to August. During my quarantine, I listen to a lot of music and I guess this is true of many of us during this frightening shock to our lives. We also know that music will play a big role in our celebrations when we step back into the light, don't we? But health comes first, so I have to look forward to 'Whoosh!' to share with you, put it back in the box for a little while. Stay healthy and follow the light... ig"
'Whoosh!' is the successor to the worldwide chart successes 'inFinite' (2017) and 'NOW What ?!' (2013). For 'Whoosh!', DEEP PURPLE join forces with producer Bob Ezrin for the third time. Together they wrote and recorded the new songs in Nashville and created the most versatile work of their collaboration to date. DEEP PURPLE cannot be limited in their work, stretch in all directions and let their creativity run wild.
'Putting the Deep back into Purple' quickly became an unofficial motto in the studio. Already with the first songs it was clear: DEEP PURPLE and Bob Ezrin were on the way to create a new album that transcends the boundaries of time, while addressing all generations with their displeasure with the current situation in the world. "'Whoosh!' is an onomatopoetic word that, when viewed through one end of a radio telescope, describes the transient nature of humanity on Earth, and from the other end, from a closer perspective, illustrates the career of Deep Purple." -ig
'Whoosh!' is released as a limited CD + DVD media book (incl. 1 hour video 'Roger Glover and Bob Ezrin in Conversation' and the first release of the band's full performance at Hellfest 2017), 2LP + DVD edition, limited box set and as a digital version on August 7, 2020 via earMUSIC. The box set contains the 2LP gatefold, the CD+DVD media book, three 10" vinyl records with so far unreleased records of DEEP PURPLE's performance in Rio in 2017 'The inFinite Live Recordings, Vol. 2', an exclusive DEEP PURPLE collector's t-shirt as well as three art prints.
Pre-order the album here: https://deeppurple.lnk.to/WhooshPR
All information at www.deep-purple.com.
Source: Press Release