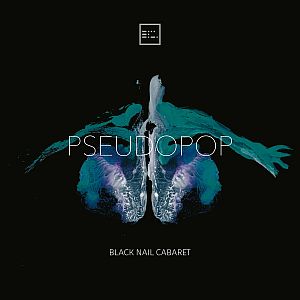 Moritzbastei, Leipzig, Germany
20th April 2019
Black Nail Cabaret - Exclusive German Release Concert - plus support and after show party

Black Nail Cabaret's 4th studio album, 'Pseudopop' will be released on 20 November 2018 via Dichronaut Records. Following the release, there will be a special event on 20 April 2019 in Leipzig. It is a German-exclusive concert with extra musicians and dancers. Tickets will be 15 euros pre-sale. Check out all info soon via https://www.moritzbastei.de/.
ABOUT BLACK NAIL CABARET
"BNC is representing a fine balance between vintage and modern, building a bridge from new wave to contemporary pop." Black Nail Cabaret is a Hungarian dark pop duo. Formed in 2008, the group consists of Emese Arvai-Illes (vocals) and Krisztian Arvai (keyboards). The band has been playing shows across Europe since their stage debut in 2010. Their 3rd album Dichromat had been released by German label Basic Unit Productions. Black Nail Cabaret has since established their own record label Dichronaut Records with fellow Hungarian synth noir band Ultranoire. www.blacknailcabaret.com / www.facebook.com/bncband
Check out the first single from the album, "Bête Noire
ABOUT PSEUDOPOP
"Pseudopop" is a turning point for Black Nail Cabaret. We have crawled out of a box we were so attached to, but we are heading towards a goal that we always wanted to achieve. We don't want this record to be labelled, because genre labels are equivocal and arbitrary at best. We believe that pop music can be meaningful and avant-garde, and that alternative music can reach a wider audience and not just a group of people. Nowadays some genres overlap each other, giving a chance for something new to be born - and we think this is exciting as there is so much to learn! "Pseudopop" is a summary of all the music that had a huge impact on our lives. We couldn't exactly tell which melody or sound comes from which influence. We just emptied our brains, dropped the genres and let it loose. It is a nice hybrid of the chaos inside both of us and we like to think that it's avant-garde contemporary pop with dark alternative roots.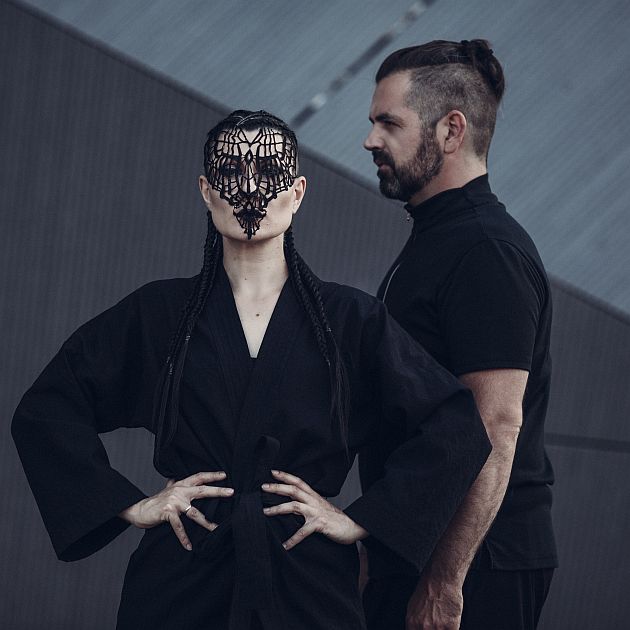 THE ARTWORK
Many Rorschach designs were created by Emese with tempera and acrylic paint, some randomly and some based on song titles and meanings, out of which they chose the best ones for the album's cover. The final design was created by Josef Stapel.
RHYTHM X - THE VIDEO
The video has been created by Zoran Varga, who previously worked with BNC as a photographer. The song was primarily created as a "dancer" song, for movements to express the core meaning of it. This was brought to life with Peter Copek dancer/ choreographer's help who delivered his interpretation of the lyrics through his improvisations. The song is also an homage to the art of Marina Abramović, particularly to her Rhythm 0 performance from 1974, where she was the object and the audience was invited to do whatever they wanted to her, with the 72 object in the room, putting her own life at risk. Marina's oeuvre inspired Emese to dare to "undress": to show her inner self with all its weaknesses and imperfections throughout the songs.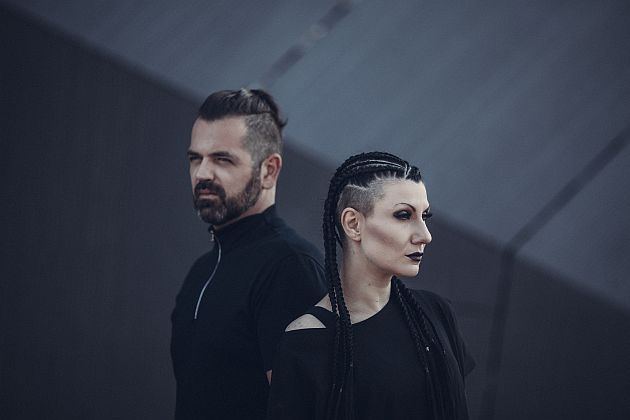 OTHERS ABOUT PSEUDOPOP
Mariusz Bari aka Planetdamage, writer, journalist, songwriter and composer:

"Pseudopop" is undoubtedly a strong level-up in the oeuvre of Black Nail Cabaret. The whole album comprises the feeling of a fast night drive by a lake in your favourite futuristic cabrio - the colors are black, blue and white and every single track crystallizes some sort of movement through space - sometimes cruising, sometimes hurling, always with a determined endpoint. If this is Goth, this is the kind of microscopic hyperdrive that Björk puts through her audience when diving into the unforeseen promises of nature, if this is pop, it's Blade Runner marketside pop for introverts in luxury containers. Touches of slight dissonance are complemented with an amazing sound design that always reflect a sense of space you are bound to cross. This is more of a narrative album than a solid collection of floor-fillers but if you ever felt "Where am I and where do I go from here", you need to listen to this at least once. BNC has always been on a journey to perfect itself and this latest album is the perfect proof that they have not lost neither touch, nor control. 10/10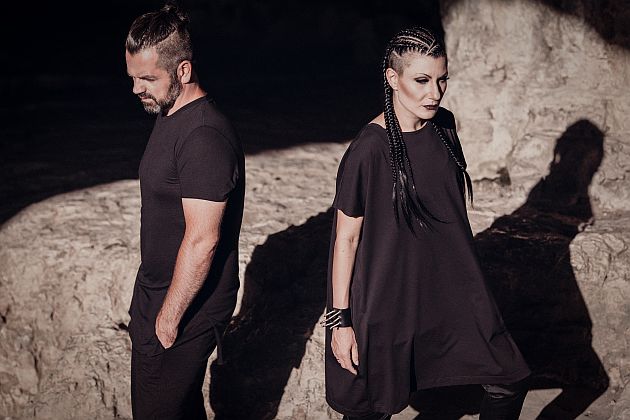 Jacint Legendy, poet, visual artist, performer:

Pseudopop is the 4th studio album of Black Nail Cabaret and a turning point for the band. After releasing their highly-respected previous LP titled Dichromat, Emke and Krisztián toured all over Europe, gave many concerts in the most glorious towns of the continent, but in spite of their success they decided not to merely the well-tried samples of the synth noir genre, so, like the revolutionary artists of the avantgarde movement, BNC chose to have an absolutely new concept. Not throwing away every darkwave or new wave element, the band started to cut human voices and industrial sounds according to a radical, experimental method. Perhaps another duo, Hans Arp and Sophie Taeuber did something similar with pictures at the dawn of the dadaist era, although Emke and Krisztián stuck their soundcuts into a more harmonic or melodic collage system. As a result of this method they got an obviously popular, but, on the other hand, a really avantgarde, contemporary music album. After the so-called synth noir Black Nail Cabaret created a new genre again. Pseudopop can open an exciting perspective in the life of the duo and, certainly, for the future of the band.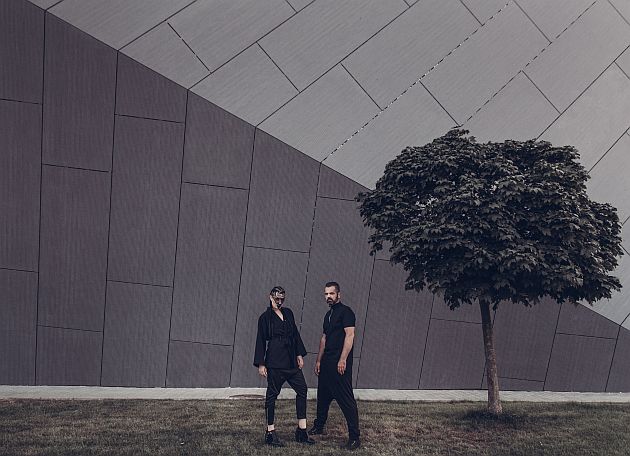 Pictures by Zoran Varga