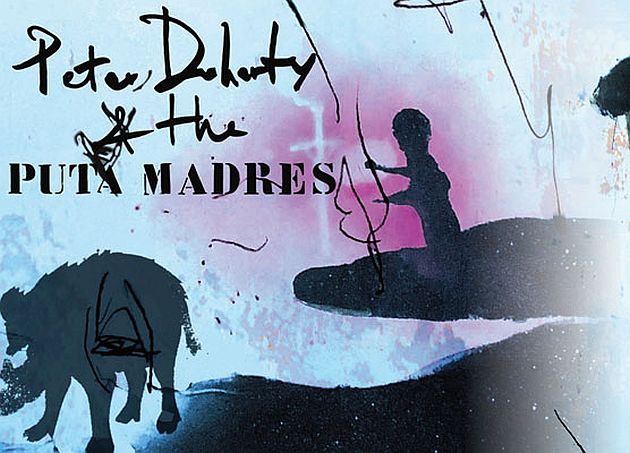 Die Kantine, Cologne, Germany
17th May 2019
Peter Doherty & The Puta Madres - European Tour 2019

This man really needs no introduction. The last provocateur of the Rock'n'Roll, Peter Daniell Doherty, will come for three dates to Germany with this new band, THE PUTA MADRES, to perform songs from his new, self-titled album, which will be released end of April.
Doherty was born in 1979 in Hexham, Northumberland, United Kingdom. Because his parents both work for the Royal Army, the family is constantly on the move - this restlessness accompanies Doherty to this day. At the age of 11 he began to play the guitar, initially just to impress a girl, later to write songs. After finishing school, he moves to London with his grandmother and becomes a gravedigger, which gives him the opportunity to write in peace while he spends time around the cemetery. At the end of the 1990s he founds THE LIBERTINES with a school friend of his older sister, Carl Barât.
With their debut album 'Up the Bracket' in 2002, this band became the hottest newcomer on the indie scene. The duo Barât / Doherty is hailed as the new Lennon / McCartney. But again and again there are arguments between the two, Pete leaves the band several times because of his escapades. 2004 follows with the second studio album of THE LIBERTINES and the move to the big concert halls of the continent. Everything looked like it was working out now, but Doherty was thrown out of the band in the same year and dedicated himself to his new project, the BABYSHAMBLES, with which he released three studio albums and toured extensively. The Yellow Press and the Paparazzi are always on his heels. He has an on / off relationship with Kate Moss and constantly oscillates between intoxication and rehab. He is often late for his own shows, stops concerts and interviews early.
At this time, the public firmly believes that Doherty will be the next member of Club 27. But Peter survives the whole trouble and his fans are loyal to him. Since 2004 he has been soloing again and again, releasing his first solo album 'Grace/Wastelands' in 2009 and 'Hamburg Demonstrations' in 2016. Peter Doherty's music is a mirror of his personality - a rough facade and full of corners and edges, but inside is a sensitive soul and a great poet. He is constantly oscillating between deep sadness and childish naivety. In combination with the raw indie sound, this results in an energetic and unique mixture that can only come from Mr. Peter Doherty. He will prove this on his latest record, which he recorded and will perform together with THE PUTA MADRES.
Additional Concert Info

Doors: 19:00
Start: 20:00
Tickets: are available for EUR 44.90 via
EVENTIM
More Info: https://prime-entertainment.de/index.php?id=34&eventid=5657&p=
More on
Peter Doherty