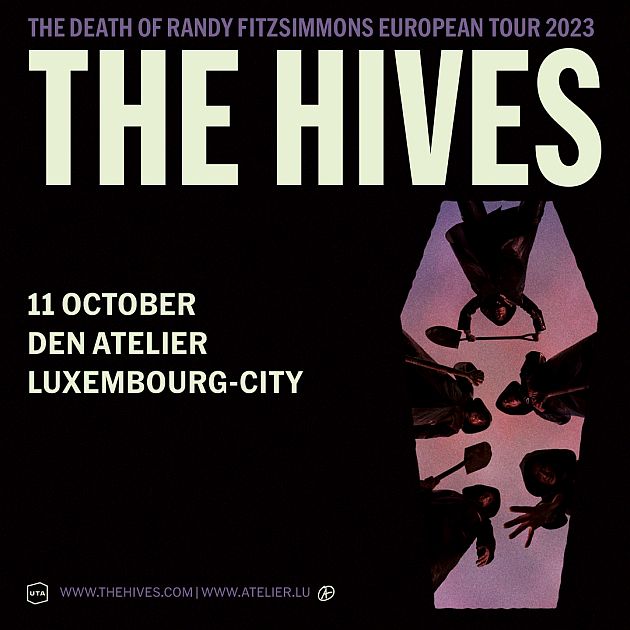 Den Atelier, Luxembourg City, Luxembourg
11nd October 2023
The Hives - "The Death of Randy Fitzsimmons European Tour 2023"

THE HIVES… on a creative hiatus… surely not? Yet, while it has been over ten years since the Swedish band's last album, 2012's 'Lex Hives', anyone fearing they have fallen into the ageing rock cliché of an act touring on past glories can rest easy. Yes, 'The Death Of Randy Fitzsimmons' is the band's first full album in over a decade, but as its macabre title hints, the reason for the band's absence from the studio has been uniquely and suitably THE HIVES.
There was a problem… the increasingly long absence of the band's founder, mentor and songwriter, the limelight-shunning Randy Fitzsimmons. Now, returning for their final act since his mysterious disappearance, the band have delivered a record that is not just worthy of their legacy, but one that adds fresh lustre to THE HIVES. 'The Death Of Randy Fitzsimmons' is a true renaissance.
Additional Concert Info

Doors: 19:00
Start: 20:00
Tickets: SOLD OUT!
Facebook Event:
https://www.facebook.com/events/182276094763943
See also (all categories):