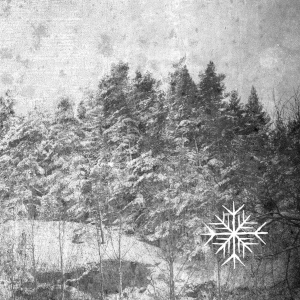 Artist: Nocturnalia
Title: III Winter
Genre: Heavy Rock
Release Date: 8th November 2019
Label: The Sign Records
Review Flash

This really surprising Heavy Rock band called NOCTURNALIA was formed in 2011 and is residing in Linköping, Östergötland in Sweden. The five piece band plays a unique blend of heavy Rock, classic Rock and sometimes even doomy bits. Vocalist Linus is a vocal expert in my book and together with the rhythm section consisting of drummer Dennis and Bass-man Martin this is quite compelling even guitars aside... but! Guitarist Kalle and Linus (a second one according to their Facebook site) top this off giving this musical frame even more soul and style.
I struggle a bit to explain what I hear right now because among all the stuff I like about NOCTURNALIAS music there are bits and pieces that confuse me. 'By Nature' has moments that remind me of THE POLICE and of course STING in other songs I think I listen to a heavy Rock band that leans toward doom. 'Come Alive' sounds like Folk music with great vocals and transitions into heavier aspects which only confuses this writer even more. I really don't know if the final rating will stand the test of time because maybe I see this different after listening to it a few times more...
Conclusion: A very interesting piece of music although a bit stressful to listen to if you cannot free yourself of your expectations.
Rating: 8 / 10