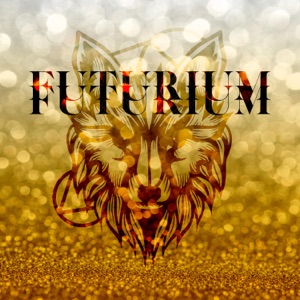 Artist: Böse Fuchs & Sly
Title: Futurium
Genre: Metal / Alternative
Release Date: 31st December 2019
Label: Self-released
Review Flash

It is 22:20 in Duisburg and I try something new for a change. Female fronted Metal or better put: completely female Metal - the band's name is a bit strange BÖSE FUCHS & SLY. Two talented artists (BÖSE FUCHS aka Valeria Ereth and SLY aka Seline Hönig) from Berlin. Here's what the press text has to say: "A new era arises. Brace yourself for the Female-fronted Metal duo from Berlin, Germany. The duo consists of Valeria Ereth, aka BÖSE FUCHS, already well-known from her popular YouTube cover videos of i.e. RAMMSTEIN, EISBRECHER, IN THIS MOMENT, etc. and Seline Hönig, aka SLY, a talented singer and creative mind. Both of them proved their power and efforts in music business already, despite their young age.
'Shoot for the moon. Even if you miss, you'll land among the stars.' - Brian Littrell. - That's exactly what this electrifying duo is aiming for with their all-new concept: no backing-band, only these two girls will mesmerize you with an astounding live sound, every instrument played and performed by themselves. Many looper and lots of equipment will assist them - welcome to the new era of Futuristic Metal!"
Well, musically this ranges from alternative over symphonic parts to growls in the like of ARCH ENEMY. I cannot say very much about this duo as even the website just has the information above. The music is rather hectic and I miss the leitmotif that connects the parts I mentioned above, all in all it is not my cup of tea but I am sure these two ladies have an audience no matter what.
Conclusion: Check them out yourself dear readers, I am too old for this music.
Rating: 6 / 10