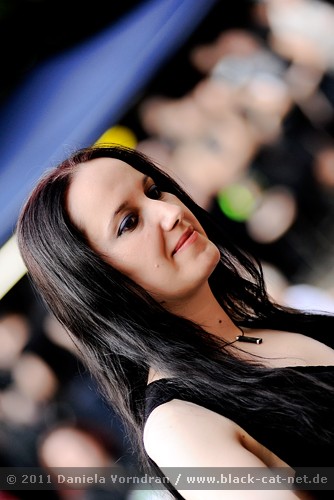 Today, I as owner of this magazine have kind of a personal issue and want to ask you all for a big favour. Here's the story behind… I met Ola, a very kind lady from Poland, several years ago during concerts or festivals. Many people in the scene know her from various events. She was always a kind and happy person. I remember pretty well our stay in a little hotel during NCN festival, where her "knights" were protecting her always. Later, we were joking about those "knights" constantly and I always had a smile on my face because of such nice memories with her. Then, a few years ago, Ola fell ill and someday it was sure that she was suffering from ALS (amyotrophic lateral sclerosis), an incurable neurological disease leading to impairment of function of all the muscles, which will rob her of the life she knew.
So far, Ola cannot move alone, lost speech ability, is prisoner in her own body and needs constant help. However, she is aware of everything and, as long as possible, she wants to decide about herself. And now comes my personal connection. My father died from ALS many years ago and I know what it means to nurse him the whole day for months and years even. So I know pretty well how difficult it must be for her family to take care of her and that it costs a lot of money. I already donated for her and now I want to collect more money for her. First of all, please read her full story at
https://www.siepomaga.pl/en/olawesolowska
.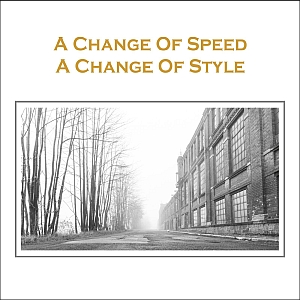 We want to ask you to
donate for Ola
! The smallest amount helps. But as a little thank you we have something for you. We want to give away one signed issue of
'A Change Of Speed, A Change Of Style' - A Collection Of Joy Division Songs, Performed By Various Artists
- This special item is signed by all participating artists.

What do you have to do to get this CD? Of course you
donate
first of all. To get this CD, your donation needs to be done between
10th and 28th February
2017. You'll send a
proof of your donation
(donation email or screenshot) as well as your postal address to
This email address is being protected from spambots. You need JavaScript enabled to view it.
latest until
28th February
and among all donations in the mentioned period we will raffle the the album. Donation link:
https://www.siepomaga.pl/en/olawesolowska
Of course, we, and I personally, would be really grateful if you donate anyway. Currently, more than 60% of the goal are already reached. Please make it a 100%. And even if you cannot donate, please share this article on social networks, per email or however you like. Any action helps.