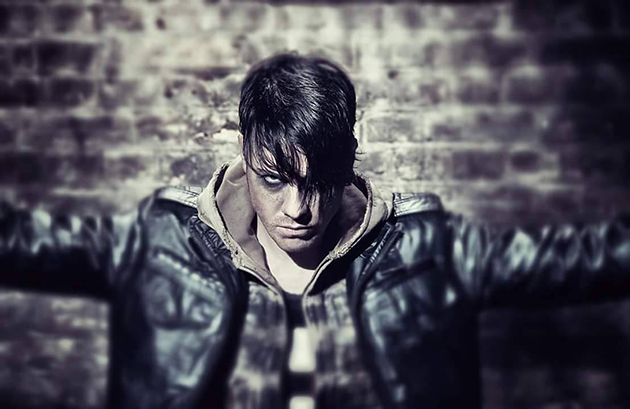 Our today's guest comes from the UK. I am always happy to welcome musician in our project whose career I am following for a long time and Jayce Lewis is currently one of them. His last record 'Nemesis' was released under a different name, PROTAFIELD, in 2014 but now this part of the story is finished and Jayce works under his own name. This year we can expected the come-back of Jayce Lewis with a new single, 'Shields', next month and a following album. I am really excited about this. But apart from that, like all our guests, Jayce has tattoos and about them we want to speak right now.
Reflections of Darkness [RoD]
: When did you get your first tattoo and what was it? Did it take much time until you decided to get it done?
Jayce
:
I got my first tattoo when I was 19, it was a real spontaneous moment for me, listening to a DEFTONES album and then jumping on my motorbike, walking in and saying. I need this design on my arm.
RoD
: How many tattoos do you have? Could you please tell us their story?
Jayce
:
I have four altogether, I have two2 big dragon tattoos and tribal tattoos that I designed which are the ones I had first. The dragons are for where I am from (Wales) as we have a dragon on our national flag, the tribal tattoos are to symbolise life and death.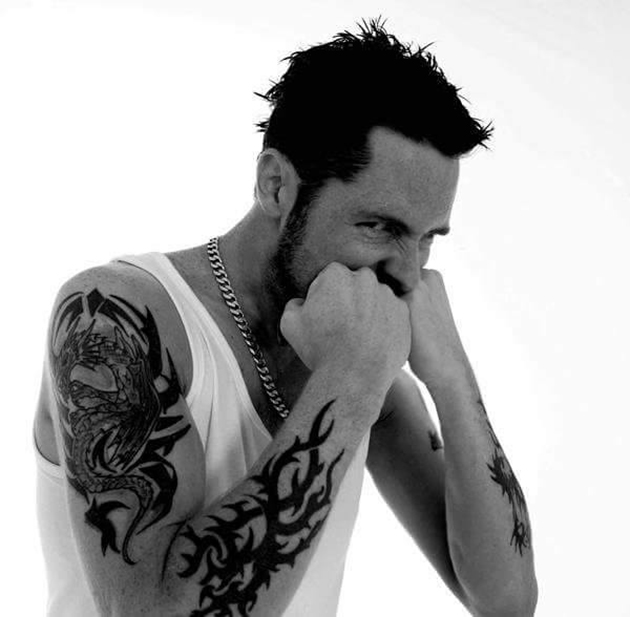 RoD
: Have you already got all the tattoos that you wanted or will you get some new ones in the future?
Jayce
:
Oh no, there will be more… I plan to have sleeves done by a great friend of mine over in America, Amy Nicoletto, her work is outstanding, she's just opened her own studio called Order of the scarecrow Tattoo as well.
RoD
: Have all your tattoos been done by one tattoo artist or by different ones? How do you choose the tattoo artist? In addition, who draws your sketches?
Jayce
:
They have been done by three different artists.
RoD
: Getting tattooed hurts, how do you cope with the pain during the sessions?
Jayce
:
I don't really feel it to be honest.
RoD
: Do you regret getting tattooed sometimes?
Jayce
:
I feel now that my tattoos are a little outdated, so my only regret is not continuing to develop them… which Amy will sort for me.
RoD
: What is your taboo in terms of tattoos? What kind of tattoo would you never get done and don't like to see on other people?
Jayce
:
A girl's name is so funny to see… I have known of people that have had a girls' names tattooed on them, then they split up. Soooo funny! So I would never ever do that even if it's the one! It's cringy.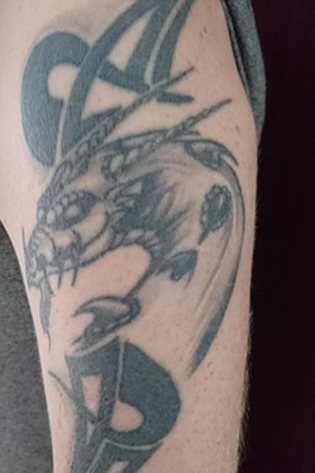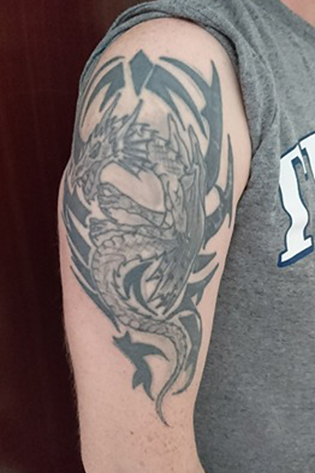 RoD
: Some people say that the drive to acquire body art is addictive while others say it fails to meet the true definition of an addiction, simply calling it a passion. Is it really impossible to stop?
Jayce
:
Some people have addictive personalities so… if they enjoy it, they will do it more.
RoD
: Currently, tattoos are a new trend; many people do not care about the meaning, they just want to have something coloured on the skin, to be in trend. Those people often just go into a tattoo salon and ask which drafts they have. Tattoo artists are not artists any more, they produce consumer goods. Not all of them, of course. How do you feel about this situation?
Jayce
:
Welcome to the throw away era of the world… A similar thing has happened in the music business you know, shallow. trend following mindlessness.
RoD
: I would like to talk about the social aspect of tattoos, too. Previously, many people believed that if you have a tattoo, you will be never be successful and will not find a "good" job. Have this state of mind and people's perceptions changed or are these prejudices still alive?
Jayce
:
Oh yeah the good old, 'You will never get a Job in a bank with those things' yeah… meanwhile in the world, everyone is getting on just fine. Including police, pilots lawyers and surgeons… so they are the minority here thankfully.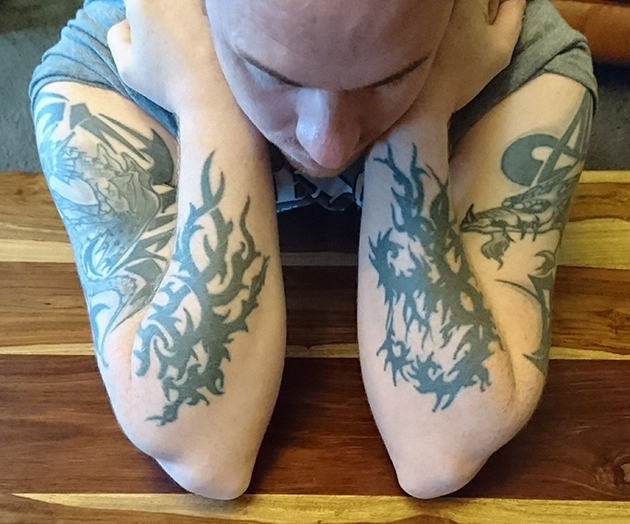 RoD
: Which advice would you give to people who are going to get their first tattoo? How to choose a tattoo artist? Colour or black and white? Any practical advice?
Jayce
:
I would say avoid colour, but also be very sure what you get. Tattoos must be personal thing, rather than being a fashion accessory, think it through.
More on
Jayce Lewis
and
Protafield
Project by Daria Tessa and Daniela Vorndran, Interview by Daria Tessa
Photo 1 (intro) by Scott Chalmers
Photo 2 by Paul Knight
Photos 3-5 by Jayce Lewis