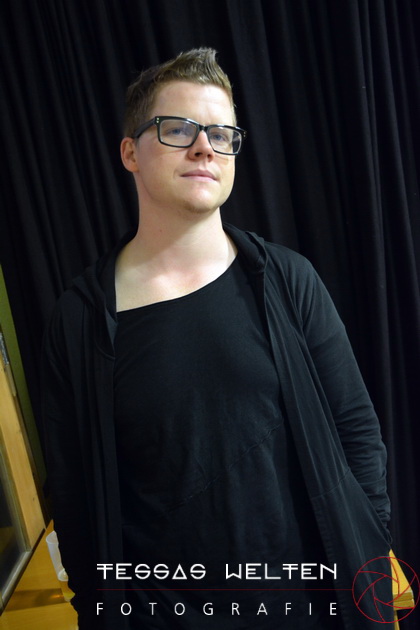 Already one year ago, at NCN 2016, we have started to do our first interviews and shootings for the tattoo project. And this year we have followed up this tradition. Already for the second year one after another, the Band
ME THE TIGER
has played on the NCN festival. So I did use this opportunity to speak with Jonas Martinsson, the drummer of the band, about his tattoos. So, let's see the results.
Reflections of Darkness [RoD]:
When did you get your first tattoo and what was it? Did it take much time until you decided to get it done?
Jonas
:
It was in June 2009. I did the birds on my left forearm. No, I knew that I had to immortalise a moment in life directly after it took place.
RoD
: How many tattoos do you have? Could you please tell us their story?
Jonas
:
Actually not that many. A half sleeve on my right upper arm and one tattoo on my left forearm. It was three sessions all in all.
The birds: As I said above, I knew directly that I should get them. I worked on the local music store and they brought a special guitar to the store just for me as a surprise for me to try out. A PRS Custom 22. The guitar of my dreams. I sat down and played and then suddenly I woke up from an almost hypnotic experience. Two hours had past and I had just had the greatest musical experience of my life. The birds are the inlays on the fretboard on that guitar.
The sleeve: This is more of an artwork, I think. I knew I wanted a black realistic rose, a silhouette of a dove and the words "Without you, I'm nothing". The words come from a PLACEBO song - a band that has helped me out throughout my youth. They were my medicine. And that song in particularly is very important to me.
The dove symbolises some kind of freedom. I love watching birds in the distance and the sight of many birds playing around always make me somewhat poetic. The rose is the exact one which actually was part of my gift on my 30th birthday. I got that rose and a voucher for this sleeve. I have the best friends. Me and my tattoo artist tied it all together in the tattoo of "realistic thrash polka" - a style I've grown very fond of. I will continue with more tattoos and I guess my whole right arm will be in that style.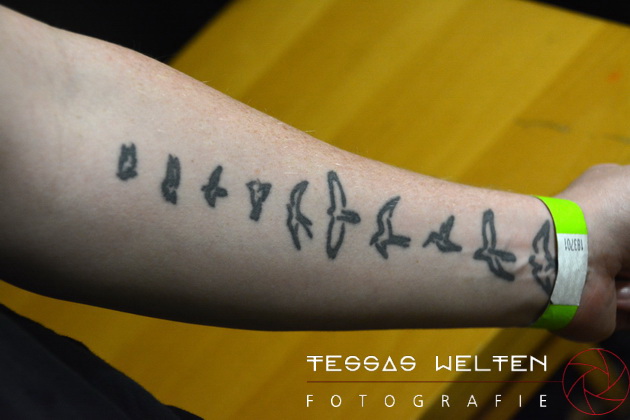 RoD
: Have you already got all the tattoos that you wanted or will you get some new ones in the future?
Jonas
:
I will absolutely do more. Me and my wife actually just gave ourselves a tattoo on our anniversary (two years as married and 10 years as a couple).
RoD
: Have all your tattoos been done by one tattoo artist or by different ones? How do you choose the tattoo artist? In addition, who draws your sketches?
Jonas
:
The sleeve was one and the birds another. All ideas are mine from the beginning but I, of course, was grateful for the help the tattoo artists when it comes to size, placement and such.
RoD
: Getting tattooed hurts, how do you cope with the pain during the sessions?
Jonas
:
I actually don't think it hurts that much. But I guess tattooing over ribs isn't that pleasant.
RoD
: Do you regret getting tattooed sometimes?
Jonas
:
Nope. It's important to me to do only tattoo things that means something.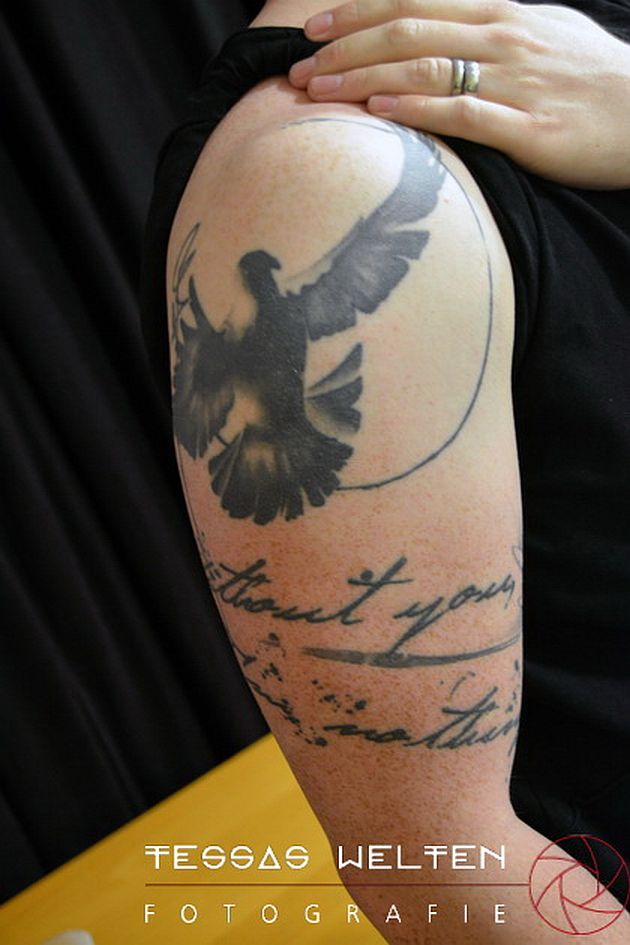 RoD
: What is your taboo in terms of tattoos? What kind of tattoo would you never get done and don't like to see on other people?
Jonas
:
I'd personally never tattoo anything that would make other people sad or hurt. I tend to live by that motto in life and I guess it's a good motto for tattoos as well.
RoD
: Some people say that the drive to acquire body art is addictive while others say it fails to meet the true definition of an addiction, simply calling it a passion. Is it really impossible to stop?
Jonas
:
I wouldn't say I'm addicted. But, sure, I would love to have more tattoos. Many more.
RoD
: Currently, tattoos are a new trend; many people do not care about the meaning, they just want to have something coloured on the skin, to be in trend. Those people often just go into a tattoo salon and ask which drafts they have. Tattoo artists are not artists any more, they produce consumer goods. Not all of them, of course. How do you feel about this situation?
Jonas
:
As I mentioned above, personally I would never do a tattoo which doesn't have a deeper meaning.
RoD
: I would like to talk about the social aspect of tattoos, too. Previously, many people believed that if you have a tattoo, you will be never be successful and will not find a "good" job. Have this state of mind and people's perceptions changed or are these prejudices still alive?
Jonas
:
This might be true somewhere. I do hate the idea of it though... But I think people are more open minded nowadays as tattoos are quite trendy. At least in Sweden.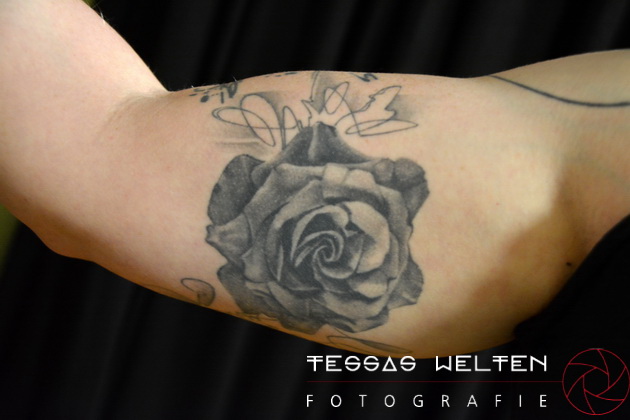 RoD
: Which advice would you give to people who are going to get their first tattoo? How to choose a tattoo artist? Colour or black and white? Any practical advice?
Jonas
:
Do your research. Ask other tattooed people who has nice tattoos about their favourite tattoo artist. Look at pictures of tattoos that artist has made. Also look into your motif. What's the meaning? Why do you want immortalise it on your body? It's a stupid idea, on your 18th birthday, to ask for "wicked awesome tribal for € 100" together with a misspelled shitty sentence at the nearest and cheapest tattoo artist just because you want a tattoo.
Project by Daria Tessa and Daniela Vorndran, Interview by Daria Tessa
Pictures by Daria Tessa (https://www.facebook.com/tessaswelten)
Special thanks to the NCN Festival for supporting the project and for giving opportunity to take pictures.