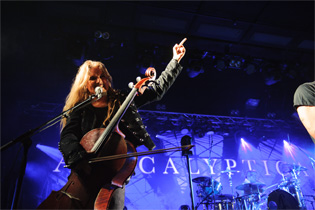 The Circus, Helsinki, Finland
21st November 2015
Apocalyptica

Super-popular Finnish heavy metal cellists APOCALYPTICA launched a new record, 'Shadowmaker', this year. APOCALYPTICA who were living off METALLICA covers are pretty much evolved by now and continue to experiment further.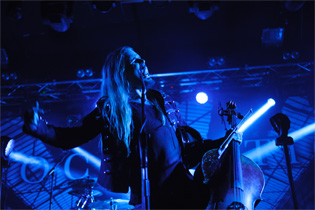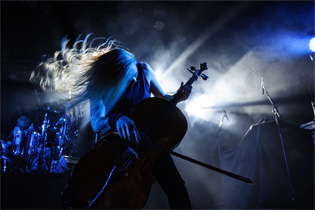 The new record features Franky Perez as the only vocalist. Franky is continuing with APOCALYPTICA on tour, but he is currently not officially considered a member of the band. The artwork of the album is done by avant-garde photographer from Finland Juha Arvid Helminen, who is known for his photo series "Invisible Empire" and who made the same-styled images for APOCALYPTICA. The band is continuing its experiments further: Finnish Opera is in process of making 'Indigo', an opera written by Eicca Toppinen and Perttu Kivilaakso. In Helsinki, a deep-blue tram can be seen featuring over-sided faces of the two and the large 'Indigo' letters. The opera opens in February 2016.
http://www.apocalyptica.com
/
https://www.facebook.com/Apocalyptica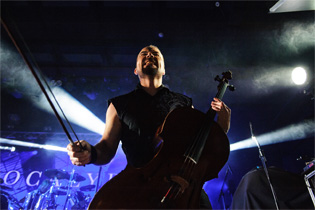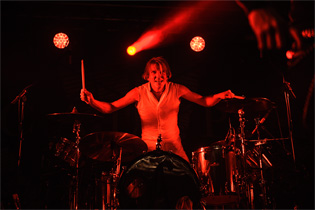 Music & Performance

Last time I went to APOCALYPTICA concert it was when they were playing with Avanti classic orchestra in an acoustically-perfect Finlandia-talo and that was perfect in every sense. I have to say that the current performance was not up to that level. Maybe it was the acoustics of the club or the sound technician's work or maybe the start of the tour show had its problems, but this just did not sound right. Can't catch the feeling... Franky was seemingly trying to "push" his part but it did not feel organic. Yet the crowd was quite happy to see the band and I haven't seen a disappointed face. Later at home, I went to listen to the 'Shadowmaker' record and found indeed that it sounds much better. Though I cannot comment and cannot see in other reports any hint of a problem. And the guys looked good as always.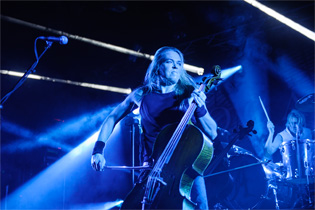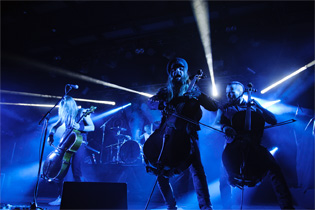 Setlist

01. Reign of Fear
02. Grace
03. I'm Not Jesus
04. House of Chains
05. Not Strong Enough
06. Master of Puppets (Metallica cover)
07. Inquisition Symphony (Sepultura cover)
08. Bittersweet
09. Harmageddon
10. Hope
11. Riot Lights
12. Shadowmaker
13. Hole in My Soul
14. Cold Blood
15. Angry Birds Theme (Ari Pulkkinen cover)
16. Seek & Destroy (Metallica cover)
17. In the Hall of the Mountain King (Edvard Grieg cover) (with Finlandia intro)
---
18. One (Metallica cover)
19. I Don't Care
20. Dead Man's Eyes
Rating

Music: 7
Performance: 7
Sound: 5
Light: 6
Total: 6 / 10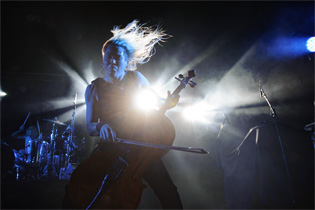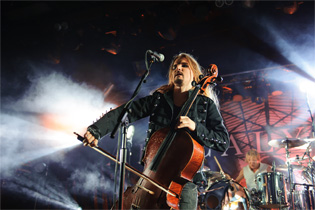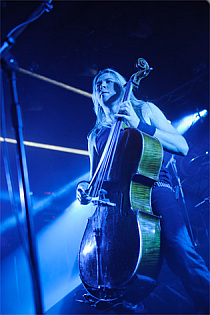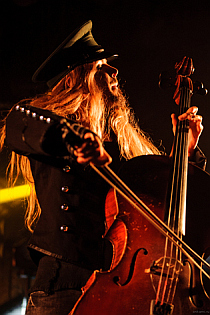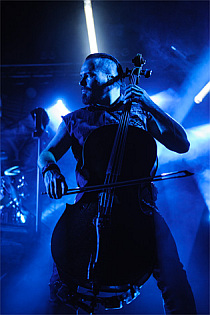 All pictures by Askar Ibragimov