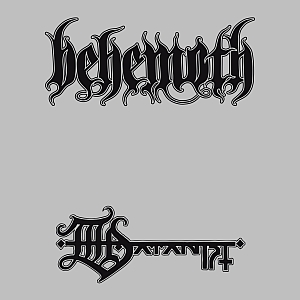 Artist: Behemoth
Title: The Satanist
Genre: Black / Death Metal
Release Date: 7th February 2014
Label: Nuclear Blast / Metal Blade
Album Review:

BEHEMOTH is a Polish Black/ Death Metal band, formed in 1991. Their most recent album, 'The Satanist', marks the band's tenth studio record and also the first release after frontman Nergal's suffering from leukaemia. Following up on 'Evangelion' and 'The Apostasy', 'The Satanist' is one of the first outstanding releases of 2014.
The opener, 'Blow Your Trumpets Gabriel', was the first track of the album to be released as a video. After a slower beginning, the song culminates in an intense fusion of brutality and epic melodies. 'Furor Divinus' continues in a very straight-forward, fast manner and is dominated by harsh riffs and aggressive drumming. The following, programmatic 'Messe Noire' only slows down slightly and allows a lot of space for the evil and utmost dark atmosphere to breath and unfold. In 'Ora Pro Nobis Lucifer', skilled guitar work is joined by a decent amount of groove into a dense and energetic piece of music. It is also symptomatic for the fast and merciless progression of the album, which creates an almost hypnotizing and darkly fascinating impact on its listeners.
BEHEMOTH furthermore manage to maintain a fine balance between brutality and variation without sounding either too monotonous or too complex. Whereas Death Metal influences become more prominent in the harsh 'Amen', it also becomes clear that BEHEMOTH have their very own and unique sound. With the title track, 'The Satanist', the tempo is reduced a little to mingle darkness, atmosphere and epic. After the more monotonous and heavy 'Ben Sahar', 'In The Absence Ov Light' continues with a very strong and tension-effusing contrast between speed and an almost acoustic interlude with spoken, slightly hoarse and whispered vocals. With the very charismatic and rather heroic final, 'O Father O Satan O Sun', conclude a most successful album and show that they are back, most arguably stronger than ever before.
Tracklist

01.Blow Your Trumpets Gabriel
02. Furor Divinus
03. Messe Noire
04. Ora Pro Nobis Lucifer
05. Amen
06. The Satanist
07. Ben Sahar
08. In The Absence Ov Light
09. O Father O Satan O Sun!
Line-up

Nergal – Vocals, Guitar
Inferno – Drums
Orion – Bass
Seth – Guitar
Website

https://www.facebook.com/behemoth
/
http://behemoth.pl/
Cover Picture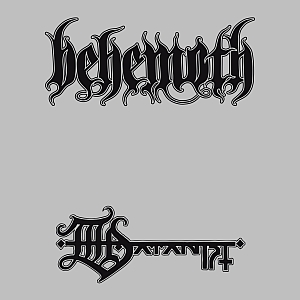 Rating

Music: 10
Sound: 9
Extras: -
Total: 9.5 / 10
See also (all categories):