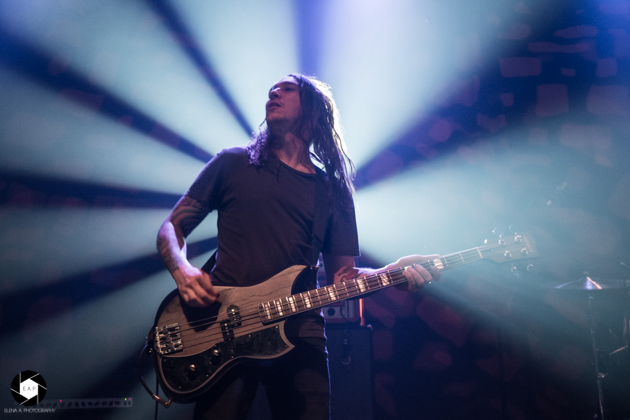 Rockhal, Esch sur Alzette, Luxembourg
23rd September 2018
Deafheaven and Inter Arma

Wetness, darkness and a concert at the Rockhal. The concert season in Luxembourg has finally started again after the summer break. On a typical autumn evening, DEAFHEAVEN gave a guest performance in Luxembourg this Sunday. With them: INTER ARMA. A successful Sunday evening!
Inter Arma

INTER ARMA is a band from Richmond, Virginia formed from members of Black Metal band Bastard Sapling. They are known for their blend of Southern, Black, Sludge and Post Metal. INTER ARMA are just as committed to the live circuit as they are to their records: the band has performed extensively throughout Europe and the US, sharing the stage with the likes of KYLESA, BARONESS, COUGH, ROYAL THUNDER, BLACK TUSK, ULCERATE, RUSSIAN CIRCLES, WINDHAND, and dozens of others. INTER ARMA's raw, uninhibited approach merges doom metal, psychedelic sludge, black metal, prog and more, and over the course of the last ten years, has established the band as a uniquely innovative force in contemporary extreme metal.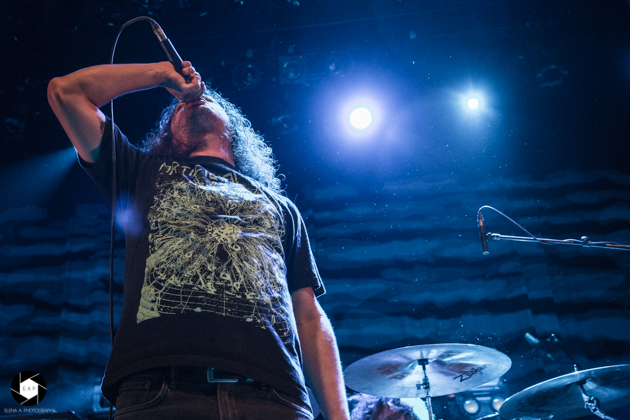 Music & Performance

Earlier than announced, INTER ARMA were already on stage, ready to give their all! The set was one uninterrupted piece that left no room for audience interaction until the end and as the last notes echoed out, there was a hush before an enthusiastic response from those in attendance. "Thank you Luxembourg. We are INTER ARMA. Next is DEAFHEAVEN". The band seemed entirely to be their own world during the whole set, and their performance is more clearly articulated in a live setting. Even if their recordings don't knock you off your seat, you can say that the band is much more atmospheric and passionate live. Definitely a must to see them on stage.
Rating

Music: 7
Performance: 7
Sound: 8
Light: 7
Total: 7.3 / 10
Deafheaven

DEAFHEAVEN are an American band formed in 2010. Originally based in San Francisco, the group began as a two-piece with singer George Clarke and guitarist Kerry McCoy, who recorded and self-released a demo album together. Following its release, DEAFHEAVEN recruited three new members and began to tour. Before the end of 2010, the band signed to Deathwish Inc. and later released their debut album, 'Roads to Judah', in April 2011. A follow-up album, 'Sunbather', was released in 2013 to wide critical acclaim, becoming one of the best reviewed albums of the year in the United States. In 2015 the band released their third album, 'New Bermuda'. In 2018 the band released their fourth album, 'Ordinary Corrupt Human Love'. DEAFHEAVEN's musical style has been described by Rolling Stone as a "boundary-pushing blend of Black Metal, Shoegaze and Post Rock".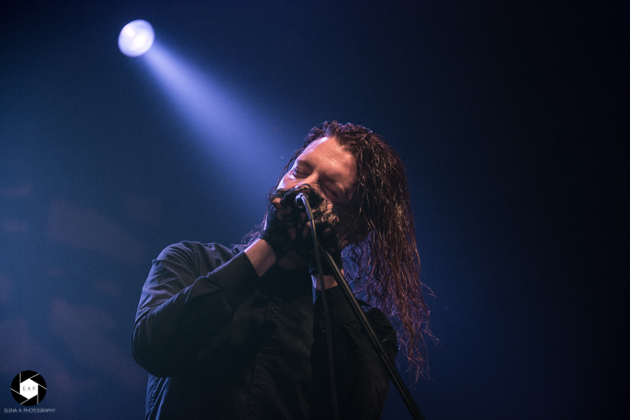 McCoy has cited various other influences on the band's sound, including alternative rock and early thrash metal, and said they do not consider themselves a black metal band, as although influenced by the genre, they do not have "the ethos, the aesthetic or really the sound of one". In a 2017 interview with Red Bull Music Academy Daily, McCoy stated: "The whole Shoegaze / Black Metal, or Post Black Metal thing, was being done ten years before we were a band".
Music & Performance

With the recent release of their fourth full-length album, 'Ordinary Corrupt Human Love', DEAFHEAVEN burst onto the stage with one of the strongest cuts of their latest album, the 11-minute song 'Honeycomb'. Vocalist George Clarke even used the tambourine during the song's classic-rock guitar solos. The second song, 'Canary Yellow', shows the band's deft grasp on song structures that can progress between the beautiful and the gritty with relative ease. Also vocalist George Clarke is bouncing around as if he's fronting a Hardcore band. The encore started with the piano and slide guitar of OCHL album opener, 'You Without End', which opens with a bucolic, piano-driven instrumental section that doesn't shift into aggro mode until the end.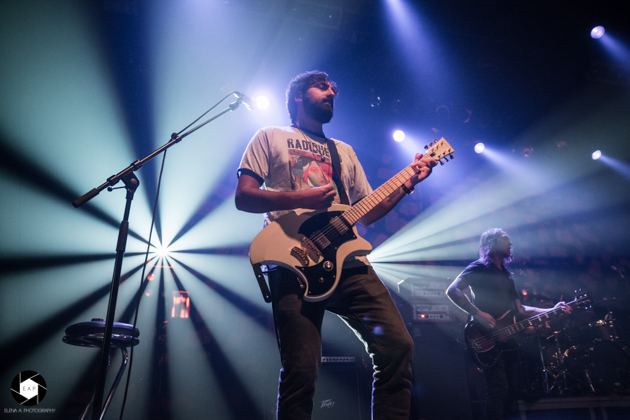 Ending the set with 'Dream House', a song that never fails to reach deep into the guts of anyone who witnesses it performed, showed once again on what level the band actually is.
Setlist

01. Honeycomb
02. Canary Yellow
03. Sunbather
04. Brought to the Water
05. Worthless Animal
---
06. You without End
07. Glint
08. Dream House
Rating

Music: 8
Performance: 8
Sound: 8
Light: 8
Total: 8 / 10
All Pictures by Elena Arens