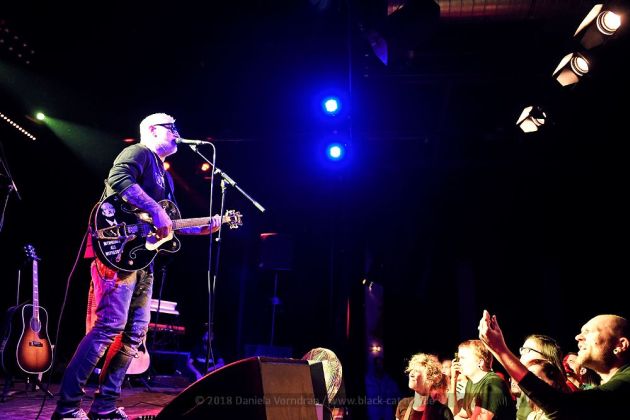 Die Kantine, Cologne, Germany
25th September 2018
Everlast - Presents Whitey Ford's House of Pain

EVERLAST, the Schrody or Whitey Ford: he has many names and everyone knows at least one of his cult songs: 'Jump Around' with the 90's band HOUSE OF PAIN or 'What It's Like' from his solo career. EVERLAST is considered one of the first white rappers in Hip-Hop, starting his career with ICE-Ts RHYME SYNDICATE CARTEL, became part of the Irish-American rappers HOUSE OF PAIN, who directly sold one million albums of their debut and released his first solo album at 21.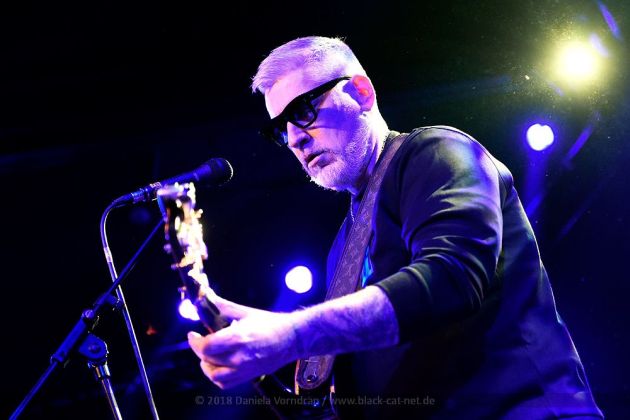 He experiments from album to album, interweaving genres like Blues, Country, Irish Folk and Classical music and switched from Rap to Singer-Songwriter and back. With his second album, 'Whitey Ford Sings The Blues', he resumed the tradition of Talkin' Blues. Later, he formed the Hip-Hop super-group LA COKA NOSTRA with former HOUSE OF PAIN members Danny Boy & DJ Lethal. Their album debut had guests like SNOOP DOGG, B-REAL and SICK JACKEN. He gets a healthy self-irony in his entire career and plays with the ignorance of some rappers and his name Whitey Ford (in reference to the baseball player and his whiteness). He can look back on numerous guest appearances in songs and remixes of other artists such as MADONNA, KURUPT, CYPRESS HILL, SICK OF IT ALL, XZIBIT and GRAIN. EVERLAST - a Hip-Hop veteran who always comes up with something new. https://www.facebook.com/everlastmusic / http://www.martyr-inc.com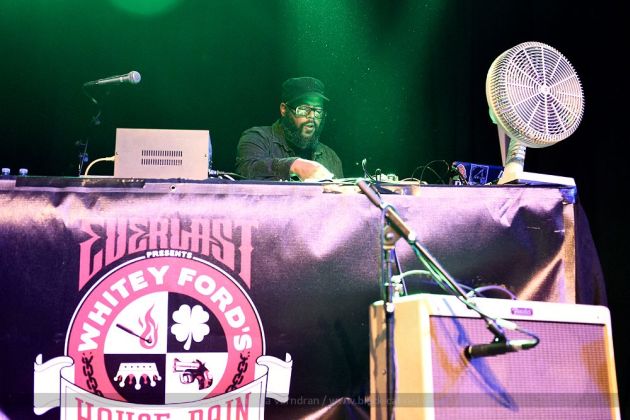 Music & Performance

EVERLAST waives support for his current European tour. He does not need anyone who warms up the audience, because everyone is hot for this exceptional artist. Unlike the acoustic show of the recent years, there are three musicians in the luggage that are all professionals in their field. Turntables, Keyboard and Drums characterize the show and the opener, 'The Climb', sounds different as on the album. Despite the live music, the distinctive voice of Whitey Ford comes into its own and you will notice that the content of his lyrics is very important to him. Stagehand and roadie is very busy tonight. He has to go to the stage very often and has to do something, it almost seems like it is part of the show, because the sound is great and I could not see any problems.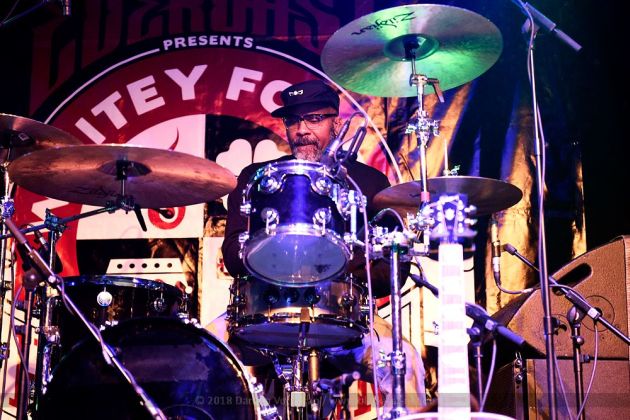 As the DJ set in the middle of the show slowly comes to an end, Ford shines with what most in the room call Hip-Hop, even though EVERLAST calls everything he does Hip-Hop. After a SNOOP DOGG cover of 'My Medicine', the first HOUSE OF PAIN songs follow. With 'Who's The Man?' the ice is broken and the room trembles. From then on, the hall celebrates with 'My House', 'White Trash Beautiful' and covers of SANTANA's 'Put Your Lights On' and JOHNNY CASH's 'Folsom Prison Blues'. With 'Black Jesus' and 'Jump Around' EVERLAST takes the final blow and says goodbye with two classics to a cheerful audience. EVERLAST has managed to combine different styles of his work. Rapped lyrics with acoustic sound create a successful mix. He only does what he desires, and after all the years of experience, his inner voice knows what matters.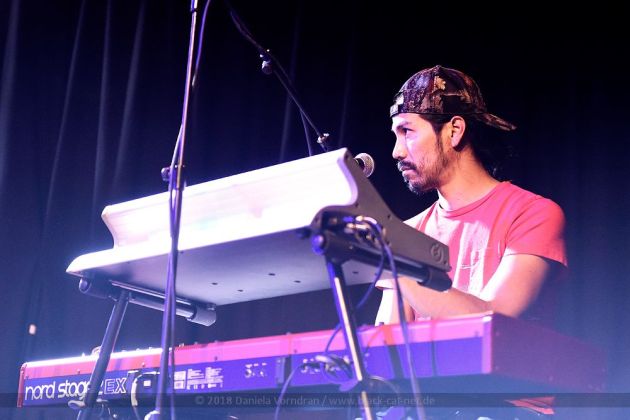 Setlist

01. The Climb
02. Don't Complain
03. Today (Watch Me Shine)
04. Smokin & Drinkin
05. Ends
06. Little Miss America
07. Black Coffee
08. Lonely Road
09. My Medicine (Snoop Dogg cover)
10. DJ break
11. Put Your Head Out (House of Pain song)
12. Back From the Dead (House of Pain song)
13. On Point / Who's the Man? (House of Pain song)
14. The Culling
15. My House
16. Broken
17. It Ain't Easy
18. Put Your Lights On (Santana cover)
19. White Trash Beautiful
20. What It's Like
21. Folsom Prison Blues (Johnny Cash cover)
---
22. Black Jesus
23. Jump Around (House of Pain song)
Rating

Music: 9
Performance: 7
Sound: 8
Light: 7
Total: 7.8 / 10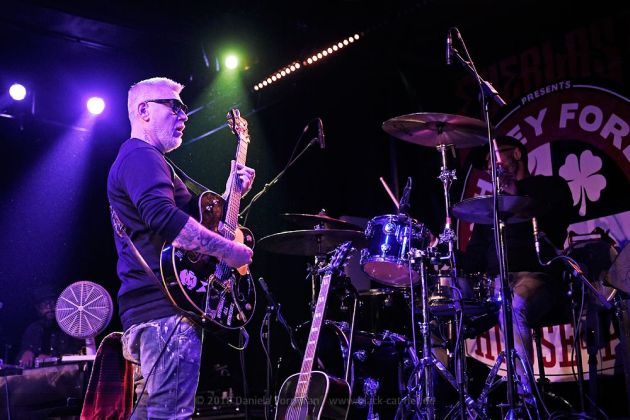 All pictures by Daniela Vorndran (
http://www.vorndranphotography.com
/
http://www.facebook.com/blackcatnet
)
See also (all categories):