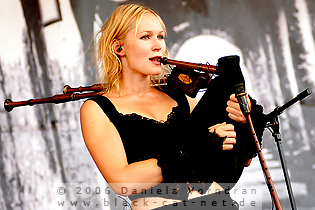 The name of the German band FAUN is the same word in the English tongue and describes a being from the Greek/Latin mythology, associated with Pan/Faunus, the god of shepherds and flocks. This character is often displayed as a nature or forest spirit, and according to the band members, they have chosen this name as a symbol for their close affinity to nature. For the same reason, Oliver Pade, founding member of the group, took on the pseudonym 'Sa Tyr'; these creatures were the Pan's companions in the myths.
Biography

(as published on
http://www.myspace.com/paganfolk
)
FAUN combines ancient instruments with modern influences to create an enchanting and powerful atmosphere. The band's performances incorporates with up to three voices chant and employs many different instruments. For example: Celtic harp, nyckelharpa, various lyres, bagpipes, large Japanese taiko drums, cister, Pagan zither, flutes and even Arabic instruments like dombra, rebab, riq, oud, darabukka and bendir. Influences of Celtic folk, medieval music and Arabic rhythmic tones fusing with driving beats draws an ever fast growing crowd of followers.
The ensemble FAUN was founded in early 2002 in Munich and has performed at more than 300 occasions in festivals, markets, concert halls and churches throughout Europe. For example: The Mèra Luna Festival, Elf Fantasy Fair (Holland), Wave Gotik Treffen 2002, 2003, 2004 & 2005, Fiesta Celtica Biella (Italy), Zillo Open Air, Folkwoods Folkfestival (Netherlands), Arena van Vletingen (Belgium), Savari Karneval 2005 (Hungary) and many more...
During the 2004 festival season, FAUN introduced a theatre and stage musician Niel Mitra (Sampler, Workstation and Synthesizer). Since then FAUN mostly performs on an amplified stage. Ocassionally, when requested, a set of medieval acoustic music (unplugged) is offered.
Line-up

Oliver Sa Tyr: Vocals, nyckelharpa, celtic harp, bouzouki, various lutes and diverse percussion instruments.
Fiona Rüggeberg: Vocals, bagpipes, dombra, rebab, oud, flutes, chalmeux, pommer & various rhythm instruments.
Elisabeth Pawelke: Vocals, various hurdy-gurdies
Rüdiger Maul: Darabouka, davul, bendir, tamborello, riq, berimbao and diverse percussion instruments.
Niel Mitra: Computer sampler and synthesizer
Photos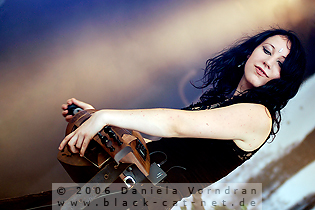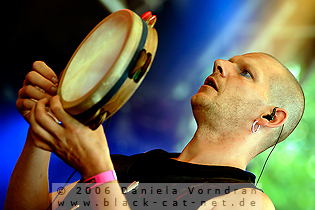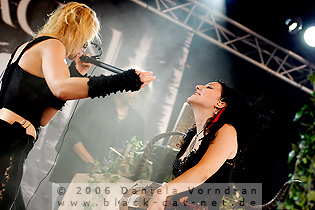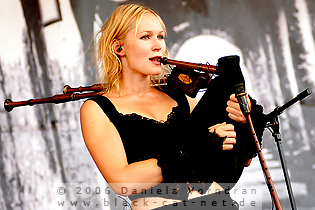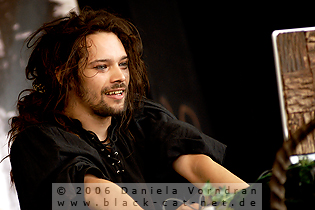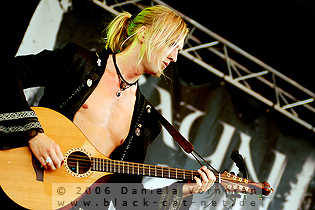 All pictures by Daniela Vorndran
Discography

Albums:

Zaubersprüche (Curzweyhl, August 19th, 2002)
Licht (Curzweyhl, December 1st, 2003)
Renaissance (Curzweyhl, June 14th, 2005)
Totem (Curzweyhl, März 2nd, 2007)

DVDs:
Lichtbilder (DVD, Curzweyhl November 22nd, 2004)
Other publications/compilations:

Omnia - Live Religion
Van Langen Project - Palästinalied Project
Miroque VIII., Miroque IX., Miroque X., Miroque XII., Miroque Live-DVD
Die Nibelungen - Original Soundtrack