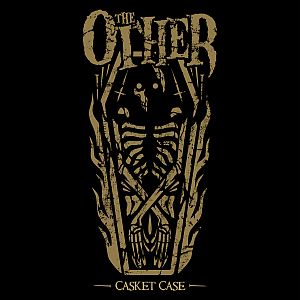 Artist: The Other
Title: Casket Case
Genre: Horror Punk
Release Date: 20th October 2017
Label: Drakkar Entertainment
Album Review

The thing which was always popular in art is vampires, zombies and all the creatures of evil. Fear and mystic, especially in rock music, are used to make the musician's appearance deeper and more memorable. THE OTHER, a horror punk band from Cologne/ Germany, is a good example of such a thing. This band makes Halloween last forever since 2004 when the first album 'They're Alive!' was released. Extraordinary musicians are ready to continue their dark carnival - on October, 20th, the new album 'Casket Case' is going out into the world.
'Casket Case' includes 16 full-length tracks. THE OTHER has already shot the video clips for three of them ('She's a Ghost', 'Dead.And.Gone', 'End of Days'). The album is made with the personal style of the musicians: theatrical and outstanding. You can understand what mood has this new album if you just listen to the first song in it, called 'A Party at Crystal Lake'. Beautiful guitars and fast drums give to the lyrics a special cheerful colour. Moreover, this song is full of humour mixed up with creepy promises. The second one, 'She's a Ghost', is also joyful, but has a deeper sound. 'Counting the Flies' and 'Dead.And.Gone' are looking like one story which is divided into two parts. Except for the English songs, THE OTHER present here only one song in their German native language beautiful 'Morgen ohne Grauen'. Not necessary to tell about all the songs, each of them is better to hear than to read about… because every listener will understand it in his own way. At first it might seem that 'Casket Case' is too soft in comparison with the previous one, but the new LP has a completely different message.
There is always a place for something "other" in our lives, so, if you want to see the things in a different light easily, you need to listen to 'Casket Case'. This album helps to have a good time but it hasn't the foolish stories or simple music. The material of 'Casket Case' is well performed audio performance with a lot of emotions and sense inside. The new album of THE OTHER is highly recommended to listen to.
Tracklist

01. A Party at Crystal Lake
02. She's a Ghost
03. Counting the Flies
04. Dead.And.Gone
05. Morgen ohne Grauen
06. Faith and the Fallen
07. Till Death Do Us Part
08. Little Black Riding Hood
09. Not My Usual Self
10. A Heart Is Mysterious
11. End of Days
12. The Horror of It All
13. X-Ray Eyes
14. Pray for Your Soul
15. Werewolf of Bedburg
16. What It's Like to Be a Monster
Line-up

Rod Usher
Dr. Caligari
Pat Laveau
Chris Cranium
Ben Crowe
Website

https://theother.de / https://www.facebook.com/theotherhorrorpunk
Cover Picture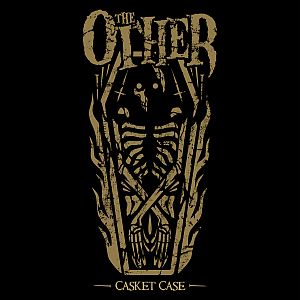 Rating

Music: 8
Sound: 9
Total: 9 / 10