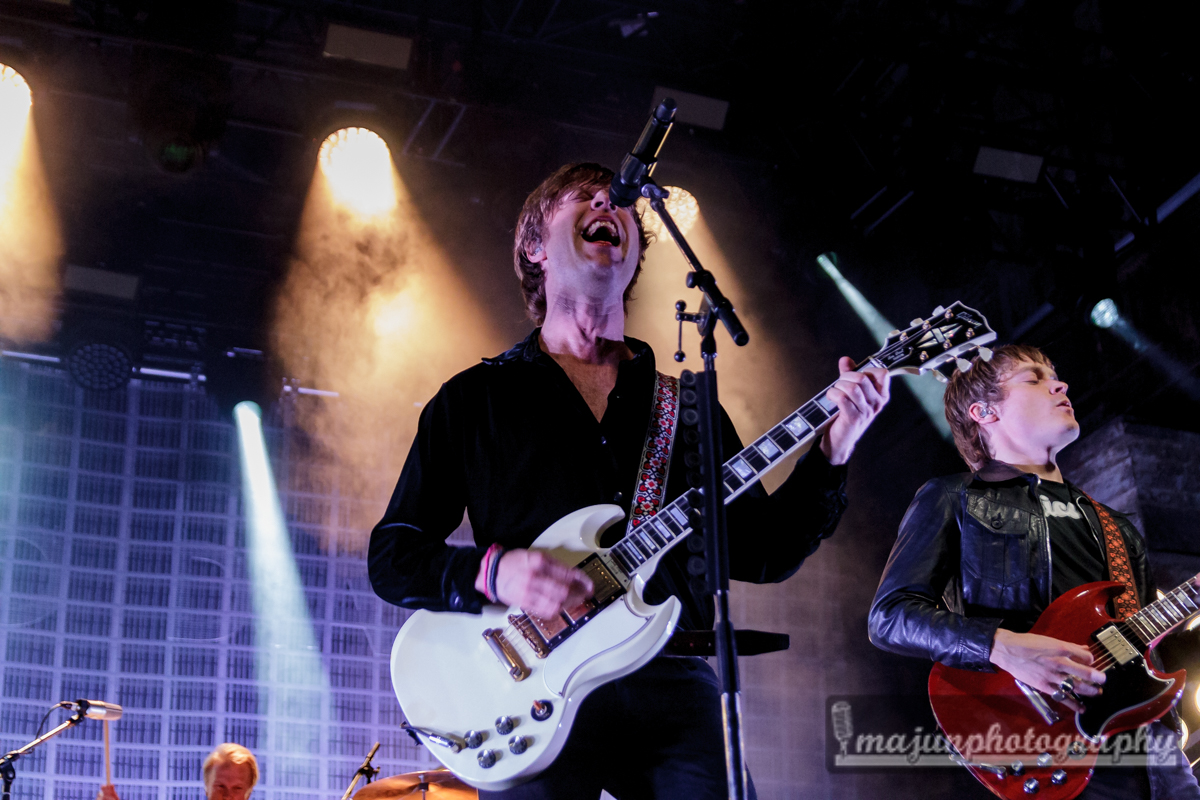 Phoenixhalle, Dortmund, Germany
21st November 2017
Mando Diao - World Tour - Support: Razz

Last Tuesday night, in the immediate vicinity of a Football Champions league game, the long-lost BEATLES impersonators from Sweden, MANDO DIAO, chose the newly opened venue Phoenixhalle in Dortmund as the second leg for their current world tour, and the reinvented, rusty plant building offered the fitting background for quite a remarkable evening.
Razz

The support act of the evening was called RAZZ, a band consisting of four young lads from North-Western Germany, playing their own version of Alternative Indie Rock. www.razz-music.com / https://www.facebook.com/officialrazzmusic
Music & Performance

During their 30 minutes on stage RAZZ exuded a sympathetic mix of light-heartedness and shyness. They obviously loved what they were doing (and if you look at their homepage, they are currently touring their asses off), so their mixture of creative rhythms with some special guitar sounds did not fail to entertain. They also seemed to be grateful for the opportunity to present their music to the bigger crowd of the main act, which is always a plus. Fans of TWO DOOR CINEMA CLUB and ALT-J should check out their recent record 'Nocturnal' for a treat.
Rating
Music: 7
Performance: 6
Sound: 6
Light: 4
Total: 6 / 10
Mando Diao
It is hardy conceivable that anyone has not yet been exposed to the radio hit single of the Swedish Retro Rock Band MANDO DIAO called 'Dance with somebody'. However, as with all highfliers since ancient Greek mythology (Daedalus, anyone?), commercial success comes with its perils, which did not fail to beset this band in the recent years. Having lost first their keyboarder and then in 2015 their singer, they had no choice but to reinvent themselves, and start over with a new setup. This is exactly what they did with their recent album 'Good times', which was released in May this year. So it is fair to call this the band's comeback tour. You can find out more about the band via https://www.mandodiao.com or https://www.facebook.com/mandodiaomusic.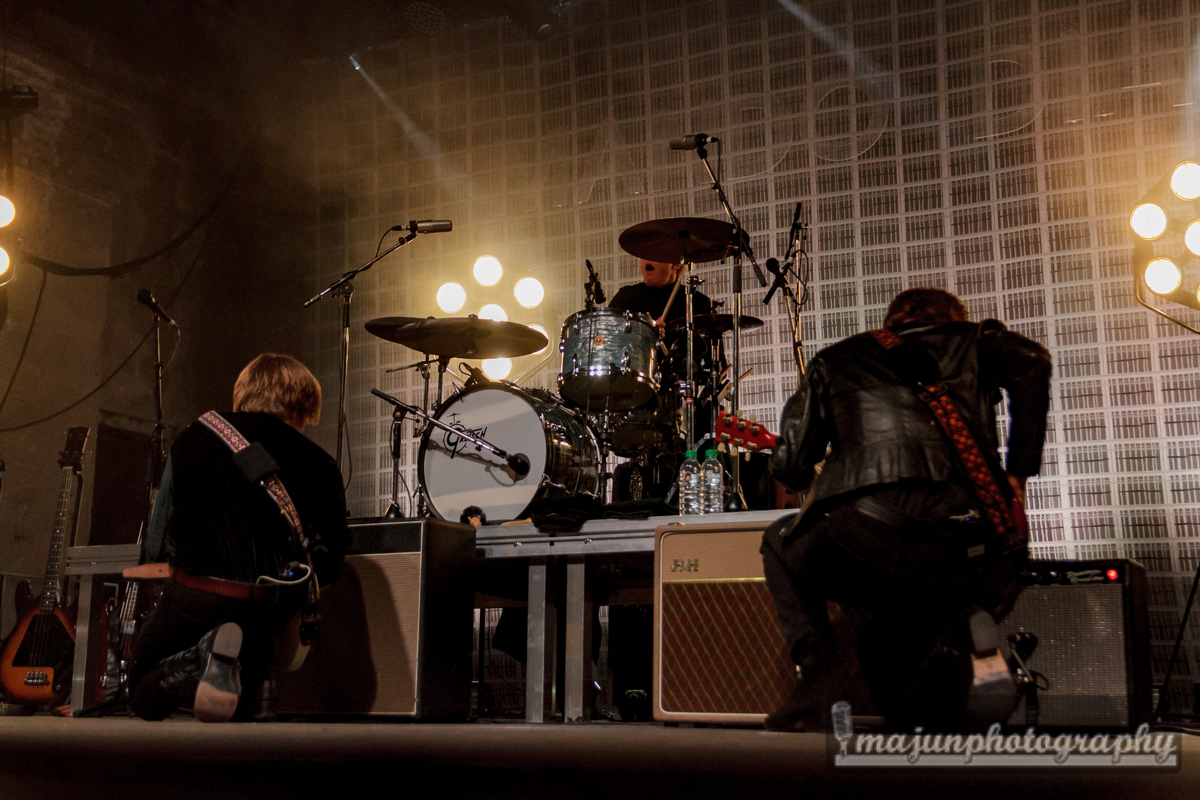 Music & Performance

The main act started at 9pm with a very Western movie-like sounding intro, during which the five musicians entered the stage. Their opener 'San Francisco Bay' set the tone for the evening: much laid back, at times almost bluesy, as if these musicians had grown up in the docklands of Liverpool instead of tiny Borlänge, Sweden. MANDO DIAO played quite a few songs from the new record 'Good times' throughout the set. The song 'Mr Moon' from the 2002 album 'Bring 'Em in' was singer Björn Dixgård's moment to shine, as he developed an almost Joe Cocker-like timbre in his hoarse voice. However, the band drew the biggest reactions from the crowd with their older hit songs, such as 'Gloria' (which saw singing battles with the crowd and a little bit of Rock N' Roll excess in the form of a flying micro stand), 'Down in the past' and the inevitable 'Dance with somebody', which featured the culmination (and end) point of the evening as part of the encore.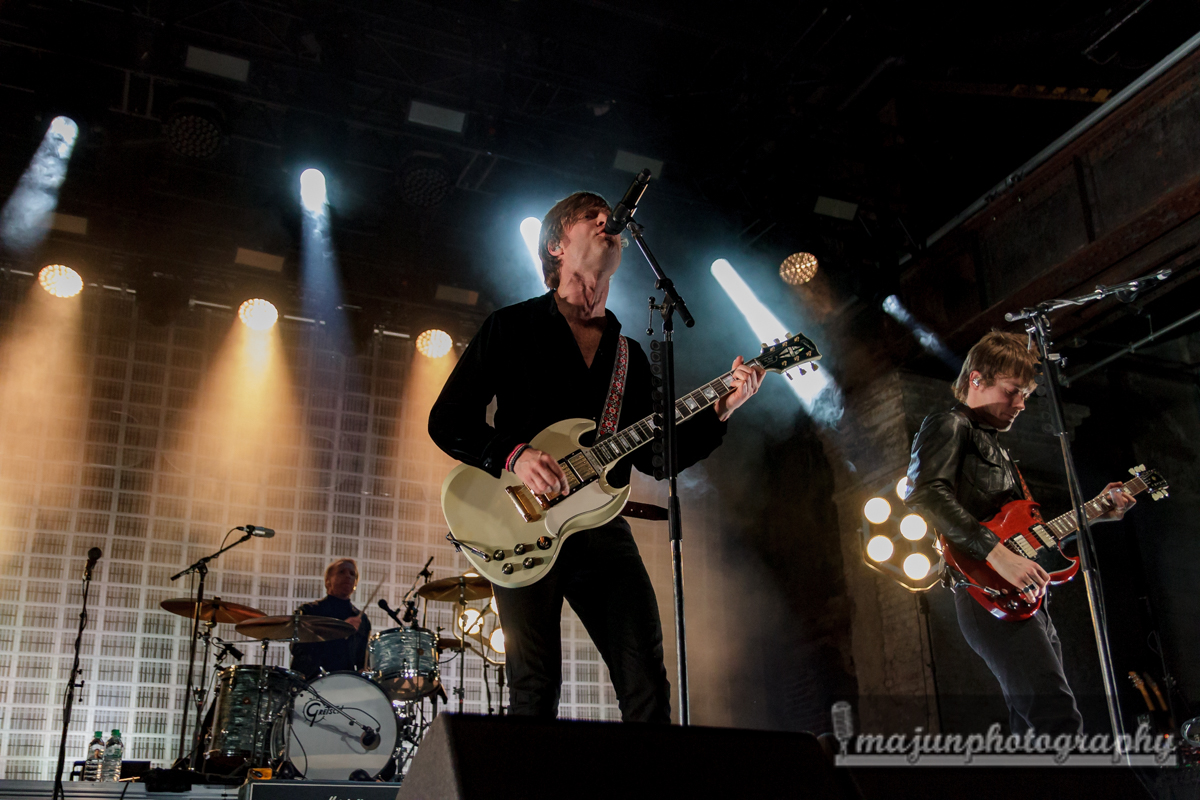 Summarizing, it was a fine evening with good music, especially as the band had – as Björn put it bluntly – 'been through some deep shit together'. So let's hope that the band members will continue to develop cohesion, and are able to stay their course into 'Good times'.
Setlist

01. San Francisco Bay
02. Sweet Ride
03. All the Things
04. All My Senses
05. Good Times
06. Mr. Moon
07. The Band
08. Break Us
09. Voices on the Radio
10. Watch Me Now
11. Dancing All the Way to Hell
12. Ochrasy
13. You Got Nothing On Me
14. Gloria
15. One Two Three
16. Down in the Past
---
17. Child
18. Shake
19. Dance With Somebody
Rating

Music: 8
Performance: 7
Sound: 8
Light: 7
Total: 7.5 / 10
All pictures by Marc Junge
See also (all categories):