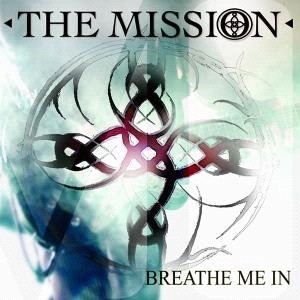 Bandname: The Mission
Title: Breath Me In
Genre: Wave Rock
Release Date: 22th of August 2005
Record Company / Label: SPV Records
Introduction

"Breath Me In" is the single release out of the DVD "Lighting The Candle". This MCD is strictly limited to 3.000 copies worldwide and includes the new songs "Breath Me In" (in 2 versions) and "Lighting The Candle". The 2 live songs "Butterfly On The Wheel" and "Tower Of Strength" are also contained.

Line-Up


Wayne Hussey - vocals, guitars
Richie Vernon - bass
Rob Holliday - guitars
Steve Spring - drums
Website


www.themissionuk.com
Song Review


01. Breathe Me In (Single Edit) 04:08

A midtempo and typical "The Mission" song. You need some time to get into this song, it works only after repeated listening, though. But then you recognize that it´s a great song.
02. Light The Candles 02.10

This song was grown out of the menu music Wayne had written for the DVD. The guitars remind me a little of "U2". The song was underlayed with electronic sounds. It's not the best song of "The Mission", but a nice one.
03. Breathe Me In (Full Version) 05:29

The difference to the "Single Edit" is the longer guitar part in the middle of the song and the longer end. "Breathe…" is taken from the forthcoming Tonasol Films production "Mercenary, The Nameless Warrior".
04. Butterfly On A Wheel(Live Version) 06:00

"Butterfly..." is one of the alltime classic live smashers. The song originally appeared on the "Carved in Sand" album in 1990 which became the most successful "The Mission" album ever in history. "Butterfly.." itself became the most successful single hit of "The Mission". This live-version also appears on the DVD "Lightning The Candles"
05. Tower Of Strength (Live Version) 09:51

This song is also one of the big live smash hits. It is taken out from the "Children" album which was released in 1988. This magnificent 10 minutes live version is also appears on the DVD "Lightning The Candles".
Technical Information

Version: MCD
Total Playing Time: 27:41 Min
Total Songs: 5
Rating


Music: 8
Sound: 8
Total: 8
Cover Picture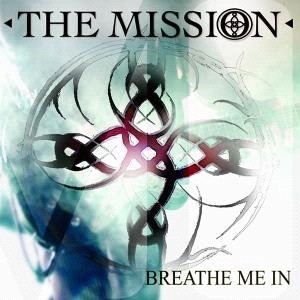 The Mission On Tour 2005


September

Sat 10th: Nottingham Rock City
Mon 12th: Falmouth Princess Pavillions
Tues 13th: Portsmouth Wedgewood Rooms
Weds 14th: Colchester Arts Centre
Thurs 15th: Northampton Soundhaus
Fri 16th: Bristol Bierkeller
Sun 18th: Stoke Sugarmill
Mon 19th: Liverpool University
Tues 20th: Keighley Victoria Hall
Weds 21st: Preston The Mill
Thurs 22nd: Glasgow Garage
Fri 23rd: Manchester Academy 3
Sat 24th: London Astoria
Mon 26th: Holland - Amsterdam Paradiso
Tues. 27th: Belgium - Brussels VK
Weds. 28th: Germany - Lübeck Rider's Cafe
Thurs. 29th: Denmark - Copenhagen Loppen
October

Sat. 1st: Sweden - Karlskrona Kino
Sun. 2nd: Sweden - Gothenburg Sticky Fingers
Mon. 3rd: Sweden - Stockholm Mondo
Weds. 5th: Denmark - Aarhus Train
Thurs. 6th: Germany - Berlin K17 (new hall)
Fri. 7th: Germany - Glauchau Alte Spinnerei
Sat. 8th: Germany - Bochum Matrix
Sun. 9th: Germany - Hanau Halle 2
Mon. 10th: Germany - Augsburg Musikkantine
Weds. 12th: Austria - Vienna Szene
Thurs. 13th: Austria - Graz Orpheum
Fri. 14th: Switzerland - Berne Bierhübeli
Weds 19th: Palma Mallorca Assaig
Thurs 20th: Barcelona Bikini
Fri 21st: Madrid Macumba
Sat 22nd: Zaragoza Oasis
Sat 29th: Athens TBC
Sun 30th: Mylos, Thessalonika
See also (all categories):