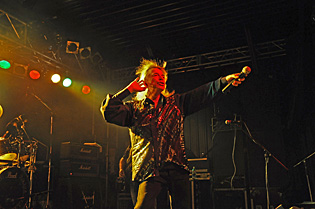 Backstage, Munich, Germany
13th October 2009
Magnum, Dark Sky

During this rainy and cold day in Munich we came along on the way to the Backstage to see the concert of the British hard rock band MAGNUM.
Dark Sky

Dark Sky was originally a Rock / Metal pupil's band founded in Rottweil in 1982. After they resolved in 1992, they started with new occupation in 1993 once more and published their first CD 'Believe It' in 1998. Their latest album is called 'Empty Faces' and appeared in 2008.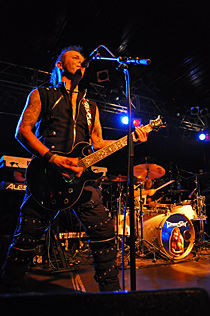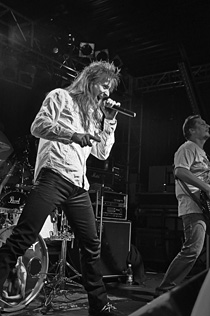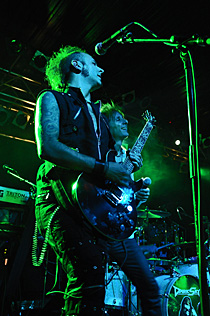 Music & Performance

With technical problems, DARK SKY consisting of singer and at the same time the only remained foundation member Frank Breuninger, Steffen Doll (guitar), Claudio Nobile (keyboards), Winny Zurek (bass) and Uwe Mayer (drums) started in the evening. But the defects were immediately repaired and the concert could start finally… The already extremely numerously present audience in the Backstage Halle got immediately involved in the show of the refreshing appearance of the rock band and by now the mood was really good! The likeable singer was looking for contact to the audience over and over again and motivated people to take part in the show - worked out perfectly and after every song it was applauded. Therefore the appearance was a successful beginning.
Rating

Music: 6
Performance: 7
Sound: 7
Light: 5
Total: 6.3 / 10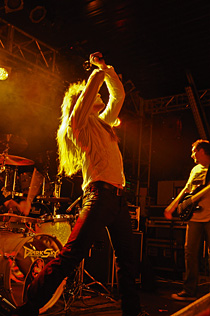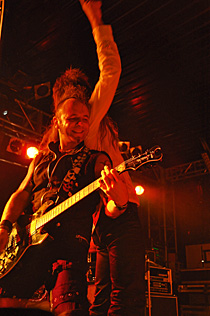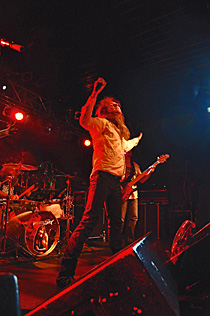 Magnum

The band was founded in 1972 by Bob Catley and Tony Clarkin. At the end of 1995, the band resolved and Clarkin and Catley continued as a duet called HARD RAIN. Then in the new millennium they re-united and their album 'Breath Of Life' and the studio album 'Brand New Morning' was released which shows for the first time a style change in the direction into Melodic hard rock. Now on the 12th June 2009 their newest album 'Into the Valley of The Moonking' appeared and the band started to their tour of the same name.
www.magnumonline.co.uk/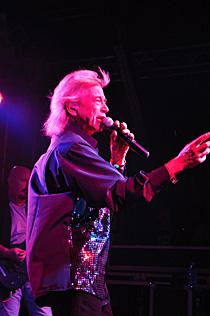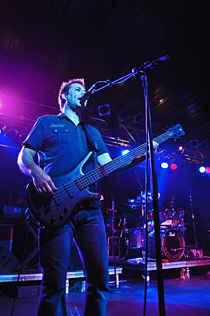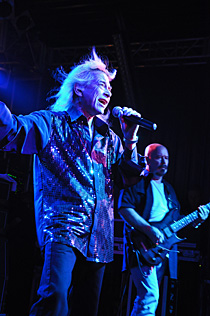 Music & Performance

After an adequate rebuilding break in which the equipment had to be taken away out off the hall it was time and the rock veterans of MAGNUM entered the stage. The band consists of the foundation members Bob Catley (voice) and Tony Clarkin (guitar), Al Barrow (bass), Harry James (drums) and Mark Stanway (keyboards). The audience was present immediately, joined in the singing, danced together and clapped with and this was certainly also caused by the magnificent guitar sounds and the striking voice of Bob Catley. During their nearly 90 minutes lasting appearance, they also played songs from their probably best known albums 'On A Storyteller's Night' and 'Wings Of Heaven'. A nice aspect of the concert was also that in the audience a lot of younger fans were to be found who were just inspired. In the end, under blustering applause and not without additions, they left the stage. It was very nice, to see once again a really good rock concert…
Rating

Music: 7
Performance: 6
Sound: 7
Light: 5
Total: 6. / 10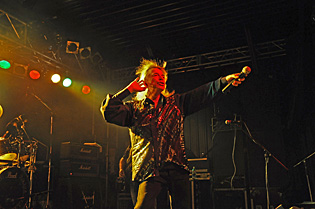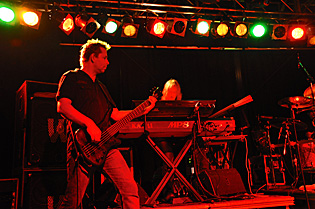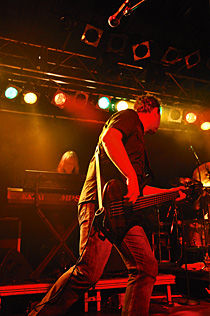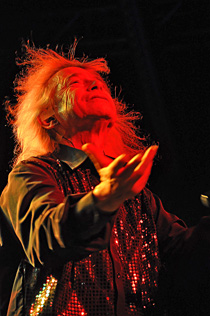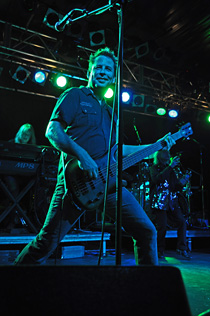 All pictures by Erika Knepper (
This email address is being protected from spambots. You need JavaScript enabled to view it.
,
http://www.myspace.com/antecanis
)
{jos_sb_discuss:17}
See also (all categories):