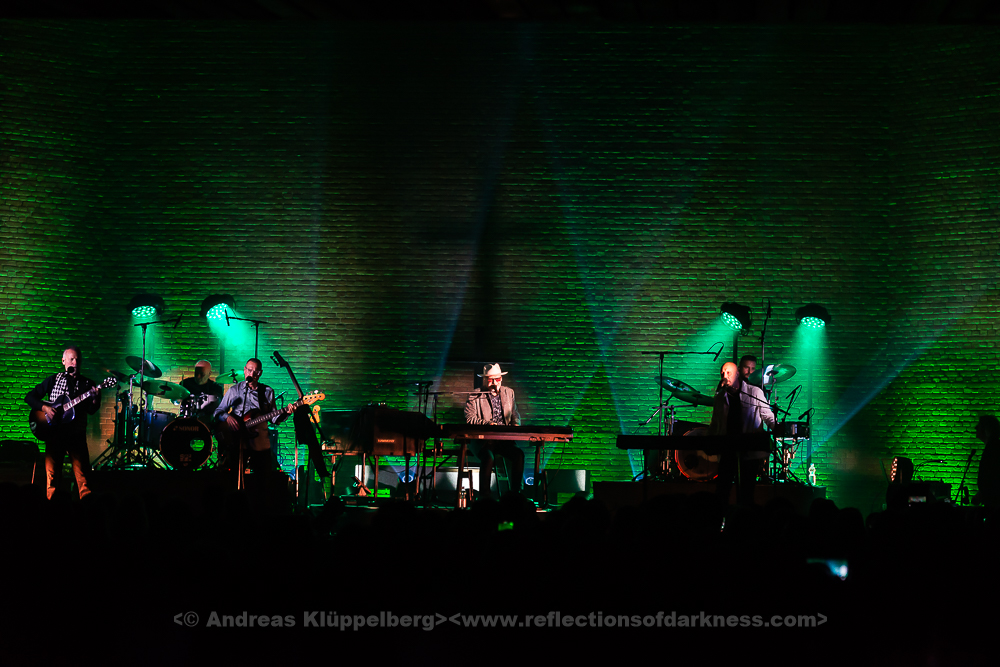 Christuskirche, Bochum, Germany
1st November 2023
Paul Carrack - Live 2023 - Support: Lauren Ray

One of the most extraordinary event locations is the Christ-Church in Bochum. Concerts have also been held in this Protestant church for many years. The excellent acoustics have already delighted a number of artists and audiences. On this evening, the pews were filled with an older audience. The guest was the British singer and songwriter PAUL CARRACK with his band. Most people know him as a member of the band MIKE & THE MECHANICS, but he is also a composer for many other artists. LAUREN RAY played on her electric piano with a magical voice in the supporting program.
Lauren Ray

Illuminated only by an orange spotlight in the background and a white beam of light from the left side, LAUREN RAY sat in the middle of the stage behind her electric piano. With her soft voice, she enchanted the audience in such a way that not even a crackle or clearing of the throat could be heard during the songs. The applause was all the louder for it. After the performance, fans had the chance to talk to LAUREN RAY, get an autograph or buy a souvenir from the merch stand.
https://www.laurenraymusic.com
/
https://www.facebook.com/laurenraymusic
Setlist

01. Moment
02. I Decided On You
03. Babylon
04. What We Came Here For
05. Irreplaceable
06. That Kind Of Human
07. Come To Me
Rating

Music: 8
Performance: 8
Light: 9
Sound: 9
Total: 8.5 / 10
Paul Carrack

After the softer part of LAUREN RAY, PAUL CARRACK was a lot more rocking. Wearing a grey jacket, white hat and sunglasses, he then took to the stage with his band. He got straight down to business on the red-lit stage. Accompanied by two drummers, a guitarist, an electric bass player and a saxophonist, PAUL CARRACK himself played an acoustic guitar. Later on, PAUL also swapped the guitar for a keyboard or an electric organ. As at almost every concert, the well-known solo performances by the individual band members are a must. During the song 'Bet Your Life', everyone was able to show what they can do on their instruments. Only the drummers were neglected here. Paul doesn't just compose songs for himself, and so, 'Love Will Keep Us Alive' was not to be missed on the evening. He co-wrote the song, which spent 10 weeks at number 1 in the US charts, for the band EAGLES.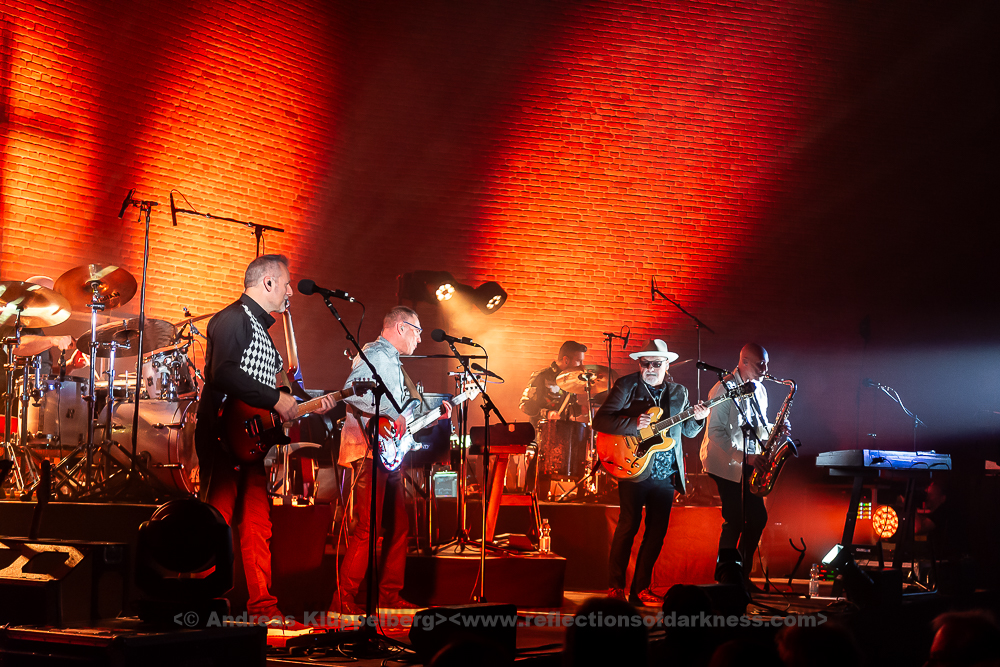 His Blues Rock thrilled the fans throughout the evening. But it wasn't until the encore of 'Over My Shoulder' that the previously seated audience stood up, clapped and sang along.
https://paulcarrack.net
/
https://www.facebook.com/carrack.net
Setlist

01. Good And Ready
02. Ain't Nothing You Can Do
03. Satisfy My Soul
04. Bubble
05. Dark
06. Shame On You
07. Bet Your Life
08. Love Will Keep Us Alive
09. Don't Wait Too Long
10. Question
11. Where Would I Be
12. Living Years
13. How Long
---
14. Over My Shoulder
15. Set Me Free
Rating

Music: 8.5
Performance: 8.5
Light: 8,5
Sound: 9
Total: 8.6 / 10
All Pictures by Andreas Klüppelberg
See also (all categories):