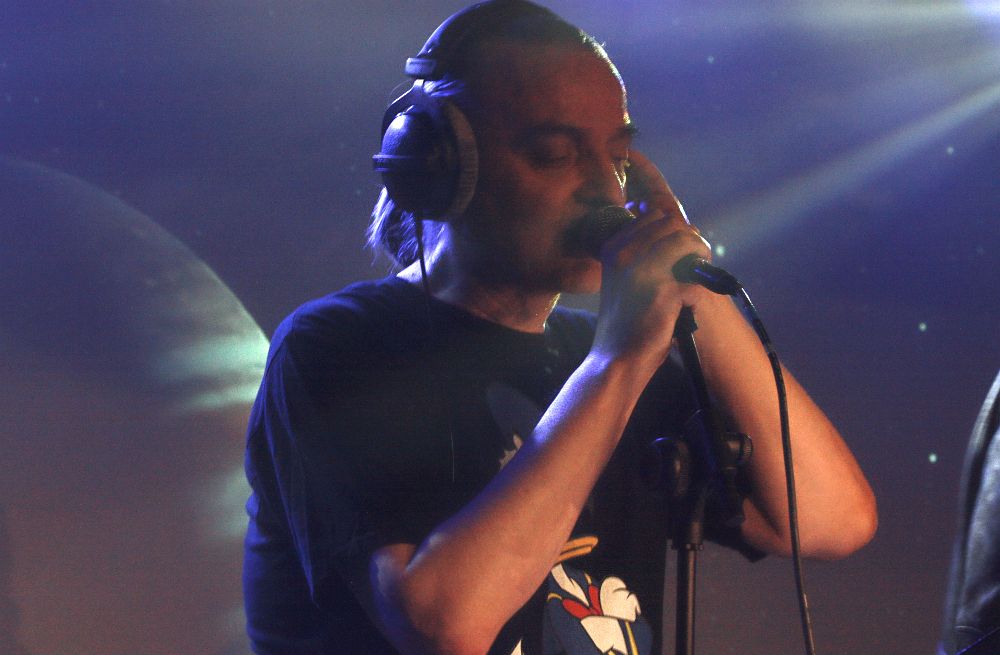 Headcrash, Hamburg, Germany
3rd November 2023

Peter Heppner's TanzZwang Vol.2

Since the successful collaboration with SCHILLER and two hits 'Dream Of You' and 'Leben... I Feel You', it has become clear: PETER HEPPNER's unique voice is suitable not only for melancholic songs, but also harmonizes perfectly with Electro and Dance Pop music. So, it was only a matter of time before Heppner released their own album in this "Tanzzwang" style, namely in a double package with the current album 'Confessions & Doubts'. And since dance sounds work best in a club, that's exactly what this project is for! In addition to keyboardist Dirk Riegner, the evening's guests also included two local DJs, who provided an atmospheric setting for PETER HEPPNER's performance.
The "TanzZwang Tour" was PETER HEPPNER's eighth independent headlining solo tour. It consisted of a club tour. It took place from 23 September 2022 to 5 November 2022 and took him through seven German cities. The "TanzZwang Tour" is already HEPPNER's second club tour; he went on the so-called club tour with his band back in 2010. The concert series was first announced on 9 December 2019, seven months after the end of the "Confessions & Doubts Tour". The tour was originally scheduled to start in 2020, but had to be postponed several times due to the COVID-19 pandemic. During the tour, Heppner was supported by his long-time companion - the German musician, music producer and songwriter - Dirk Riegner. Riegner has been an integral part of his live band since the solo tour in 2008, Heppner's first solo concert series. In addition, Riegner also acted as author and producer of Heppner's three studio albums released to date.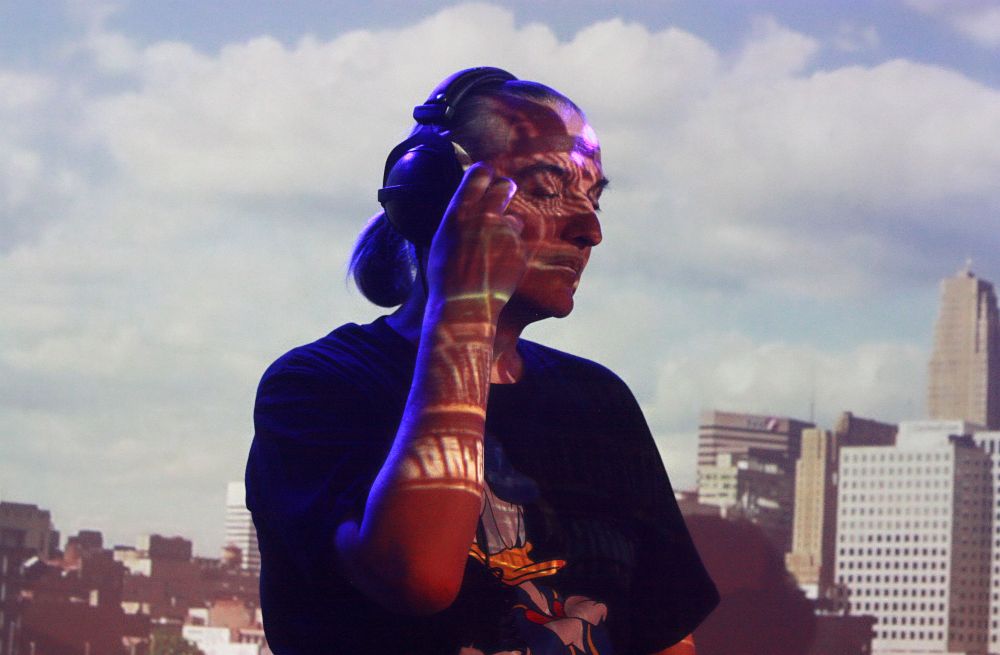 Heppner's "TanzZwang 2023" is the second part of the tour, which will last until December 2023. Don't miss the rest of the Heppner's "TanzZwang Vol.2 Tour":
17 Nov 2023 Zwickau, Seilerstraße
18 Nov 2023 Görlitz, L2 Club
24 Nov 2023 Potsdam, Waschhaus Potsdam
01 Dec Wiesbaden, Kesselhaus
02 Dec 2023 Cologne, Luxor
Music & Performance

The cosy Hamburg club Headcrash in the heart of St. Pauli was sold-out on this evening. As it seemed to me, the audience was mostly those over 50. And some of them came with children. No wonder, because I myself started to listen to PETER HEPPNER once in the last years of school. In any case, the respectable age of the majority of the audience did not prevent everyone from having a lot of fun and dancing. The audience was in a fun mood.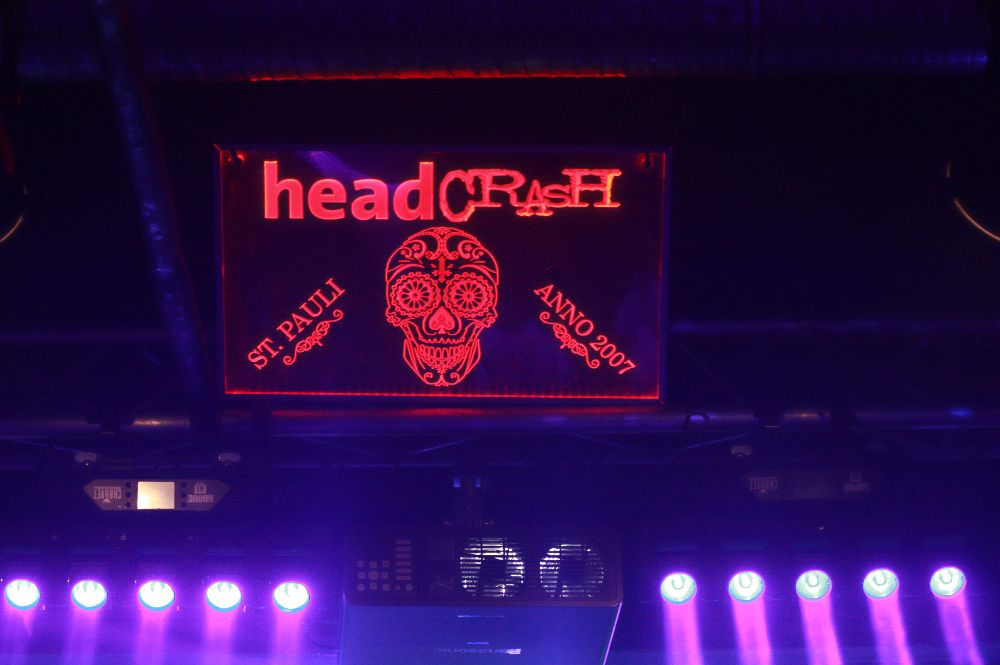 The first DJ was a bit monotonous, his performance lasted more than an hour. But when Peter and Dirk came on stage, it was a boundless joy. Immediately exciting sounds poured out of the speakers. It had been a year since I had seen Heppner perform in Hamburg, and during that time his hair had grown out, which he had neatly gathered into a ponytail. And he was wearing a funny Donald Duck jumper. I was very impressed by his spontaneity, because Peter always seemed to me so serious and even a little cold, detached from the outside world. But this evening I discovered him from a different, funny and carefree side. The performance itself lasted a little over an hour, and the time flew by in the blink of an eye. The setlist mainly consisted of songs from the 'TanzZwang' presentation album, but also other songs from Heppner's solo and WOLFSHEIM career.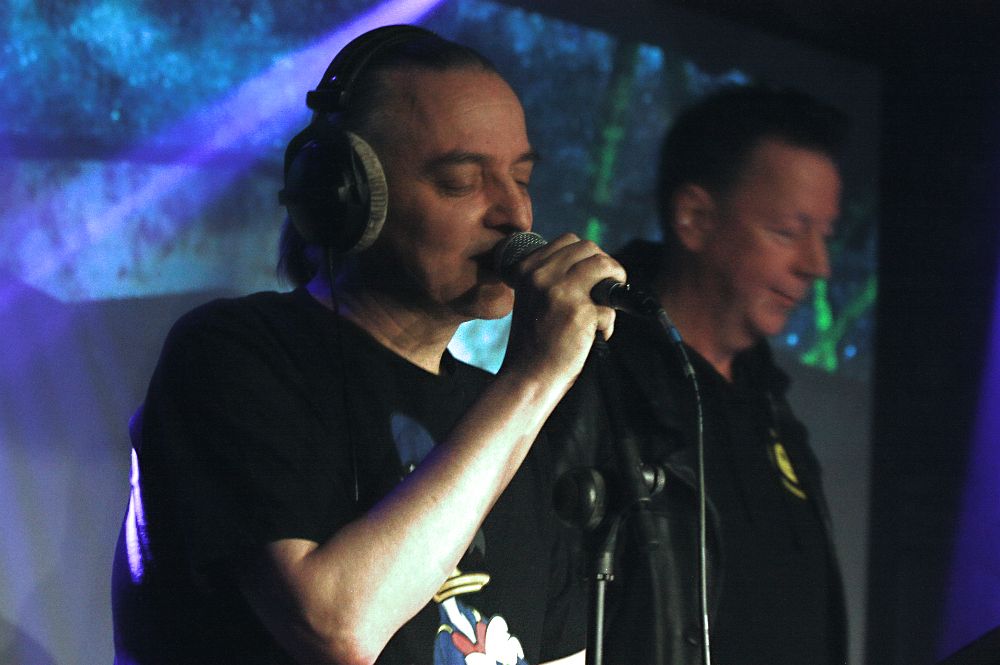 For example, from 'TanzZwang' were 'Once Again', '...und ich tanz' as well as 'Die Flut' and 'I Feel You' - singles on which Heppner had originally worked with other musicians and appeared as a guest singer. The legendary 'Kein Zurück' from the 2003 album 'Casting Shadows' was presented as well. The songs 'Künstliche Welten' and 'Once in a Lifetime' are two singles from the fourth WOLFSHEIM 'Spectators' album and belonged to the set as well, just like the oldest track 'The Sparrows and the Nightingales' from the debut album 'No Happy View'. In short, as you can imagine, it was an unforgettable evening that you want to repeat. When Peter and Dirk had left, the second DJ came on stage and his set, consisting of New Wave / Synthpop hits from the 80s, was appreciated by those left dancing in the club. However, that's another story.
Rating

Music: 10
Performance: 9
Sound: 10
Light: 9
Total: 9.5 / 10
All Pictures by Iryna Kalenska
See also (all categories):