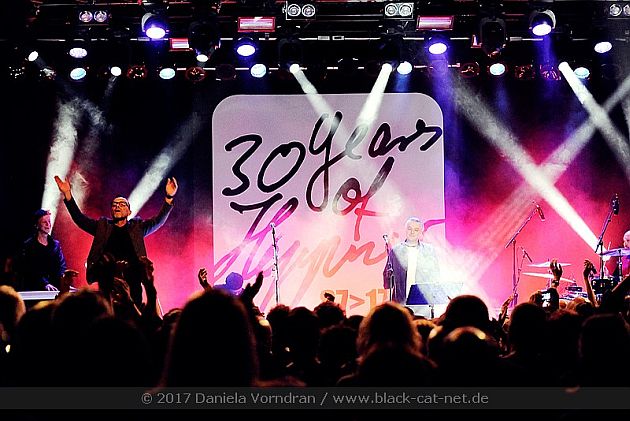 Kulturfabrik, Krefeld, Germany
18th November 2017
Peter Heppner & Knight$

On occasion of his 30 years anniversary, PETER HEPPNER was back on the road and presented kind of "Best of" shows but with some nice surprises in the bag. On this evening he and his band performed an almost sold out show at the Kulturfabrik Krefeld. The supporting acts during this tour varied. For this evening KNIGHT$ was on board.
KNIGHT$

This is a project of James Knights who is also known to be the new voice of the band BOYTRONIC. The sound of this Synth Pop / Wave band reminds you a bit of bands of the 80's. Alongside James, there is a female keyboarder who sings also the backing vocals as well as a guitar player who plays also the electric drums and operates the sampler. https://www.facebook.com/Knights101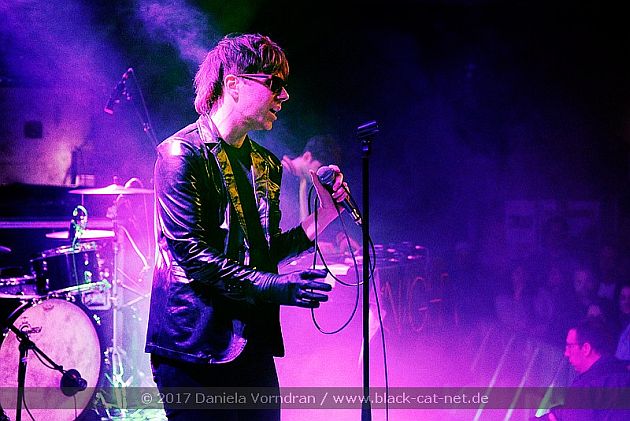 Music & Performance

Though the audience didn't seem to be very much impressed during the performance, the band got a big applause after each song. And for real after the second song the music seemed to get better with each new song. The music is definitely very much in the 80's style though most of the songs had a surprising ending. While James stuck more at his microphone, the keyboard player danced frolicsome behind her keyboard. Just when I got slowly into its music the band presented its new song that was just released a month ago, called 'Snap, Snap! The alligator' and I had the feeling someone was pulling my leg by performing a song that sounded more like a children's tune. However the audience liked the performance. Actually the band would have performed one more song, but the technician turned off the sound.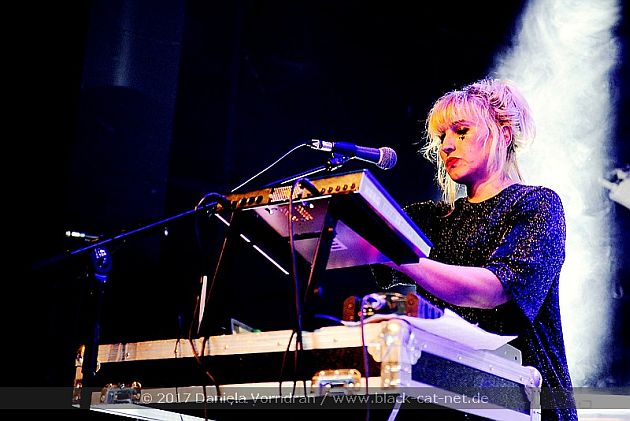 Setlist

01. Uncivilized
02. What we leave behind
03. So cold
04. Cards on the table
05. When the lights go out
06. What's your Poison
07. Snap, Snap! The alligator
08. Heart
Rating

Music: 6
Performance: 7
Sound: 9
Lights: 7
Total: 7.2 / 10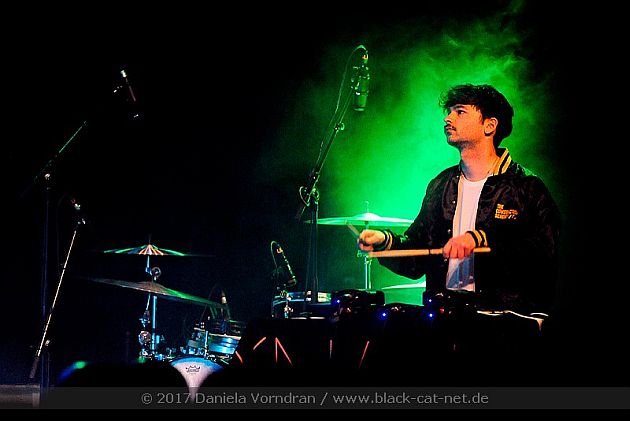 Peter Heppner

The compelling vocals of the German singer / songwriter crawls inside your ear and wanders deeper into your heart. Actually
PETER HEPPNER
wanted to pursue a career as a painter or writer but the road of life led him to a career as a professional musician. Having sung already as a child in a choir at church and at school this development was surely not abstruse. And with designing several album covers his affinity for painting was not completely neglected. From 1987 to 2007 he gained a growing prominence with the Synth Pop duo WOLFSHEIM. The band disbanded then. In 2005 he started his solo project and until today he released two albums, 'Solo' (2008) and 'My heart of stone' (2012), which both entered successfully the charts in the German speaking countries. Furthermore he collaborated successfully with several musicians like SCHILLER, PAUL VAN DYK, GOETHES ERBEN, JOACHIM WITT, NENA, MARIANNE ROSENBERG to mention just a few. The lyrics of the songs are in English as well as in German language. He is still working on his new album. Two of the new songs – 'Gib mir doch nen Grund' (Just give me a reason) and 'Good things break' - which will appear on the third album were presented as a medley on his acoustic tour in 2015. For his live performances PETER HEPPNER is accompanied by Dirk Riegner (piano/ keyboard), Carsten Klatte (guitar, harmonica) and Achim Färber (drums). https://www.facebook.com/peterheppneroffiziell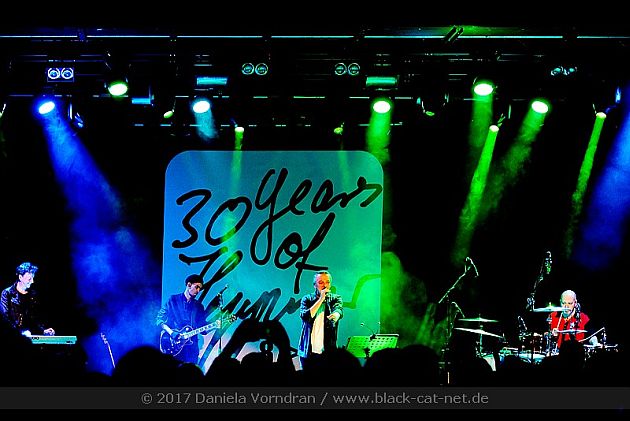 Music & Performance

The show started as usually with an instrumental intro before the band entered the stage and took their seats and finally PETER HEPPNER appeared and was greeted with a loud applause. Actually the concert started perfectly but at the third song it showed that there were technical issues with the in- ears as Peter missed his entry. Some mishaps followed later as the technician couldn't solve the problem immediately. However the fans didn't take this the wrong way and were all in a good mood nevertheless. And after all it shows that this is a live performance and not a perfect playback show. After 'Künstliche Welten' a little rebuilding was needed as now the acoustic part of the show started and to bridge the time Peter held a little speech of introduction of what will follow and mentioned that there will be wine and cigarettes for the musicians to create the right atmosphere. The song 'Deserve to be alone' finished the acoustic part and with 'God smoked' the electric set began.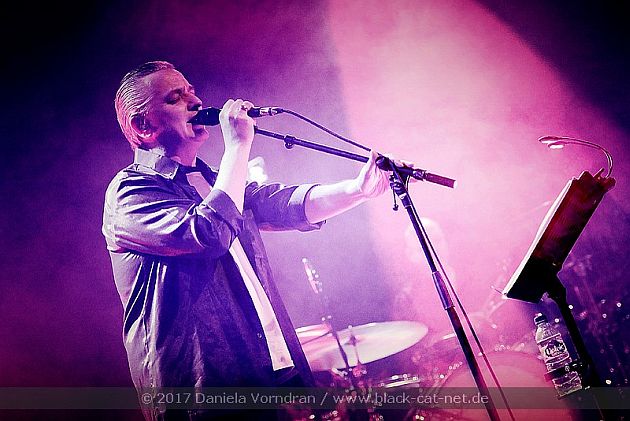 The next surprise was out of the bag when Markus Meyn (CAMOUFLAGE, M.I.N.E.) joined PETER for singing two CAMOUFLAGE songs as a duet. Apparently there were quite a lot of his fans in the audience as there was a loud applause when Markus entered the stage. I even spotted some M.I.N.E. shirts in the crowd. For me it was quite interesting to see how different these two singers are. While PETER appears quite reserved, Markus has more of a stage hog inviting the audience to clap hands and sing along with them. He reappeared later at the first encore. Of course the fans demanded more and thus PETER and his band returned on stage for the second encore which was acoustic again. But first he introduced the members of his live band. Though I have written that he is more a restrained type on stage it doesn't mean that he shows no emotion. The sing-along of his fans to 'Die Flut' apparently was so overwhelming for him that he even shed a tear.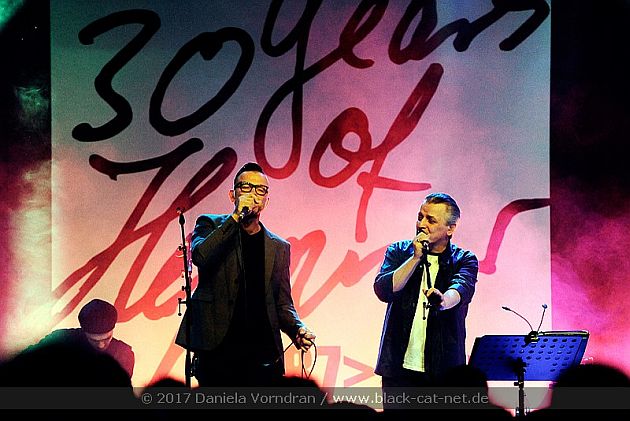 For his third encore he mentioned that he wants to finish this evening with a smile and thus he performed the cover version of ANNA STEN's 'Ich weiß nicht zu wem ich gehöre'. And as it's a tongue in cheek song we all had our fun despite the guys behind me who didn't understand it all but that's a different story. After the show there was a meet and greet with PETER and his band at the merchandise stand. This time there was at least one, offering different t-shirts and stickers. Unfortunately you couldn't purchase any CDs. But I have heard that this will change soon.
Setlist

01. I won't give up
02. Alleinesein
03. Meine Welt
04. Being me
05. Once in a lifetime (WOLFSHEIM)
06. Künstliche Welten (WOLFSHEIM)
07. And I (WOLFSHEIM) – Acoustic
08. Care for you (WOLFSHEIM) – Acoustic
09. Heroin she said (WOLFSHEIM) – Acoustic
10. Deserve to be alone – Acoustic
11. God smoked
12. Dream of you (SCHILLER / HEPPNER)
13. That smiling face (CAMOUFLAGE cover, with Markus Meyn)
14. Count on me (CAMOUFLAGE cover, Markus Meyn)
15. Wir sind wir (PAUL VAN DYK / HEPPNER)
16. The Sparrows and the nightingales (WOLFSHEIM)
17. Kein Zurück (WOLFSHEIM)
---
18. Give us what we need
19. Leben… I feel you (SCHILLER/ HEPPNER)
---
20. Annie (WOLFSHEIM) – Acoustic
21. Die Flut (HEPPNER / WITT) – Acoustic
---
21. Ich weiß nicht zu wem ich gehöre (ANNA STEN cover)
Rating

Music: 10
Performance: 9
Sound: 8
Light: 7
Total: 8.5 / 10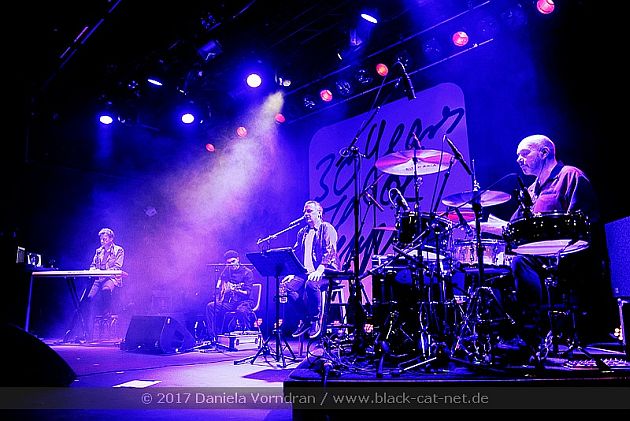 All pictures by Daniela Vorndran (
http://www.vorndranphotography.com
/
http://www.facebook.com/blackcatnet
)
See also (all categories):