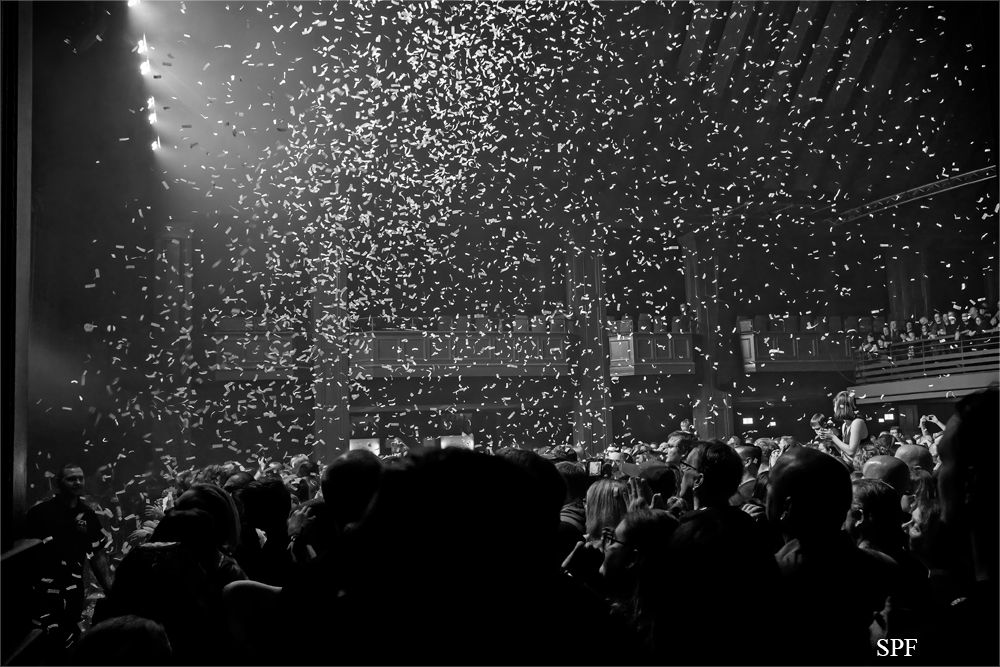 Haus Auensee, Leipzig, Germany
10th November 2023
Saltatio Mortis - "Taugenichts Tour 2023" - Support: Alestorm

No matter whether you experience SALTATIO MORTIS open air or at an indoor concert, you can always rely on the fact that you will never be disappointed. It's simply a very good live band that can always inspire their fans at their concerts. And I don't feel any different, even after seeing the band live so many times now.
https://www.saltatio-mortis.com
Music & Performance

SALTATIO MORTIS can draw from a huge repertoire of songs that always sparkle live. It's not surprising that the Haus Auensee was really full that evening. I'm not sure if the show was sold out, but there wasn't much more space for more audience at Haus Auensee. Even the balcony was full of guests. The evening was opened by ALESTORM, who immediately started the party with their support gig together with the audience. Many greetings and well wishes go to Christopher Bowes who is currently playing the shows with an injured left arm. My highest respect! Unfortunately, I got stuck in traffic when I arrived and wasn't able to see the beginning of the show or take any pictures. With such a support band, it was easy for SALTATIO MORTIS to continue.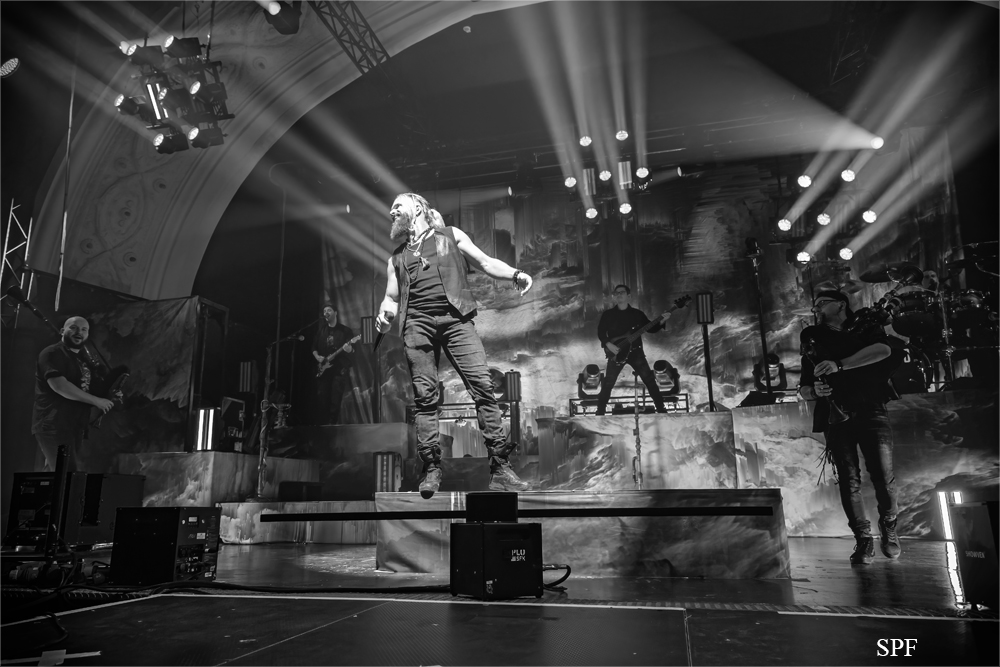 The atmosphere was fantastic throughout the entire concert. There was singing and cheering. Alea did a complete lap of the hall via crowd surfing! You can't be closer to the fans. Alea goes not only to the edge of the stage but also beyond. There's a quick balancing act from the edge of the stage to the front row. No problem. Oh man, I would like to have Alea's fitness too. Wow! But with this fitness, Alea rocks the whole show and makes sure that no one stands still. One thing is certain: the concert wasn't just stressful for him also for the fans. The band had put together a well-mixed set list. If SALTATIO MORTIS is playing near you, you should definitely treat yourself to the experience. It will definitely be fiery. A great show was put together for this tour that you shouldn't miss.
Setlist

01. Intro: Schrei nach Liebe (Die Arzte song - Die Toten Hosen version)
02. Taugenichts
03. Wo sind die Clowns
04. Schrei nach Liebe / Besorgter Bürger
05. Große Träume
06. Ich werde Wind
07. Loki
08. Satans Fall
09. Odins Raben
10. Brunhild
11. My Mother Told Me
12. God of War
13. Heimdall
14. What Shall We Do With the Drunken Sailor?
15. Pray to the Hunter
16. My Mother Told Me
17. Rattenfänger
18. Heute Nacht
19. Mittelalter
20. Gardvloo
21. Seitdem du weg bist
22. Hypa Hypa
23. Keine Regeln
24. Alive now
25. Für immer jung
26. Spielmannsschwur
All Pictures by Silvio Pfeifer
See also (all categories):