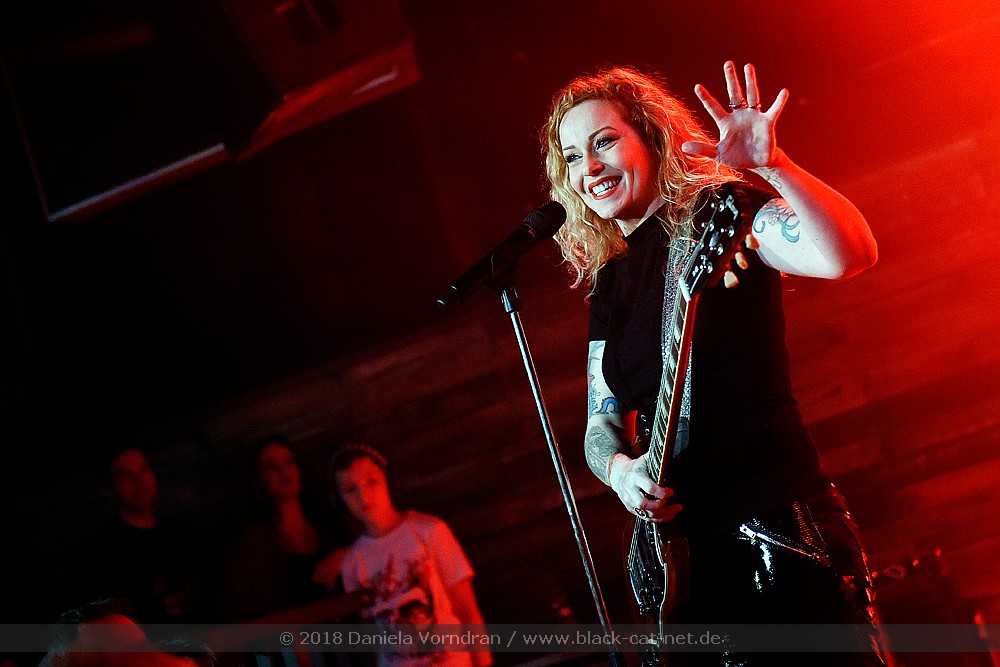 Rockpalast (Matrix), Bochum, Germany
12th February 2018
Vuur & Votum

On October 20th,
Anneke van Giersbergen
's new progressive metal band
VUUR
released their much-anticipated debut album, 'In This Moment We Are Free – Cities'. The album entered the Dutch Album Top 100 at number 2, Van Giersbergen's highest-ever chart position. After touring in Europe as main support to EPICA, the band added a string of headlining tour dates for February 2018 afterwards, starting with a few shows in UK. Just back on the mainland, VUUR continued the tour at the Rockpalast in Bochum, supported by
VOTUM
from Poland.
About the headlining tour, Anneke commented: "We are currently on tour with Epica and we are very grateful they provide the opportunity to play large venues straight after the release of our debut album, but we're equally excited to return to Europe in February 2018 to play these headline shows! The setlist will include most tracks form the VUUR album and my favourites from my heavy back catalogue."
The venue in Bochum was small as was the crowd. But anyone had a lot of fun with Anneke, her band and the support. Please check out our pictures of the evening.
Votum

http://www.votumband.pl / https://www.facebook.com/Votumpage
Vuur

http://www.vuur.band / https://www.facebook.com/vuurband
Setlist

01. Time - Rotterdam
02. My Champion - Berlin
03. On Most Surfaces (Inuït) (The Gathering cover)
04. The Martyr and the Saint - Beirut
05. The Storm (The Gentle Storm cover)
06. Like a Stone (Audioslave cover) (Anneke Solo)
07. Valley of the Queens (Ayreon cover) (only Anneke and Ferry Duijsens)
08. Freedom - Rio
09. Days Go By - London
10. Your Glorious Light Will Shine - Helsinki
11. Strange Machines (The Gathering cover)
---
12. Fallout (Devin Townsend Project cover)
13. Reunite! - Paris
All pictures by Daniela Vorndran (
http://www.vorndranphotography.com
/
http://www.facebook.com/blackcatnet
)