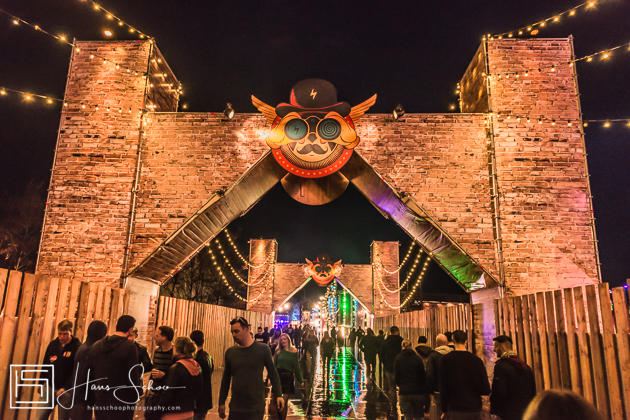 Campground De Molenheide, Schijndel, The Netherlands
30th March to 1st April 2018
Paaspop 2018 with Vuur, Arcane Roots, Avatar, Velvet Volume, The Bloody Beetroots, Zeke, Purpendicular, Millionaire, Kadavar, Triggerfinger, Frank Carter & The Rattlesnakes, Nothing but Thieves, Obituary, Iggy Pop & Black Label Society

Easter is early this year but although it is only end of March, the weather forecasts are not too bad for Paaspop in Schijndel, the traditional kick-off for the Dutch outdoor festival season. All in all we had some rain, yes, and the terrain became pretty muddy after a couple of days, but who cares. The stages are all inside heated tents so plenty of opportunity to warm up.
With some 200 bands / artists of all sorts (dance, hip-hop, rock, metal, theatre, stand-up comedy and all) playing eleven stages it is practically impossible for visitors to see all that is offered so it is a matter of taking your pick and follow your own route through the Paaspop experience. For three days dive into this feast of diversity in this beautifully setting in vintage 20s-like style where young in general are attracted to the dance, the electro and the hip-hop and the little less young to the rock, the metal and for iconic legends like FAT BOY SLIM and IGGY POP. But all are there together for the party, some are even dressed up for the occasion (saw balloon men, a cockroach, even St. Nicolas was spotted), all determined to have a good time.
Friday, 30th March 2018
Our journey starts on the Friday evening with VUUR. After celebrating successes with THE GATHERING, then starting off her own bands AGUA DE ANNIQUE and THE GENTLE STORM and participating in many project with among others DEVIN TOWNSEND and Arjan Lucassen's AYREON, the Dutch singer/ guitarist Anneke van Giersbergen has started yet another new project: VUUR, with band members who are mostly familiar already to those who have been following Anneke over the years. This is a home match for Anneke, she tells the audience that back in the days when she was 15 she has learnt how to ride horses on this very same spot where she now has been playing Paaspop on several occasions already. Next to the new Prog Metal material from VUUR's first album 'In This Moment We Are Free – Cities' the band brings older stuff of THE GATHERING and THE GENTLE STORM.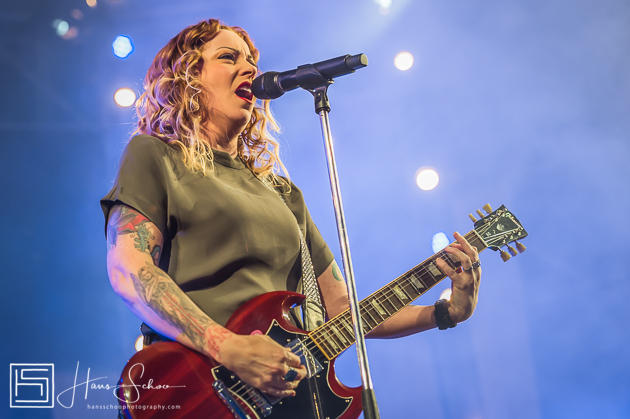 Then a brief visit to the Jack Daniel's Stage to check out ARCANE ROOTS before we move on to see AVATAR. ARCANE ROOTS are an alternative rock band from Kingston Upon Thames, UK, formed in 2009. They have released several EPs and two full albums so far and have been touring with, among others, MUSE and FIGHTSTAR. They are: Andrew Groves (vocals/guitar), Adam Burton (bass) and Jack Wrnech (drums). AVATAR, formed back in 2001 in Gothenburg, Sweden, obviously does not need an introduction. As front man Johannes Eckerström declares during their Paaspop show Paaspop from this moment on is a metal festival. They blow the Phoenix tent apart with their theatrical show and of course play stuff from their latest album 'Avatar Country' as they scream out to the audience that 'The King Wants You', but also older material like 'Smells Like A Freakshow' and 'Bloody Angel'.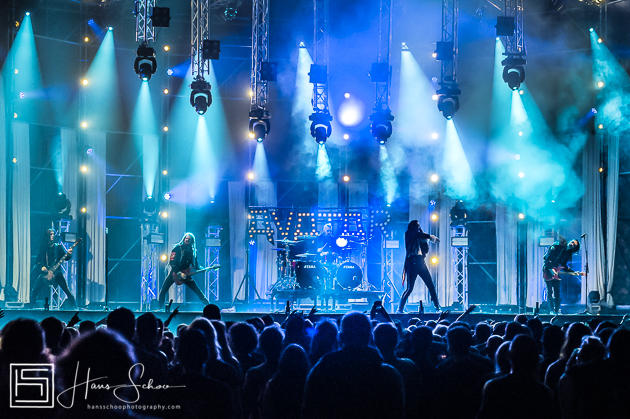 VELVET VOLUME was a pleasant surprise that first day of Paaspop. The three sisters Noa, Naomi and Nataja Lachmi from Aarhus, Denmark, rock the Jack Daniel's stage with their raw, straightforward Garage Rock. Last year they released their debut album 'Look Look Look', check that out and go see them when you have the opportunity. Before we end that first evening with ZEKE we kill the time by checking out THE BLOODY BEETROOTS from Los Angeles. Among the artists they like are names like JANES ADDICTION, RIVAL SONS, JAY BUCHANAN and PAUL MCCARTNEY. Interesting, but there seems to be no relation whatsoever between those names and the music these masked guys produce. It is a Rock / Electro mash-up combining heavy guitars with very, very heavy beats covered in smoke lit by stroboscopic lighting that drives the audience to jump and dance till they drop.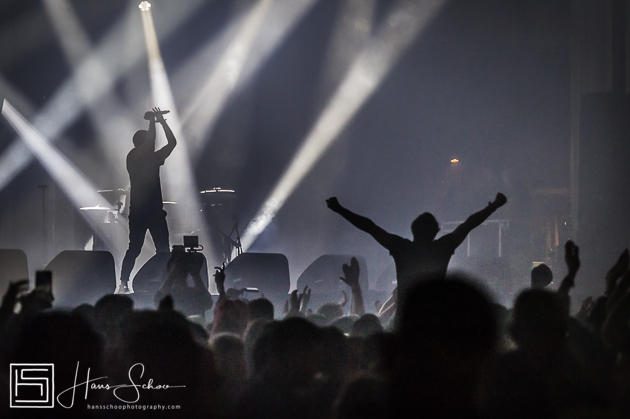 ZEKE from Seattle closes the first night properly for us with their punk / metal no-nonsense show that makes you think of MOTÖRHEAD on speed. Having been in existence for some 25 years now ZEKE know how to demolish a place and when we leave I am pretty sure that that smile on my face will last until tomorrow.
Saturday, 31st March 2018
On Paaspop's second day we started off with PURPENDICULAR, a DEEP PURPLE Tribute band who at some occasions have been joined on stage by DEEP PUPRLE's own Ian Paice and Roger Glover. Some 15 minutes after the show was supposed to start the speaker of the Thunderbolt Stage came to say that everything was ready. Light, sound, all instruments were waiting on stage, but unfortunately the organisation had forgotten to have the band picked up from their hotel so it would still take a while before they could start... The upside is that the Thunderbolt has the atmosphere of a biker's bar so no problem to have some more beer while waiting around there. When PURPENDICULAR then arrived they put on a great Purple show with all the classics, as was to be expected.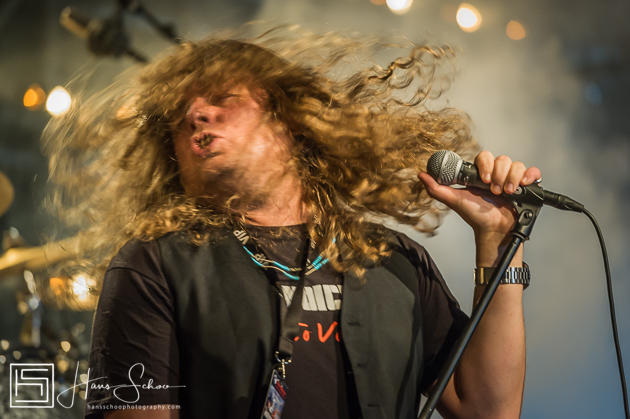 After the announcement that they were working on new material back in 2008 nothing was heard of them until MILLIONAIRE released album 'Sciencing'. And now here they are, on the Jack Daniel's Stage at Paaspop: Tim Vanhamel (vocals / guitar), Dave Schroyen (drums), Bas Remans (bass) and Aldo Struyf (guitar / keys). Front man Tim still is simply incapable of standing still for more than 2 seconds and they put on a truly mesmerizing show. Then Berlin-based KADAVAR climbs the stage to hit the crowd with their heavy Garage / Stoner Rock. KADAVAR is a hard working band. Since it was formed in 2010 they have produced no less than four full albums, the latest of which 'Rough Times' last year. And if they are not recording they are on the road full-time. Their show at Paaspop is exactly what one can hope for. // Setlist: 01. Skeleton Blues / 02. Doomsday Machine / 03. Pale Blue Eyes / 04. Into the Wormhole / 05. Living In Your Head / 06. Black Sun / 07. All Our Thoughts / 08. Creature Of The Demon / 09. Thousand Miles Away From Home / 10. Come Back Life
Sunday, 1st April 2018
And then the third and last day dawns on us, with lots to look forward to: TRIGGERFINGER, FRANK CARTER & THE RATTLESNAKES, NOTHING BUT THIEVES, OBITUARY, IGGY POP and then as the icing on the cake BLACK LABEL SOCIETY. Long before TRIGGERFINGER released their first album in 2004 they already had a vast live reputation. And that reputation has only grown since then. When Ruben Block (vocals / guitar), Paul van Bruystegem (bass) and Mario Goossens (drums) hit the stage they grab the crowd by the balls and do not let go until the show is over. So a perfect act to start the last Paaspop-day within the Apollo, a supersized tent with a capacity to hold a crowd of 18,000(!). Ziggo Dome, eat your heart out...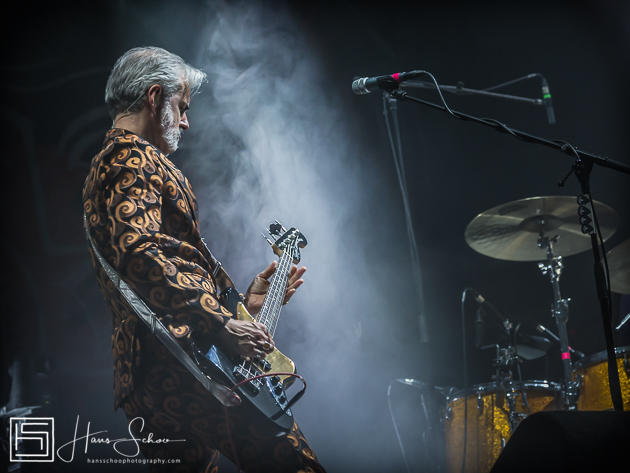 Then off to the much smaller Jack Daniel's stage again to see whether punk rockers FRANK CARTER & THE RATTLESNAKES can live up to their reputation. As a matter of fact, they can. Frank spits his angry lines into the audience, does a crowd walk, initiates the largest circle pit I have ever seen and the crowd absolutely loves it! // Setlist: 01. Fangs / 02. Juggernaut / 03. Vampires / 04. Wild Flowers / 05. God Is My Friend / 06. Jackals / 07. Acid Veins / 08. Paradise / 09. Snake Eyes / 10. Devil Inside Me / 11. Lullaby / 12. I Hate You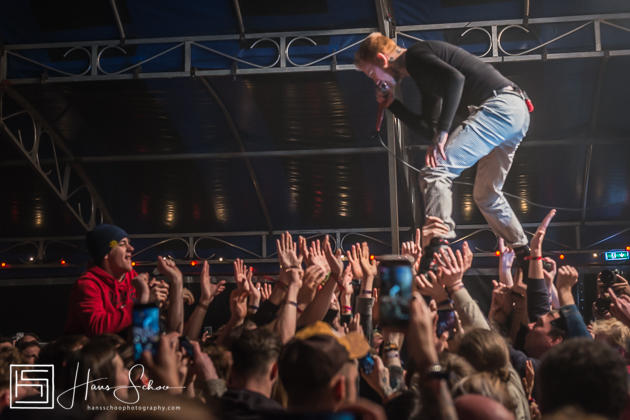 Just coming from the angriness and violence of FRANK CARTER & THE RATTLESNAKES it is quite a switch to make to the alternative rockers of NOTHING BUT THIEVES. They are so thrilled to perform at that enormous Apollo stage for their largest crowd ever. And they are good. They completely own that crowd, many of whom have come to Paaspop especially for them. // Setlist: 01. I'm Not Made by Design / 02. Ban All the Music / 03. Itch / 04. Wake Up Call / 05. Soda / 06. Live Like Animals / 07. Particles / 08. Trip Switch / 09. Number 13 / 10. Immigrant Song (Led Zeppelin cover) / 11. I Was Just a Kid / 12. If I Get High / 13. Sorry / 14. Amsterdam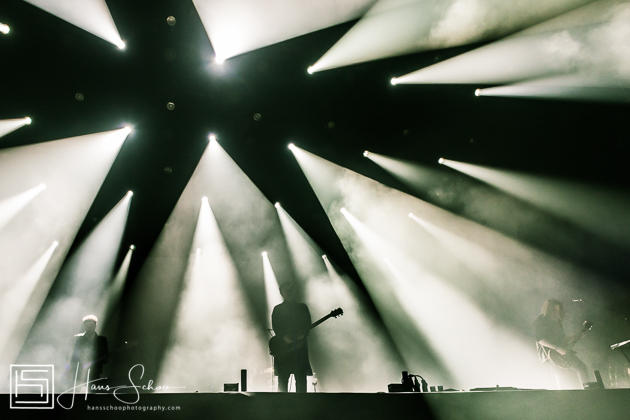 Death metal band OBITUARY always is an act to look forward to. In the 30+ years of their existence they have released ten full albums and the level has been consistently high since their classic first album 'Slowly We Rot' (1989). Their show in the Jack Daniel's tent is one more confirmation of their class. Then it is time to move to the giant Apollo tent for the last time, to wait for the legendary IGGY POP to start his show. To many of us Iggy is a part of their youth. From his early years with THE STOOGES to his Berlin years with Bowie. His 'Lust For Life' is iconic. That was 1977, more than 40 years ago now. Indeed, in almost three weeks' time, Iggy will turn 71 and one can hardly say that his age does not show. But he does not care, he still does not wear a shirt on stage. And when he is on that stage he is still the punkie he always was. 'The Passenger', The 'Real Wild Child'. Amazing, to see him there like no time has passed. And to see a packed Apollo spit out those familiar lyrics with him. // Setlist: 01. I Wanna Be Your Dog / 02. Gimme Danger / 03. The Passenger / 04. Lust for Life / 05. Skull Ring / 06. I'm Sick of You / 07. Some Weird Sin / 08. Repo Man / 09. Search and Destroy / 10. T.V. Eye / 11. Mass Production / 12. The Jean Genie (David Bowie cover) / 13. Real Wild Child (Wild One)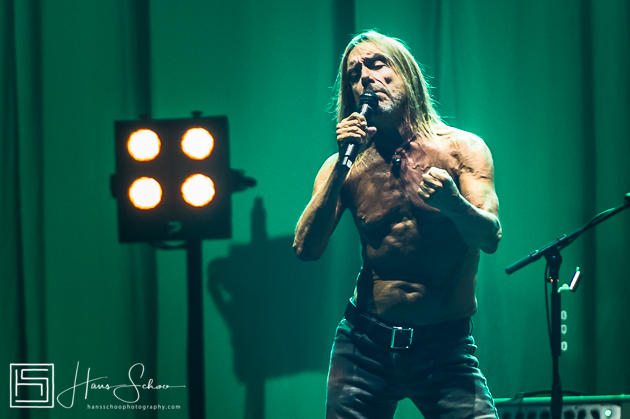 For our last act we move for the last time to the Phoenix Stage, where BLACK LABEL SOCIETY will soon be on. Looking forward to an hour of classic heavy metal, kicked off with WAX AUDIO's fabulous mash-up 'Whole Lotta Sabbath' that mixes LED ZEPPELIN's 'Whole Lotta Love' with BLACK SABBATH's 'War Pigs'. Do not expect surprises with BLS, their setlist hardly changes with their tours. Predictability sometimes is a virtue and in this case it is. One should know when not to change, "if it ain't broke, don't fix it" are wise words. So to end a great weekend we enjoy an hour of music we know quite well, heavy as fuck, and with a last beer to wash it down with.
Thank you Paaspop, hope to see you again next year!
All pictures by Hans Schoo
See also (all categories):