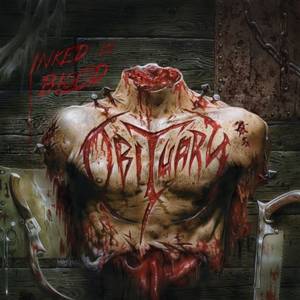 Artist: Obituary
Title: Inked In Blood
Genre: Death Metal
Release Date: 28th October 2014
Label: Relapse Records
Album Review

Five years after 'Darkest Day', Death Metal legends from Florida, OBITUARY, are back with their new ninth studio album. The album is titled 'Inked In Blood' and the cover artwork made by Andreas Marshall is like the title 'Inked In Blood', a very rough cover which fits very good with the band's music. 'Inked In Blood' is the first OBITUARY album that comes out from Relapse Records and also the first album for Terry Butler (ex SIX FEET UNDER, DEATH) on bass and Kenny Andrews on guitar.
Let's go to the music now, we have 12 tracks of 100% old school Death Metal. We have fast brutal perfect for head-banging songs like 'Centuries of Lies', 'Violence' and 'Minds of the World', and slow deadly, rotten songs like 'Violent By Nature', 'Pain Inside', 'Deny You' and 'Within A Dying Breed'. My favourite songs of the album are 'Paralyzed With Fear' a track with very sick vocals by Tardy and 'Visions in My Head' with a very nice change of tempo and a guitar solo in the last one and a half minute.
The production made by the band is good and gives the sickening sound they must have to the songs. 'Inked In Blood' is in my opinion a much better album than 'Darkest Days' and one of the best Death Metal albums of the year!
Tracklist

01. Centuries of Lies
02. Violent by Nature
03. Pain Inside
04. Visions in My Head
05. Back On Top
06. Violence
07. Inked in Blood
08. Deny You
09. Within a Dying Breed
10. Minds of the World
11. Out of Blood
12. Paralyzed With Fear
Line-up

John Tardy - Vocals
Trevor Peres - Guitar
Donald Tardy - Drums
Terry Butler - Bass
Kenny Andrews - Guitar
Website

http://www.obituary.cc
Cover Picture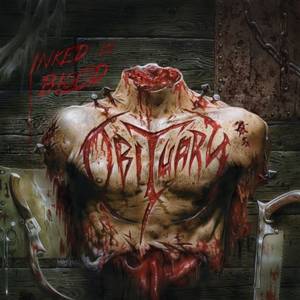 Rating

Music: 8
Sound: 7
Total: 7.5 / 10
See also (all categories):